We hope you enjoy the holiday!

Eid Mubarak!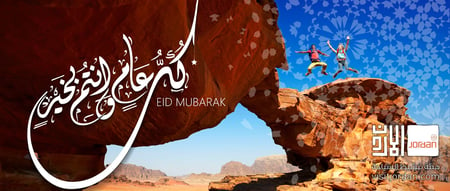 Celebrating in Jordan!
Saturday, June 24, marked the end of Ramadan. Jordan celebrated Eid Al Fitr on Sunday.
Discover Jordan Event Hosted by National Geographic!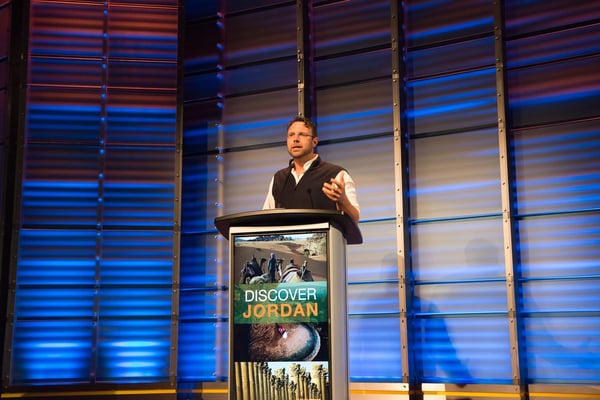 On June 2nd

, National Geographic hosted the

Discover Jordan

event in honor of the Jordan Trail and Andrew Evan's 44-day trek across the country (#AndrewWalksJordan). He recounted in great detail the stories and experiences that occurred while traveling in Jordan, as well as the lasting friendships made with the Jordanian people. Along with Andrew,

Annie Griffiths

,

George Stone

, and Malia Asfour (Director of JTBNA) all spoke in high praise of Jordan and its well-known hospitality. Guests were invited to eat traditional Jordanian cuisine and socialize in the adjacent chamber after the conclusion of the main event. The entirety of Andrew's journey was documented and can be

seen here

.
Style at Home Sweepstakes: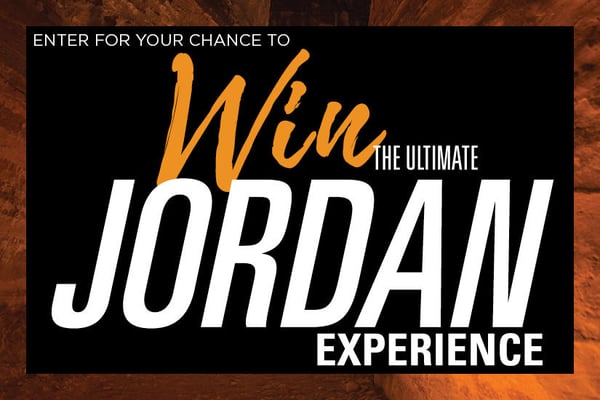 Win a Trip to Explore Jordan with G Adventures! Click here to enter for your chance to win a seven-day National Geographic Journeys with G Adventures trip for two to Jordan! Please note that this contest is limited to Canadian residents only
This Month's Testimonials and Reviews
TripAdvisor:

Check out our profile page on TripAdvisor, which we will be updating with latest events, news, travel deals and content.
Wadi Rum: "We're on the moon! Just get used to saying 'wow.' The landscape is surreal, views from the ground or from hiking up on the rocks were fantastic. Definitely worth an overnight to experience the stars and the quiet of the desert night and early morning. A favorite vacation memory, for sure! See more at TripAdvisor.
Captain's Desert Camp: "If you're visiting Jordan and looking for 5-star luxury, 400-thread count Egyptian cotton sheets, spa treatments, and an impeccable concierge service… well, Captain's Desert Camp may not be for you. But if you're seeking a truly authentic Bedouin cultural experience, where you can eat, drink, and explore the heart of the desert with a few of the 1.2 million Bedouin people who call Jordan home, Captain's Desert Camp is an exceptional place to stay… there's something impossibly romantic about taking a camel ride through the desert at sunrise with the love of your life… it ultimately proved to be our favorite place to stay in Jordan, despite (or perhaps because of) its relative lack of modern amenities." See more.
Have you been to Jordan and want to share about your experience or are you thinking of going to Jordan and want to know what people thought? Either way visit our testimonials page to join the conversation!