News from Jordan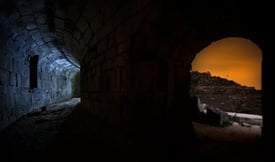 A photographer has documented the rich architecture and history of Jordan in stunning detail
Called The Jordan Project, is a series that was started in 2013 by photography enthusiast and native Jordanian Bashar Tabbah, who set out on a mission to capture some of the most fascinating and frequently overlooked archaeological and religious sites the country has to offer. Now he has shared his comprehensive visual guide to the hisotry of Jordan with the world. [Lonely Planet]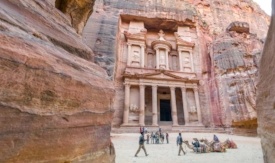 9 reasons Jordan should be on your bucket list
What do the lowest point on earth, Roman ruins, lost cities, martian landscapes, and a wonder of the world have in common? Well, they all exist within the borders of Jordan. This relatively small Middle Eastern country has a lot to offer those who visit. We're going to show you why it needs to be on your bucket list—here are our top 9 reasons. [Orbitz]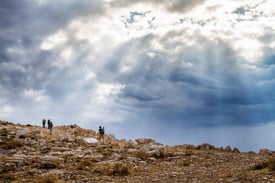 8 Reasons to Walk the Jordan Trail
40 days, 650 kilometers, 52 Villages, and one journey of a lifetime. The Jordan Trail is a walking trail crossing and connecting the length of the country of Jordan from Umm Qais in the north to Aqaba and the Red Sea in the south. The trail takes you on an adventure through historical sites, passing untouched hills, canyons and deserts, and encountering many local communities along the way. [Red Bull]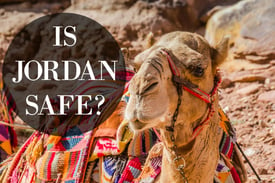 Is Jordan Safe?
The question of the hour and everyone is wondering it. Especially after the recent events involving the bombing of a Russian plane in Egypt, terrorist attacks in France and Turkey, among the notable presence of ISIL in this region. We've met people that would never dream of visiting the Middle East right now, no matter what it had to offer, and who think we are absolutely off our rockers for having done so. [Divergent Travelers]
Jordan in the Press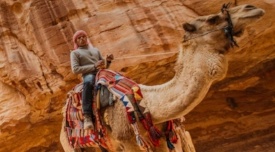 35 of the World's Best Places to Travel in 2017 - And Jordan is Number 1!
With so much negativity in the media, the world is often portrayed as risky, dangerous. And yet as travelers we learn the same lesson over and over: Preconceived notions of places and cultures are almost always wrong. The world is, in fact, safer, more hospitable, more open and accepting than non-travelers could ever imagine. If only people everywhere could realize that on the opposite side of the globe are people not so different, so foreign, as they might believe. Let's make 2017 the year of traveling fearlessly. These places are just starting points. The next step is taking action. We hope to see you on the road. [Matador]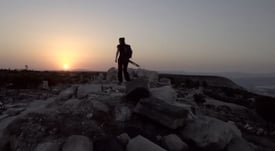 Elevated Perspective: Jordan From the Air
Jordan's rugged landscape has been a haven for humankind since time immemorial, and over the centuries those who have called this land home have left their mark. From the ancient Greeks and Romans who built temples, coliseums, and roads that still stand today in places like Jerash and Pella, to the Nabataeans and the wonder that is Petra, and through to the bustling modern city of Amman, Jordan's landscape today is a rich tapestry of its past and present. Here's how to tour it all. [Matador]
This Month's Featured Tour Operators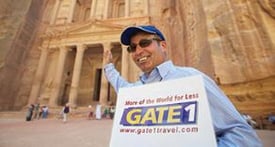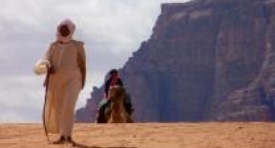 Featured Blog Post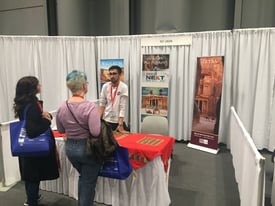 Jordan in the New York Times Travel Show –
Our newest team member's first travel show experience
Being the newest member of the JTBNA family, I was bound to have a 'first travel event'. That event just so happened to be the mother of them all, the New York Times Travel Show. During the show, my interactions with the various types of people present – consumers, travel agents, journalists/bloggers – took me by surprise in ways I can never prepare for.
Read more here.
Testimonials
Have you been to Jordan and want to share about your experience or are you thinking of going to Jordan and want to know what people thought? Either way visit our testimonials page to
join the conversation!