Thank You From Jordan!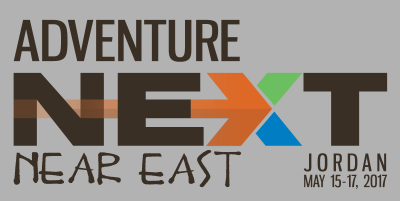 Thank you!
Thanks to everyone that came to Jordan for AdventureNEXT Near East Conference! The event was a huge success and we could not have done it without your support!
For those of you who couldn't make it this year check out the pre/post adventures at #ANEXTNearEast and #AdventureisJordan.
Thanks again everyone and we hope to see you all at AdventureNEXt Near East 2018!
Hollywood Comes to Jordan!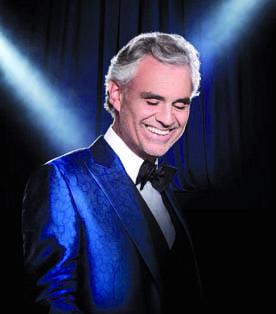 World-famous singer Andrea Bocelli to perform in Jordan
AMMAN — The tourism scene in Jordan has recently shown signs of recovery with growing numbers of tourists, Tourism Minister Lina Annab said on Wednesday, attributing the increase to several factors including the active role played by the private sector.
Annab made her remarks during a press conference held in Amman to announce the upcoming concert of the world-famous Italian artist Andrea Bocelli.
Jordan is Keeping it Green
Aqaba Marine Park to be listed as first marine nature reserve

AMMAN — The Aqaba Marine Park (AMP) is scheduled to join Jordan's network of nature reserves this year, becoming the country's first marine nature reserve, according to a consultant on coastal management and protection.
The park, located 15 kilometres from downtown Aqaba, was declared a nature reserve by the government in 1997 with the aim of protecting the marine environment from rising pollution resulting from the rapid growth of Aqaba's population and the expansion of its industrial activities.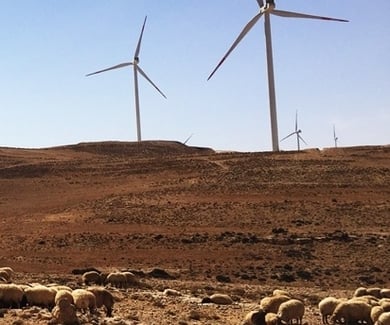 With Sustainable Approach, Jordan's Wind-Power Industry Soars
Millions of birds soar through Jordan every year as they travel across Europe, Africa, and Asia on the world's second-largest bird migration flyway. So in 2013, when IFC financed Tafila Wind—the first large-scale wind energy project in the Middle East—protecting these birds and the wildlife that resides in a nearby nature reserve was one of IFC's top concerns.
Our Environmental and Social Performance Standards was the place to turn as we began to outline a plan that ensured the safety of Jordan's wildlife.
We have a winner!!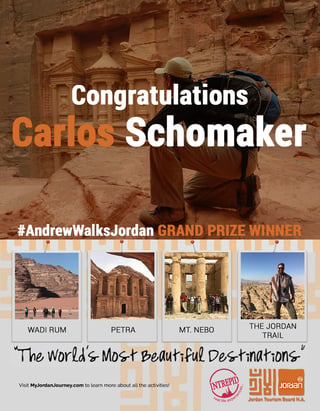 Congratulations to Carlos Schomaker!
Congratulations to the Andrew Walks Jordan sweepstakes winner, Carlos Schomaker! The trip, sponsored by Intrepid Travel is a once in a life-time chance to truly experience Jordan. Thank you to everyone who participated and followed Andrew Evans' 40-day, 600km hike on the Jordan Trail Thru-Hike. If you happened to miss any of Andrew's amazing photos or stories, we encourage you to check out his page on My Jordan Journey.
Other Stories From Jordan
Testimonials
"Our Jordan trip was one of our memorable trips in recent years. Tala from Experience Jordan helped us to plan and book our trip and she was amazing helping me all along. Traveling with a toddler is not at all easy. She booked the best accommodation for us including our stay in Wadi Rum. I really appreciate the way Experience Jordan did a last minute reshuffle of our tour due to our flight getting cancelled in last minute. I would strongly recommend availing services from Experience Jordan any given day. Lastly I would like to thank Ahmed our driver for the whole trip. His guidance, warmth and hospitality really made us comfortable throughout the trip. Thanks again for the hospitality really miss it!!"

Have you been to Jordan and want to share about your experience or are you thinking of going to Jordan and want to know what people thought? Either way visit our testimonials page to
join the conversation!