Win a Trip to Jordan!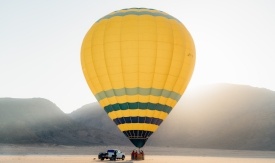 The Jordan Journey Sweepstakes
You could win a spectacular trip for two to Jordan! Discover a country over-flowing with culture, adventure and heritage. A place filled with mouth watering cuising and age-long traditions. And uncover why it's a must see for people all over the world.
Enter to win now! [National Geographic]
National Geographic in Jordan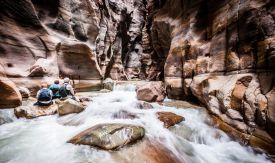 7 Ways to Visit Jordan
Entering the great gorge of Wadi Mujib feels like stepping into the gaping jaws of some mythical monster. An ankle-deep stream quickly narrows, until the red-orange, wind-carved cliffs seem to swallow you up inside the belly of the beast. The smooth and flowing canyon draws you deep into the hidden earth, forcing you to gawk upward at the elaborate architecture of nature all the while you're double-checking your step as the gushing white water grows deeper, faster, and louder.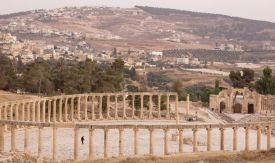 Archeological Sites to See in Jordan
Every stone has a story, and every road follows the forgotten footprints of merchants, pilgrims, and ancient armies. Long before the time when religious scholars claim Jesus and Muhammad walked through Jordan, the King's Highway linked the three kingdoms of Ammon, Moab, and Edom. Before embarking on the archaeological adventure of a lifetime, orient yourself at the phenomenal
Jordan Museum
in Amman.



10 Photos of Jordan's Must-See Sites
Dive into the archaeological and natural history of Jordan in this stunning gallery

.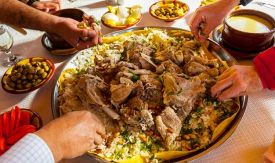 Top 10 Reasons to Visit Jordan
Map out your next trip to Jordan by learning about these top ten reasons to go.
Featured Video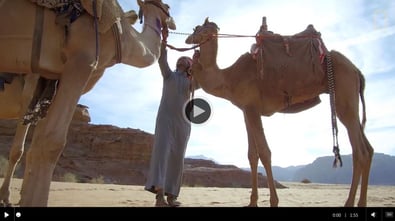 A Perfect View of Jordan
Soar above Jordan's red desert landscapes, take in the sights and sounds of Amman, and follow a journey by camel to Petra in this dazzling video. [National Geographic]
Who's in Jordan?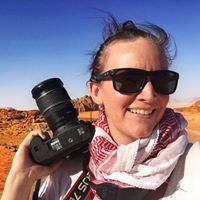 Carpe Diem Our Way - Family Travel Blog
Follow Linsdey Nieminen on Facebook, as she and her two sons travel through Jordan family style and share their experience.
Featured Blog Posts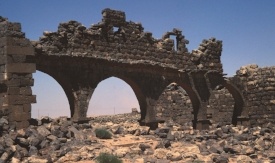 The "Black City" of Um Al Jimal: Highlighting one of Jordan's many unique archaeological treasures that is not Petra
You may know Petra as the "rose-red" city, but you probably have not heard of the "all-black" city: Um Al Jimal. A city shrouded in mystery and who's structures are made from black volcanic stone, hence the coining of the name "all-black city". The city was populated by several thousand people, and held two and three story structures;

some of which still stand today. [My Jordan Journey]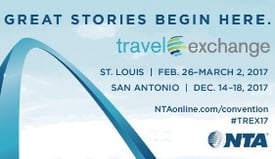 JTB Named in Courier's Distinguished Dozen

The Jordan Tourism Board North America is delighted to have been awarded the best overseas destination partner by the NTA and the Courier's Distinguished Dozen

.

[My Jordan Journey]
Testimonials
"Our Jordan trip was one of our memorable trips in recent years. Tala from Experience Jordan helped us to plan and book our trip and she was amazing helping me all along. Traveling with a toddler is not at all easy. She booked the best accommodation for us including our stay in Wadi Rum. I really appreciate the way Experience Jordan did a last minute reshuffle of our tour due to our flight getting cancelled in last minute. I would strongly recommend to avail services from Experience Jordan any given day. Lastly I would like to thank Ahmed our driver for the whole trip. His guidance,warmth and hospitality really made us comfortable throughout the trip. Thanks again for the hospitality really miss it!!"

Have you been to Jordan and want to share about your experience or are you thinking of going to Jordan and want to know what people thought? Either way visit our testimonials page to
join the conversation!