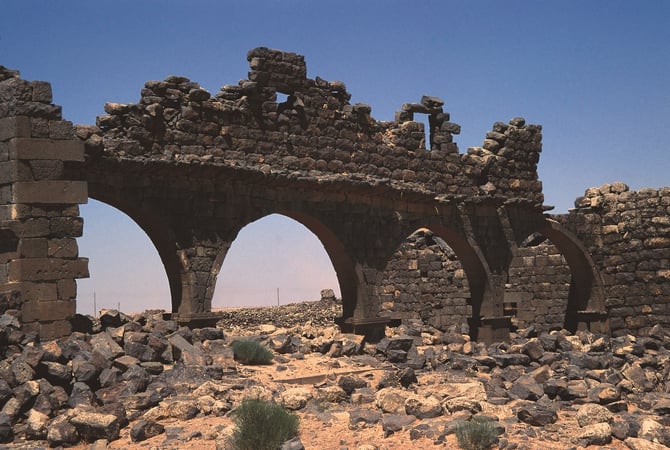 You may know Petra as the "rose-red" city, but you probably have not heard of the "all-black" city: Um Al Jimal. A city shrouded in mystery and who's structures are made from black volcanic stone, hence the coining of the name "all-black city". The city was populated by several thousand people, and held two and three story structures; some of which still stand today.
Located 40 miles northeast of Amman, the city was established millennia ago by the Nabateans and continued to the thrive under Roman, Byzantine, and Umayyad communities. Um Al Jimal is home to almost two thousand years of fascinating history and culture – as well as a vibrant modern community.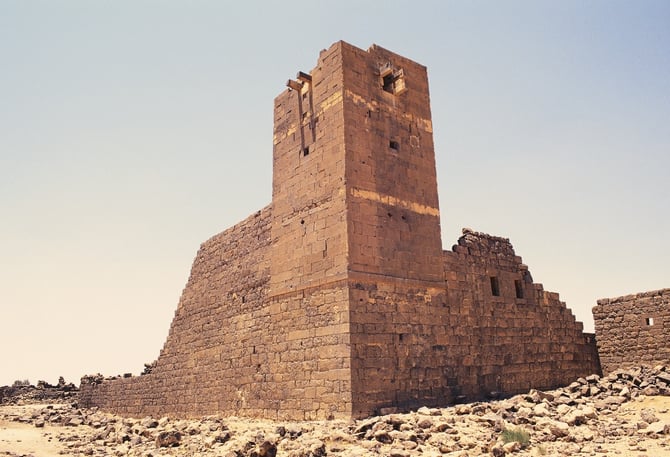 Under Byzantine rule, Um Al Jimal had 16 churches and chapels and around 200 houses. Many of the churches' ruins that are standing today have Madaba-style mosaics and alluring depictions of animals, plants, and geometric patterns; giving us a rare glimpse into the past.
The city covers several acres and is filled with tumbled down buildings. Visitors can relive the past by wandering throughout the city and its many paths, alleys, and even some two-storied building. Many still standing homes have stone doors that still open and close, adding to the historic appeal the city offers.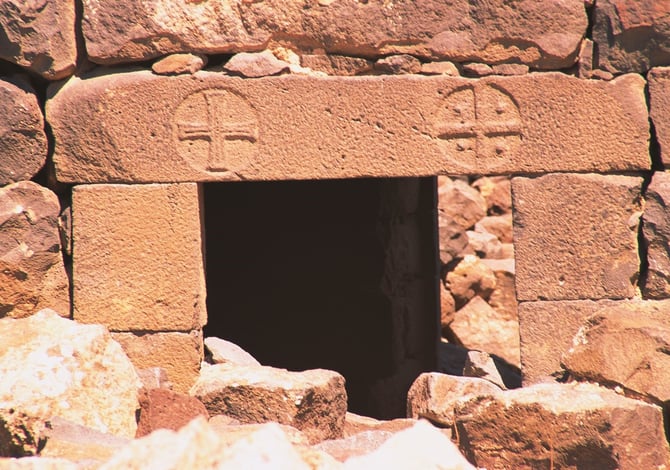 Restorations and archaeological excavations in the city have been ongoing for many years, but have intensified since 2009 when the Um Al Jimal Project partnered with the local community and the Ministry of Tourism and Antiquities to preserve and present the archaeological site as a monument of Jordanian heritage to be enjoyed by international and local visitors.