Welcome to #LearnJordan
Jordan Tourism Board North America would like to introduce #LearnJordan, a new monthly newsletter covering the latest in Jordan News and Travel Deals!
Featured Blog Post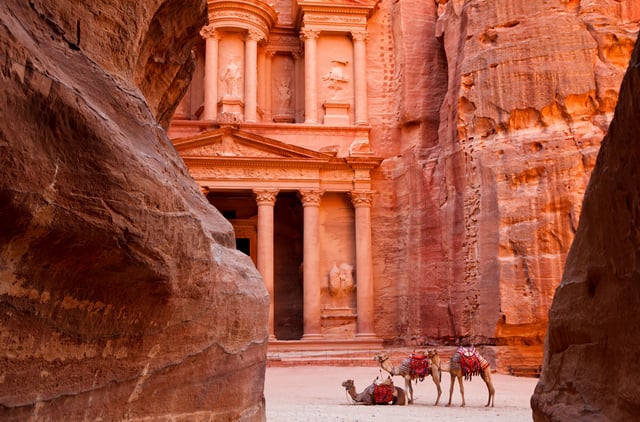 Jordan to Host First-Ever Regional Adventure Travel Tra
de Conference
The Adventure Travel Trade Association (ATTA, www.adventuretravel.biz) is proud to announce that AdventureNEXT Near East (ANNE) is to be held in Jordan in early 2017. This first-ever adventure travel conference supporting eco-tourism and active travel development in the Middle East and North Africa region will be held on the shore of the Dead Sea in Jordan with the support of the Jordan Ministry of Tourism and Antiquities and the Jordan Tourism Board.
Who's in Jordan?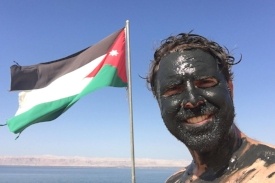 Andrew Evans
Nation Geographic journalist Andrew Evans has been making his way through Jordan and documenting his trip through Facebook and Instagram. Check out his photos!
Peter Greenberg
Front-line travel journalist Peter Greenberg featured Jordan in his recent radio show. He spoke to Princess Alia bint Al Hussein, Mayor Akel Biltaji and others on the state of Jordan and their experiences of living in Jordan.
Photo of the Month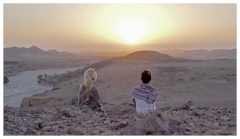 JTBNA's very own Janine Jervis and Photographer Kara Mercer enjoying a peaceful sunset in Wadi Feynan to close out another great day of adventure on our journey through Jordan filming for Matador Network! Photo taken by Joshua Morin.
Featured Testimonial
"I wanted to extend a huge thank you to your entire team at My Jordan Journey for a fantastic week with my family in Jordan earlier this month. We absolutely fell in love with everything about the country and can't wait to get back to that part of the world and explore more!
We are already working on plans (ok maybe dreams right now) of returning to the Middle East (and FOR SURE Jordan) in 2017. It was such a fascinating country, the people were amazing! I want to spend days hiking at Petra or camping out in Wadi Rum and weeks exploring the history
of the country!"
- Lindsay Nieminen, October 2016