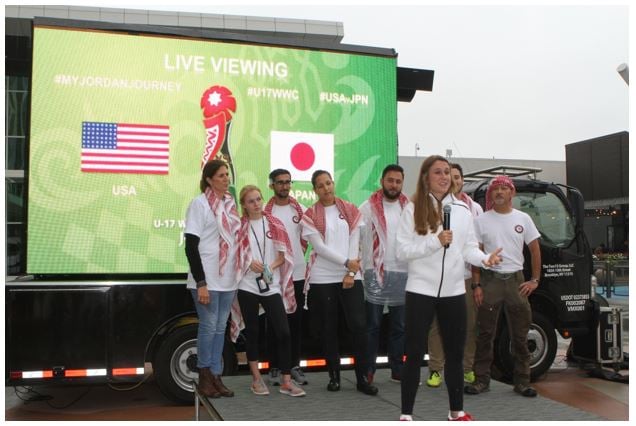 The Jordan Tourism Board held a FIFA U-17 Women's World Cup live-screening event in the Tysons Corner mall plaza where they showed the U.S. Women's National Team face off against their Japanese counterpart.
The FIFA U-17 Women's World Cup was held in Jordan, marking the first time a country in the region has hosted an international women's sports competition.
The event was attended by the local community of youth soccer players, mostly girls, and their parents. Attendees enjoyed the opportunity to meet U.S. National Team star, World Cup Champion, and 3-time Olympic gold medalist Heather O'Reilly.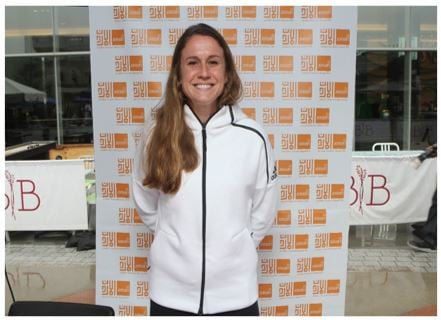 The superstar signed autographs and kicked the ball around with many young soccer players that view her as a role model. O'Reilly also spent time speaking to the players and empowering their dreams.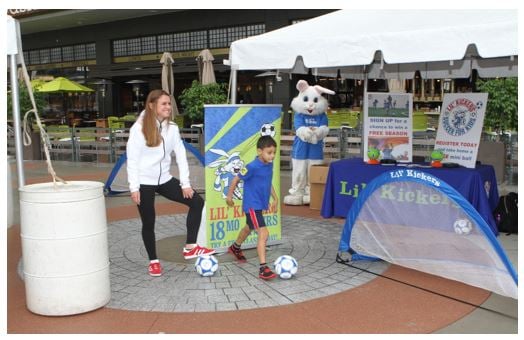 The event was not limited to the screening of the game, it had many other attractions. A specially decorated Bedouin tent was on display where attendees enjoyed Arabic Coffee and a glimpse of Jordanian culture.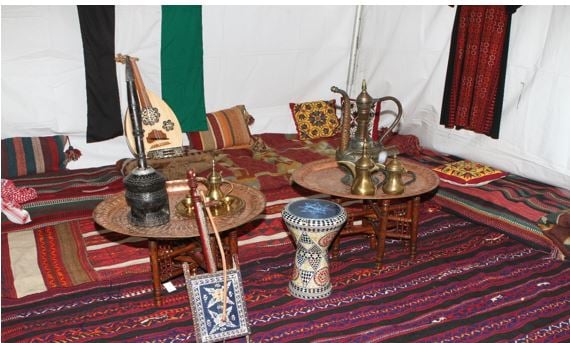 Local food vendors serving Arabic food took part in the event and helped put together a full culinary affair of Arabic cuisine. From Shawarma to Knafeh, attendees had the opportunity to enjoy an authentic food experience.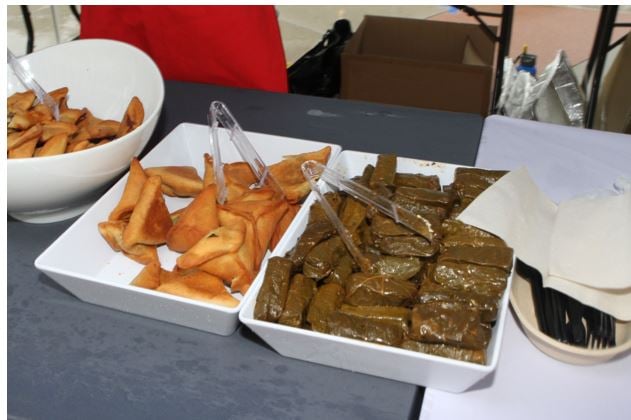 Local soccer camps set up workshops for the players to take part in during the event. They also raffled out several season-long camp slots for the players to enjoy.
Attendees also had the opportunity to take pictures on a green screen that teleported them to Petra, Wadi Rum, and many iconic sites in Jordan.
Many prizes were raffled off to those in attendance such as retail gift cards and game tickets, to mention a few. Two lucky people were awarded the grand prize of an all-expenses paid trip to Jordan.
The event saw over 250 attendees show up to the event to watch the game, enjoy the attractions, and kick it with soccer superstar Heather O'Reilly.