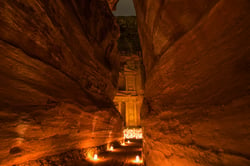 From Amman and Petra to wonderful Wadi Rum, Jordan a country for an epic adventure. Read More…
---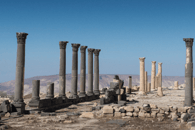 Washington Post: A Community-Based Tourism Project Wakes Up the Town of umm Qais
Plenty of cities are always worth a visit. But when destinations are in the midst of an evolution—bursting with new, standard-setting hotels and restaurants, or chock-full of new cultural attractions—you can expect a spark of electricity in the air. Read More…
---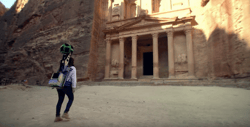 Explore Petra with Queen Rania on Google Maps
Be enamored with Petra's stunning beauty as narrated by Her Majesty Queen Rania. Watch Now
---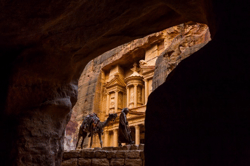 8 Insta-Worthy Places in Jordan
These tricks will surely impress your insta followers! Read More…
---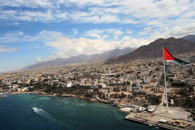 Take Advantage of the Latest Deals and Promotions to Travel to Jordan
Travel to Jordan AND save money? Its almost too good to be true! Learn More..
---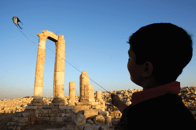 How to Plan the Perfect Family Trip to Jordan
Jordan's history paired with the adventure it offers makes it a destination kids will remember for a lifetime. Read More…
---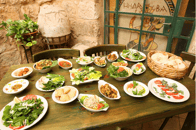 Food You Must Eat and Wines You Must Drink in Jordan
Jordan is a country with so much diversity that figuring out the must visit Jordan tourist spots is not an easy task. After having such an amazing time in Jordan, I really felt like I didn't want to leave. Read More…
---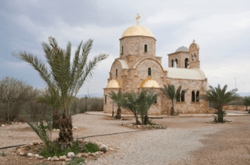 Sites to Visit While in Jordan: Scattered across Jordan are a vast number of significant religious sites that have brought tourists from across the globe. These well-maintained holy sites have sought to preserve the history and culture of the country. Mount Nebo is supposedly where Moses looked down at the Holy Land and also where he was buried. Bethany Beyond the Jordan is where Jesus was said to have been baptized. See the full post on our blog: Five Holy Sites to Visit While in Jordan.
Follow us for the Latest on Jordan and More, Including Giveaways!
Start following us today!
Featured Stories from Jordan
Check out the latest news and updates from Jordan on our newly redesigned Jordan in the Press page here!
Included Stories:
Feynan Writers Retreat February 16-22, 2018 [Ecohotelts]
G Adventures Puts Spotlight on Jordan [CT Magazine]
Testimonials
TripAdvisor: check out our profile page on TripAdvisor, which will be updated with the latest events, news, travel deals, and content.

Wadi Rum:Petra may be the most press but our favorite day of the trip was Wadi Rum. The jeep ride into the desert, tea, hiking, and watching the sunset were all a precursor to the fantastic evening we had in the Bedouin camp"– Kim H. See more

Petra: "This place takes the place of pride in the most memorable sights anywhere in the world . The well kept and guarded site offers a treat to the eyes , and the lovers of history will be enthralled to see this . The centuries of rule by the various rulers and their architecture , and the merchants who passed thru here is for all to see. The magnificent site casts a spell and we can relive history . A good guide is a must . Ask you tour operator before starting about it . – Bengaluru See more.
Have you been to Jordan and want to share about your experience or are you thinking of going to Jordan and want to know what people thought? Either way visit our testimonials page to join the conversation!