Warmest Holiday Wishes to you from your Friends in Jordan!

Will Smith in Jordan Filming 'Aladdin'!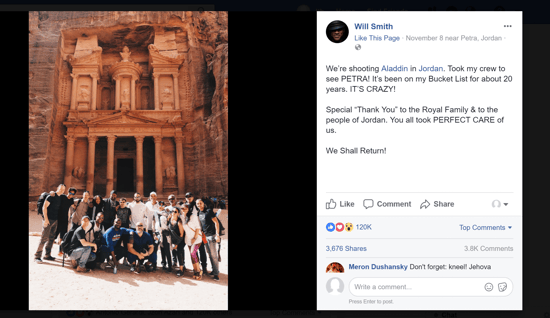 It Looks Like Will Smith is
Loving Life in Jordan Right Now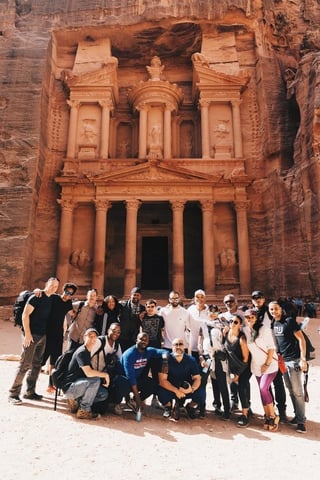 National Geographic:
10 Photos of Jordan's Must-See Sites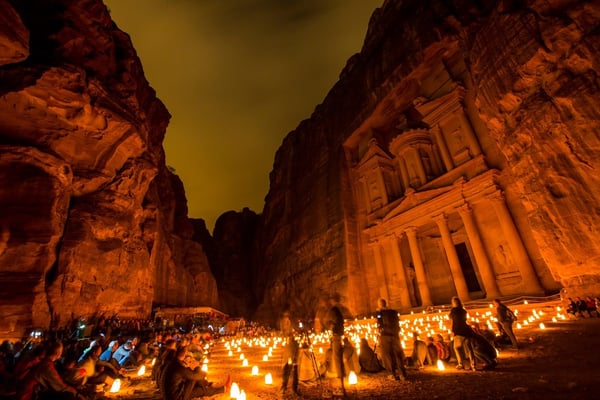 Jordan Chosen as one of
Top 10 Places to Visit in 2018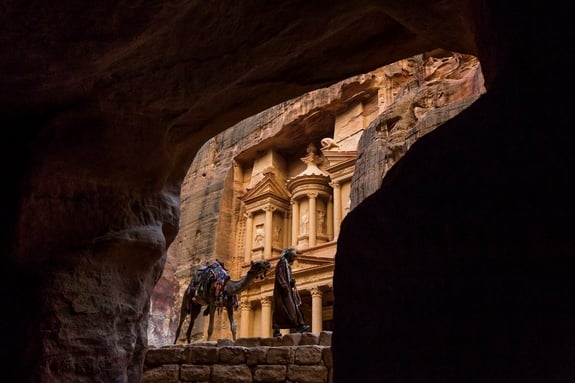 Walking Through History on
the Spectacular Jordan Trail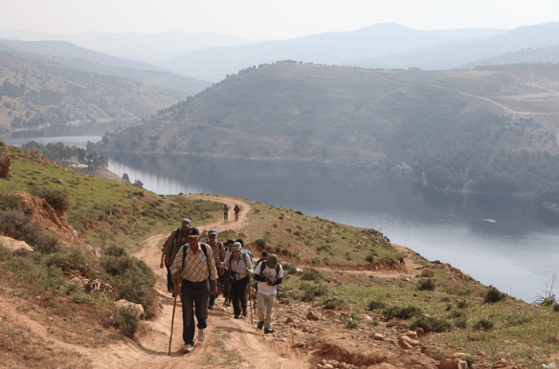 24 Hours in Amman: How to Make the Most
of Your Day in the Jordanian Capital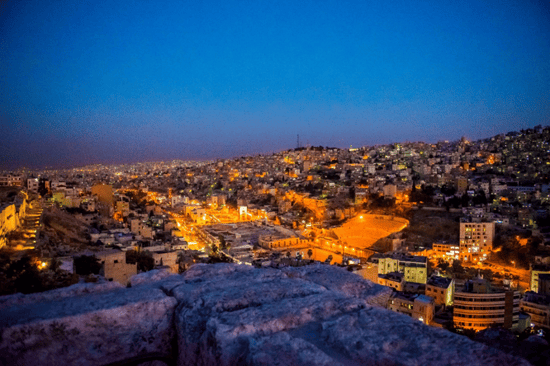 Petra: An Archaeological Oasis
in the Desert of Jordan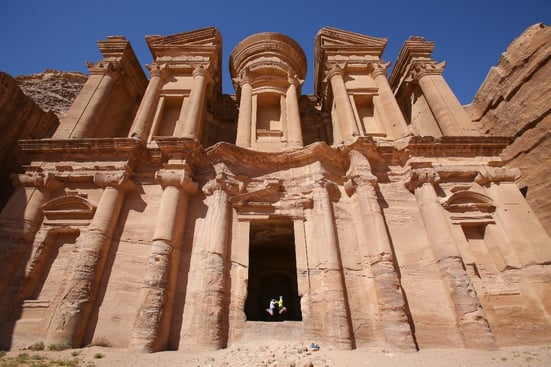 Jordan: Come for the History, Stay for the Food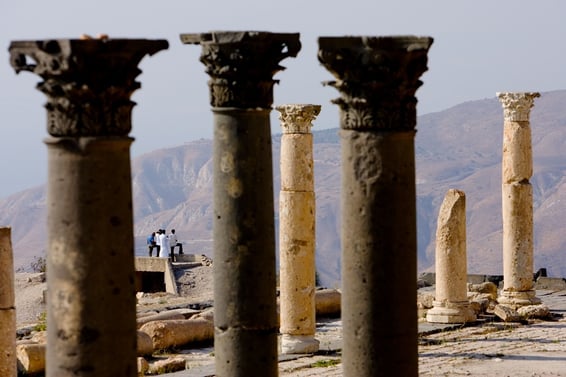 Land of 100 Salads: Vegan in Jordan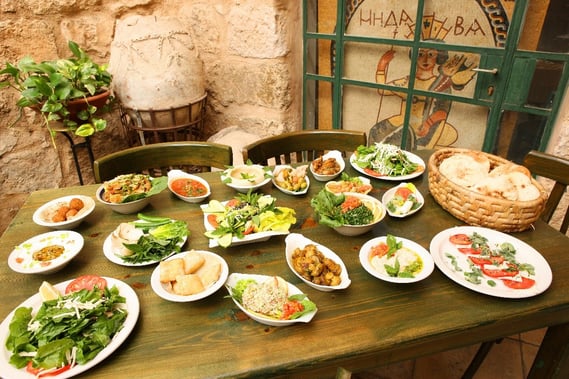 Immerse Yourself in His Story - Holy Jordan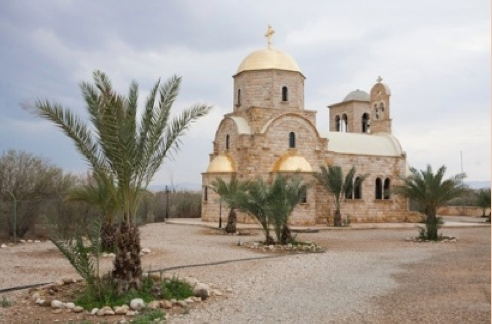 Sites to Visit While in Jordan: Scattered across Jordan are a vast number of significant religious sites that have brought tourists from across the globe. These well-maintained holy sites have sought to preserve the history and culture of the country. Mount Nebo is supposedly where Moses looked down at the Holy Land and also where he was buried. Bethany Beyond the Jordan is where Jesus was said to have been baptized. See the full post on our blog: Five Holy Sites to Visit While in Jordan.
Featured Blog Post
Featured Blog Post by Guest Writer Curtis Ramsey-Lucas, Executive Editor of Christian Citizen magazine
Sauntering in Jordan: Finding Peace and Purpose From Amman to Aqaba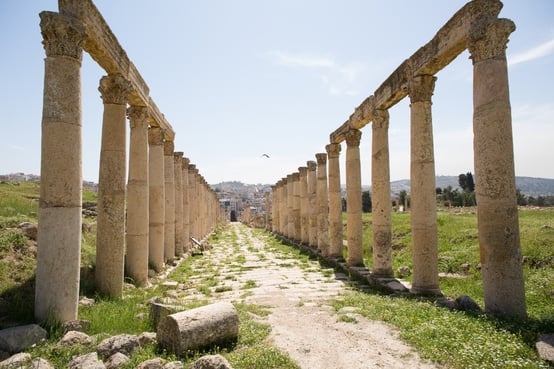 You may know Petra as the "rose-red" city, but you probably have not heard of the "all-black" city: Um Al Jimal. A city shrouded in mystery and who's structures are made from black volcanic stone, hence the coining of the name "all-black city".
More from Our Blog:
Beyond Division: Lessons on Peace and Unity from the People of Jordan
Why Your Quest for Peace Should Start in Jordan
Featured Stories from Jordan
Check out the latest news and updates from Jordan on our newly redesigned Jordan in the Press page here!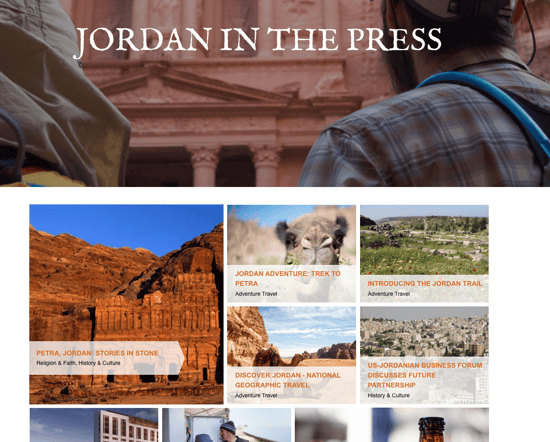 Included Stories:
Go to Jordan! [Travel Hoppers]

11 Travel Writers Share their Most Memorable Moments in Jordan [Food Wine Travel Magazine]
Testimonials
TripAdvisor: Check out our profile page on TripAdvisor, which will be updated with the latest events, news, travel deals, and content.


Wadi Rum: "Just get used to saying, "Wow." The landscape is surreal, views from the ground or from hiking up on the rocks were fantastic. Definitely worth an overnight to experience the stars and the quiet of the desert night and early morning. A favorite vacation memory, for sure!" – TheMarys. See more


Petra: "Petra is number 1 tour site in the world due to its unbelievably beautiful rock formations, history, and current residents who were are so nice and hospitable. It's a must see site, never miss the chance..." – Samgambler See more.


Have you been to Jordan and want to share about your experience or are you thinking of going to Jordan and want to know what people thought? Either way visit our testimonials page to join the conversation!