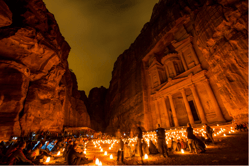 Jordan Amongst Must-Visit Places in 2018 - BuzzFeed
Great travel is like great love - it ignites a fire in our hearts, it inspires our minds to discover new things, and it allows us to take chances like never before. Like all great love stories, transformative trips stay with us forever. Read More…
---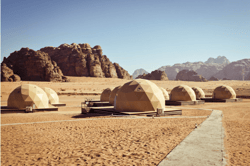 Jordan Chosen by Bloomberg as One of The Best Destinations Worldwide
Plenty of cities are always worth a visit. But when destinations are in the midst of an evolution—bursting with new, standard-setting hotels and restaurants, or chock-full of new cultural attractions—you can expect a spark of electricity in the air. Read More…
---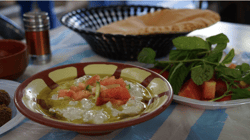 Jordan Chosen by Bloomberg as One of The Best Destinations Worldwide
Plenty of cities are always worth a visit. But when destinations are in the midst of an evolution—bursting with new, standard-setting hotels and restaurants, or chock-full of new cultural attractions—you can expect a spark of electricity in the air. Read More…
---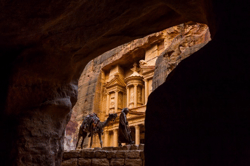 10 Things You Probably Didn't Know About Jordan
A crucial corner of the Middle East, awash with biblical heritage, ancient sites, broad swathes of desert and – in Petra – one of the most iconic landmarks on the planet, Jordan could scarcely be called an unknown quantity. Read More…
---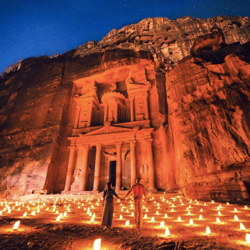 Fulfill Your Wanderlust in 2018 by Visiting Jordan
I know what you're thinking: "Have I really just clicked on another 2018 travel listicle?" If you're anything like me, you're reading this article because you want to see if you've been to the place that the author is recommending as The. Next. Big. Thing. Read More…
---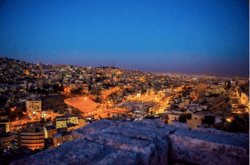 Come with me and explore the incredible country of Jordan through my eyes from Wadi Rum to Petra to Dead Sea. Check out this video by HungryforTravels.com. See More...
---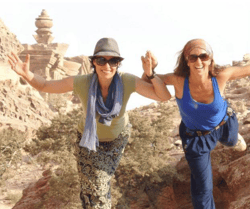 Jordan: The Quirkiest Destination in the Middle East
CREDIT: Herman Zap
I've done downward dog in some strange places: from a Tibetan monastery to the deck of a boat drifting down the Amazon River. None compare, though, to the sun-roasted rocks of Little Petra – or Siq al-Barid ("the cold canyon") – whose Unesco-listed sandstone canyon walls are carved with the same ancient Nabataean buildings found at Petra. Read More…
---
Must Visit Spots in Jordan to Add to Your Bucket List
Jordan is a country with so much diversity that figuring out the must visit Jordan tourist spots is not an easy task. After having such an amazing time in Jordan, I really felt like I didn't want to leave. Read More…
---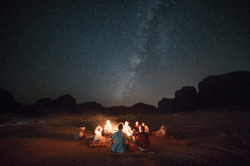 I didn't know a thing about Jordan when I stepped off the plane. My friend had organized our trip, and wanting to go into the country with fresh eyes, I ignored all of his emails about plans and itineraries and details. Read More…
---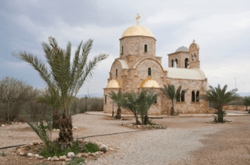 Sites to Visit While in Jordan: Scattered across Jordan are a vast number of significant religious sites that have brought tourists from across the globe. These well-maintained holy sites have sought to preserve the history and culture of the country. Mount Nebo is supposedly where Moses looked down at the Holy Land and also where he was buried. Bethany Beyond the Jordan is where Jesus was said to have been baptized. See the full post on our blog: Five Holy Sites to Visit While in Jordan.

Featured Guest Blog Post
by Michelle Scaperlanda McWay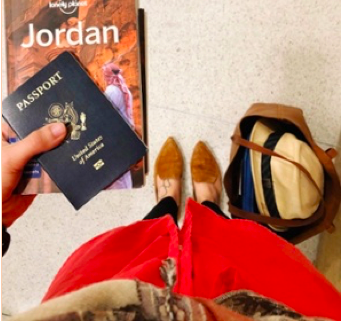 More from Our Blog:
Beyond Division: Lessons on Peace and Unity from the People of Jordan
Why Your Quest for Peace Should Start in Jordan
Featured Stories from Jordan
Check out the latest news and updates from Jordan on our newly redesigned Jordan in the Press page here!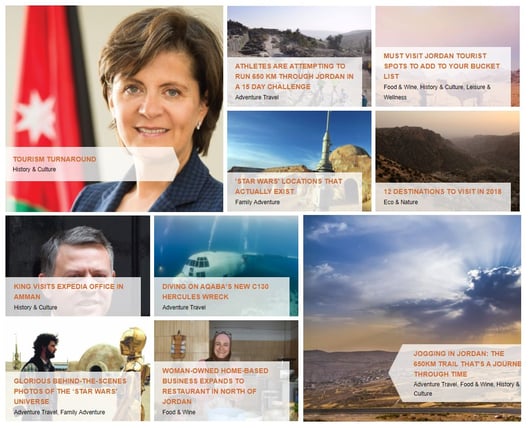 Included Stories:
Exploring the Archaeological Wonders of Jordan [San Diego Tribune]
Petra in 10 Stunning Photos [The Points Guy]
Testimonials
TripAdvisor: check out our profile page on TripAdvisor, which will be updated with the latest events, news, travel deals, and content.

Wadi Rum: "Incredible desert experience - we stayed overnight with Sun city camp - top class. Sunset was an amazing experience and Wadi Rum is steeped in history. Don't miss it" – JoeBrowne9. See more

Petra: "We were so blessed to be at Petra on Thanksgiving since we were all missing our turkey dinner with our families. This place is just unbelievable and hard to describe. You just have to go to enjoy this natural beauty walking through this rock formations.." – Bilasi See more.
Have you been to Jordan and want to share about your experience or are you thinking of going to Jordan and want to know what people thought? Either way visit our testimonials page to join the conversation!