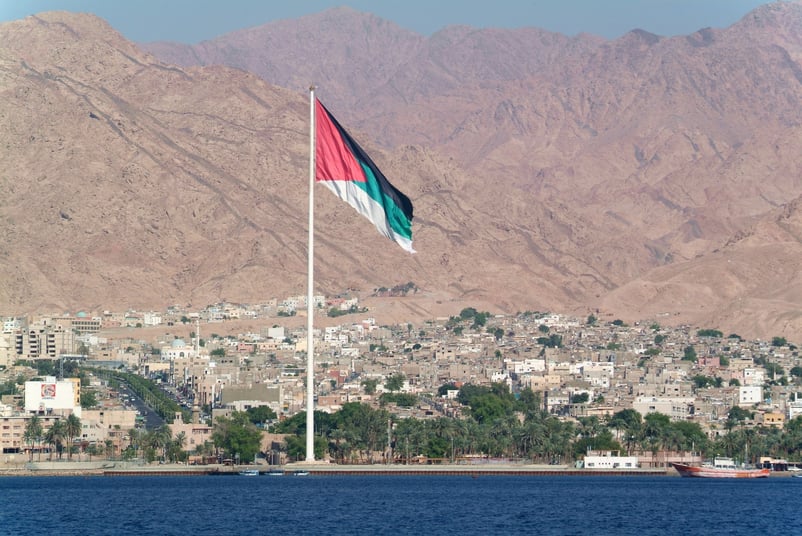 Travel is notoriously expensive, and many people feel that they must postpone their adventures for years until they save enough money. Visitors to Jordan will be pleased to discover that a day in this far away, beautiful country can be even cheaper than a day at a local beach getaway.
Note: If you're interested in hearing more about the history, culture, and adventure that the country of Jordan has to offer, we invite you to subscribe to our blog — My Jordan Journal — to learn more!
Where to Stay Affordably in Jordan
Particularly in Amman, there is no shortage of comfortable, inexpensive accommodations that are within easy walking distance of bars, restaurants, and historical sights.
Two of the best options are Jordan Tower Hostel or Sydney Hostel. These hostels are also beneficial in that they have resources and recommendations for low-budget travellers and can help you book tours and find the best deals.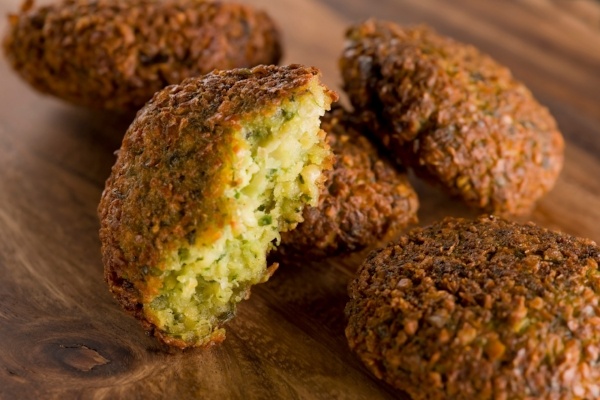 Become a Falafel Connoisseur
If there is one secret to eating on a budget in Jordan, it is Falafel.
Try eating it at least once a day: In Jordan, it's even a common breakfast. At some shops, a falafel sandwich costs as little as 75 cents! Another easy way to save money is to go to the markets for fresh ingredients to make dinner. Fresh fruits and vegetables cost next to nothing, and many hostels and guesthouses have kitchen facilities where you can prepare your own food.
Nightlife in Jordan for Cheap
Participating in Jordanian nightlife is perhaps the biggest challenge for a low-budget traveller, as many of the more upscale clubs charge steep covers ,and the alcohol tends to be expensive. However, for those who are savvy and know their way around Amman, it is possible to drink and dance the night away while spending barely anything.
One of the best bars is Cafe de Paris in Jabal Lweibdeh, Amman. This place is popular among tourists and locals alike and on its famed Tequila Tuesdays, it serves you three tequila shots for the equivalent of about U.S. $7. The DJ plays music all night long, and you are sure to have a raucous and fun-filled night.
Where to Affordably Explore in Jordan
Whereas Petra is a more expensive trip, many of the other historical sights in Jordan cost next to nothing.
The ruins of an Umayyad village, Umm Qais, are located in the far north. These make for a day-long trip that costs only about U.S. $7. Karak Castle, a huge crusader castle, is also a must-see. Admission to both the castle and the adjacent museum is less than U.S. $3, and the castle provides an afternoon of fun exploring its underground passageways and scrambling up its stone walls to gaze down upon the valleys below. The Roman ruins of Jerash, also relatively inexpensive, are an incredible day trip as well.
Even if you decide to spend the day in Amman, you can easily have a good time while spending almost nothing. The Roman amphitheater and the citadel are amazing historical sights with entrance fees of only a couple of dollars. After exploring, you can relax in a cafe and smoke some argileh (hookah) while enjoying a cup of mint tea.

More Tips and Tricks to Traveling Affordably in Jordan
While shopping for souvenirs, don't ever settle for the initial price asked by a seller at the market. The price is sure to drop quickly if the seller sees your hesitation.
As taxis within Amman are shockingly cheap, particularly compared to the United States, there is really no need to figure out the local bus system. While taking a taxi, however, always remember to ask the driver to turn on the meter beforehand. Although almost all taxi drivers will be honest with you, there is the occasional one who might take advantage of your ignorance of Jordanian dinar to charge you a little bit extra.
Finally, learn some simple Arabic phrases. Foreigners speaking Arabic is relatively rare, so even the slightest effort will yield appreciative nods from locals. You will be surprised at how easily a basic conversation in Arabic can result in a free cup of coffee or a discount from cafe owners or shopkeepers.
It is easy to see how Jordan is an ideal destination for travellers on a budget. If money has been the only obstacle to your wanderlust, then hesitate no more. Book a ticket to Jordan today!
---
We invite you to download A Guide to Fun and Adventure in Jordan and learn about the adventurous activities available to you if you visit the beautiful country of Jordan.