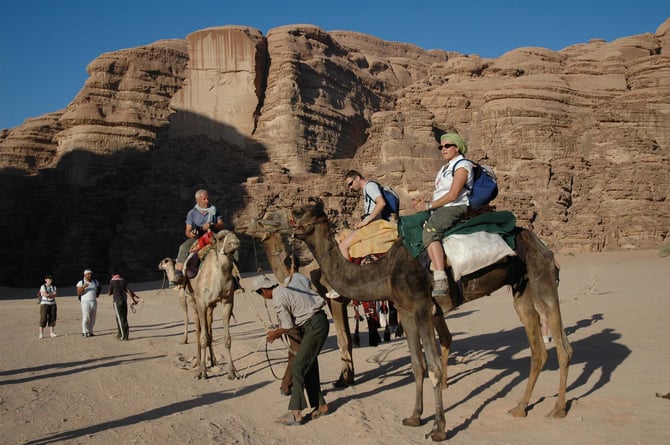 In recent years, there has been an increase in the popularity of experiential travel, which emphasizes cultural immersion and authenticity. In today's age of social media and globalization, it is all too easy to see all the amazing sites the world has to offer. Perhaps because of this, there has been a renewed emphasis on experiential travel. Authentic experiences are elusive - unlike beautiful places, they cannot be captured in idyllic Instagram posts and enjoyed vicariously.
Read on to discover how the hospitality and generosity of the Jordanian people are conducive to creating an authentic cultural experience.
The authenticity of traveling in Jordan
The authenticity of travel in Jordan is a large part of its appeal. Jordan is arguably somewhat of a hidden gem — it is a less common tourist destination than say, Spain or France. The relative novelty of Jordan as a place to visit means that Jordanians are truly proud to be given the opportunity to show you their country, and this pride comes across in many ways. Jordanians are eager to showcase the beauty of their country, to dispel any common misconceptions, and to demonstrate Jordanian hospitality to any foreigner they might meet.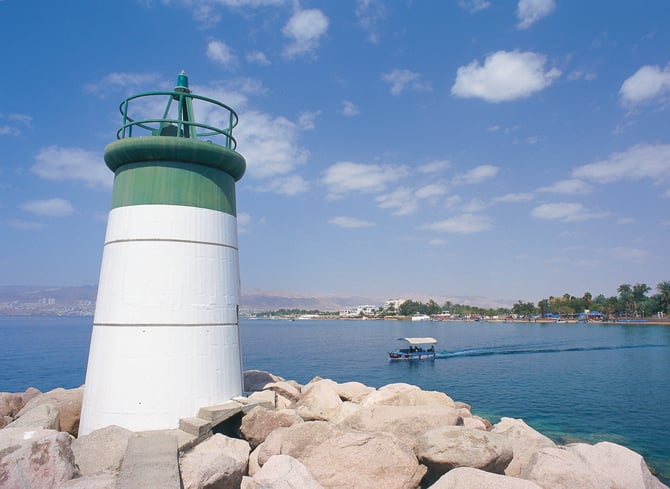 The excitement of visiting lesser-known tourist destinations
There are several destinations in Jordan, such as Wadi Rum and Petra, that are famous worldwide and tend to attract more tourists. Whereas these attractions are definitely must-sees, travelers can also experience the authenticity of Jordan by searching out places that are less well-known. Aqaba, on the Red Sea, offers a less "touristy" experience than the Dead Sea might, for example. Most of those visiting Aqaba are Jordanians on vacation, rather than travelers from other countries.
Places such as Wadi Mujib, near the Dead Sea, and Ajloun, in the north, are also relatively unknown, and you are more likely to come across Jordanian families than other foreigners. Jordan is full of unexpected sights that are less well-publicized than Petra but are no less thrilling: Roman ruins and a Crusader castle, to name a few.
Common displays of kindness and generosity
So-called "tourist traps" are relatively uncommon in Jordan, as honesty and generosity are commonplace and expected. If you misunderstand the price asked for falafel and attempt to give the owner an extra few dinar, he will hand your money back to you and smile, rather than taking advantage of your ignorance of the local currency. Taxi drivers will almost never overcharge you, even if you are unfamiliar with the sprawling city streets and normal taxi rates.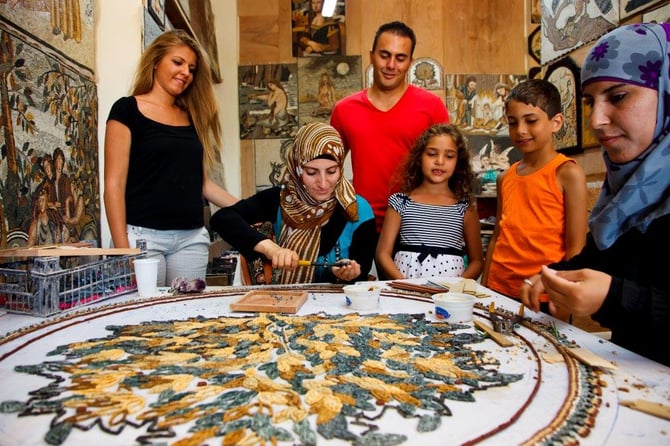 The hospitality and authenticity of Jordanians
You will be surprised to find that to receive an authentic cultural experience in Jordan, all you have to do is be friendly. Do what you were always told not to do: Talk to strangers. The culture is such that a simple conversation with a friendly taxi driver can easily result in an invitation to a family dinner, bringing about the beginning of an unexpected friendship. The prevalence of hospitality in Jordan means that cultural norms are much different than what you might be accustomed to. It is not uncommon to receive a sincere wedding invitation from someone you only just met, as Jordanians are generally eager to welcome outsiders into their celebrations.
In sum, Jordan is the perfect place to go if you are looking for an unforgettable experience. The country's hidden wonders, combined with the famous Jordanian hospitality, make for the kind of experience that can't be fully captured in photographs. Your time spent in Jordan will be unique, and you are certain to leave with new friends, warm memories, and a wealth of cultural knowledge.
---
We invite you to download A Guide to Fun and Adventure in Jordan and learn about the adventurous activities available to you if you visit the beautiful country of Jordan.