This month, Jordan was more than excited to welcome everybody's favorite stars, Will Smith, Jada Pinkett Smith and Tyrese Gibson to Amman. Each of the stars took to social media to share how much they were enjoying their first trip to Jordan and social media users more than returned the love welcoming them. Even though their time in Jordan —where they were attending the wedding of their friend — didn't last long, it clearly left an impression, with Will Smith posting a shot of Amman captioned "My first time in Amman, Jordan. WOW! I love it here :-)"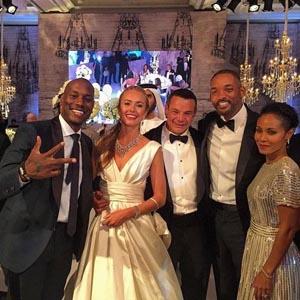 Tyrese Gibson also posted a similar message to Instagram and Facebook at the end of their trip, which came after a quick visit to Dubai, writing "Dubai and Jordan...Thank you with my entire HEART for hosting us it was amazing and LIFE CHANGING......!!!!"
Of the three, however, it was Jada Pinkett Smith who really captured the spirit of Jordan and got social media buzzing with over 234,000 likes and 13,000 shares for her photo posted along with this beautiful and moving caption:
"You can't know the world simply by watching the news. A night in Jordan during the call to prayer."
J