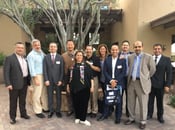 After Two Years in the Making - Tourism Cares with Jordan is Finally Here
Tourism Cares with Jordan brings key members of the travel industry to unravel the power of impactful travel. Read More…
---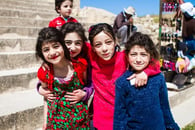 Jordan Tourism Board & Tourism Cares Present: The Meaningful Travel Map to Jordan
Tourism Cares and the Jordan Tourism Board have launched the first ever Meaningful Travel Map of Jordan, researching and documenting twelve experiences that are powerful and positive for both travelers and communities. Read More…
---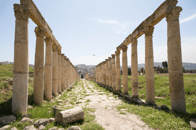 Hidden Gems of Jordan: By Peter Greenberg
Jordan is a relatively small country, but it is home to some of the most historic and culturally significant places on Earth. Read More...
---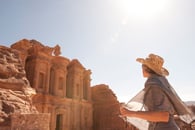 How to Find Authentic Experiences Abroad
If you are hoping for a unique, enriching travel experience, you're starting in the right place. Jordan itself is off the beaten path. Untouched desert, age-old Roman ruins, peaceful canyons, and verdant olive groves are just waiting to be explored. Read More…
---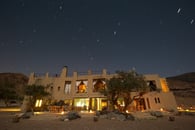 Feynan Ecolodge: A Sustainable Hotel in the Dana Biosphere Reserve
Voted one of the top ecolodges in the world, discover this sustainable oasis in the heart of Jordan. Learn More...
---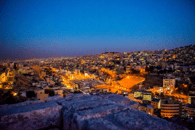 48 Hours in Amman - How to Make the Most of Two Days in Jordan's Bustling Capital
Although many travellers to Jordan have their sights set on the architectural marvels of Petra and the magical martian landscapes of Wadi Rum, the capital of Amman is worth at least 48 hours of your time. Read More...
---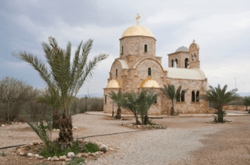 Scattered across Jordan are a vast number of significant religious sites that have brought tourists from across the globe. These well-maintained holy sites have sought to preserve the history and culture of the country. Mount Nebo is supposedly where Moses looked down at the Holy Land and also where he was buried. Bethany Beyond the Jordan is where Jesus was said to have been baptized. See the full post on our blog: Five Holy Sites to Visit While in Jordan.
Follow us for the Latest on Jordan and More, Including Giveaways!
Start following us today!
Featured Stories from Jordan
Check out the latest news and updates from Jordan on our newly redesigned Jordan in the Press page here!
Included Stories:
Shifting Sands: The Bedouin Climbers of Wadi Rum, Jordan [Climbing]
Budget airlines Ryanair will now fly you from Europe to Jordan [Lonely Planet]
Testimonials
TripAdvisor: check out our profile page on TripAdvisor, which will be updated with the latest events, news, travel deals, and content.

Wadi Rum: "Just get used to saying, "Wow." The landscape is surreal, views from the ground or from hiking up on the rocks were fantastic. Definitely worth an overnight to experience the stars and the quiet of the desert night and early morning. A favorite vacation memory, for sure!" - TheMarys. See more

Petra: "Is one of the must-sees in the country! A place full of history that someone must see! One day is not enough to go around." – mine-gr. See more.
Have you been to Jordan and want to share about your experience or are you thinking of going to Jordan and want to know what people thought? Either way, visit our testimonials page to join the conversation!