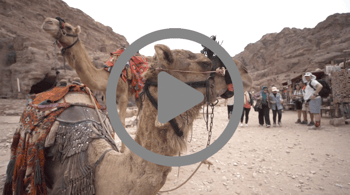 Did you miss out on the live updates from AdventureNEXT Near East last month? Catch the recap video of the event here!

Read More…
---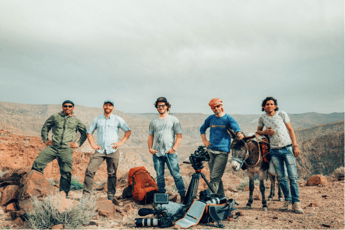 This EPIC series follows host, Eric Hanson, as he explores the people, places, and adventures surrounding the world's top trails. Check out their episode on the Jordan Trail, airing on local Fox Sports channels this month!

Watch the full episode here...
---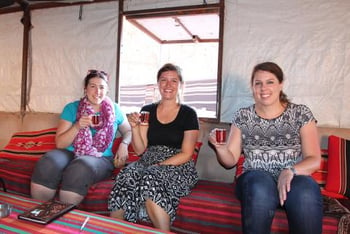 Women-only tour of Jordan with Intrepid Travel
Join this 8-day adventure in Jordan as we break the barriers of traditional tourism and discover sisterhood in this tiny desert nation.

---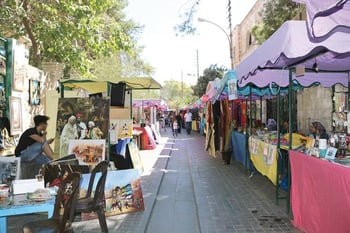 Souk Jara Kicks off on Rainbow Street
The bazaar offers visitors a peek into the world of Jordan's handicrafts, with items ranging from house ware to jewelry, pottery and clothing, among others.
Visit Rainbow St. during your stay in Jordan...
---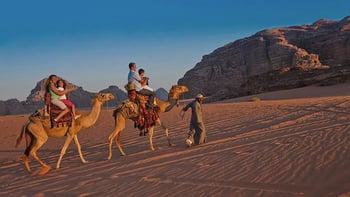 Your thirst for thrills has been held in check by fear – whether it's an aversion to exotic places or a feeling in your stomach when you think about tall heights.
---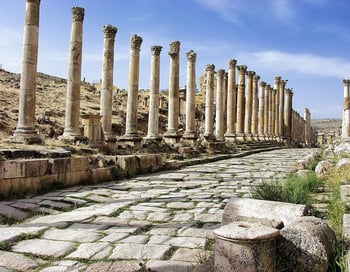 Jordan's Ancient Ruins, Desert Landscapes, and Starry Skies
Join us in a vibrant country with stark landscapes and dramatic ruins, exploring magnificent Petra, floating in the Dead Sea, riding a camel across the desert, and eating with Jordanians.

Read More...
---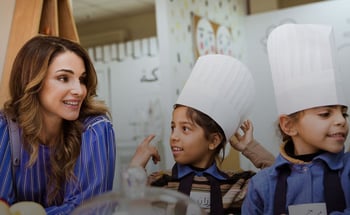 The First International Peace Through Tourism Awards

With Jordan playing host to the RTTS Summit, the Middle East was given the unique first opportunity to showcase the considerable progress of peace through tourism in the region.
Take a look at the winners here...
---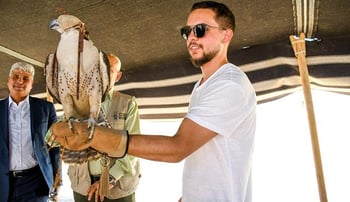 Crown Prince opens Shomari Wildlife Reserve in Azraq

HRH Crown Prince Hussein, the Regent, on Tuesday opened the visitor centre at Shomari Wildlife Reserve in Azraq, which is considered home for rare and endangered animals species in the Middle East.
---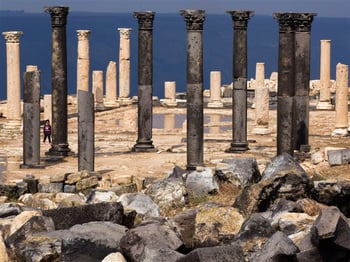 Of castles and caravans: off the beaten track in northern and eastern Jordan

These regions might be off today's tourist track, but they lie along caravan routes that have brought visitors here for centuries.
Read more to be inspired here.
---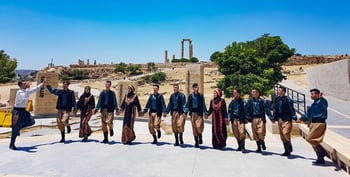 First ever Music Day Resonates in Jordan

For the first time in its history, Jordan on Thursday celebrated Music Day, an annual music celebration marked on June 21 across the world.

Follow us for the Latest on Jordan and More, Including Giveaways!
Start following us today!
Featured Stories from Jordan
Check out the latest news and updates from Jordan on our newly redesigned Jordan in the Press page here!
Included Stories:
A journey through the ancient cities and exotic landscapes of Jordan [Calgary Herald]
Empowering Connections at AdventureNEXT: Near East [Travel Pulse]
Testimonials
TripAdvisor: check out our profile page on TripAdvisor, which will be updated with the latest events, news, travel deals, and content.

Wadi Rum: "Just get used to saying, "Wow." The landscape is surreal, views from the ground or from hiking up on the rocks were fantastic. Definitely worth an overnight to experience the stars and the quiet of the desert night and early morning. A favorite vacation memory, for sure!" - TheMarys. See more

Petra: "Is one of the must-sees in the country! A place full of history that someone must see! One day is not enough to go around." – mine-gr. See more.
Have you been to Jordan and want to share about your experience or are you thinking of going to Jordan and want to know what people thought? Either way, visit our testimonials page to join the conversation!