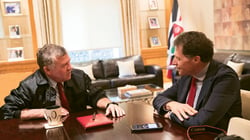 The King of Jordan Talks Tourism with Travel Weekly Editor in Chief
"Sitting in a modest office in his palace, Jordan's King Abdullah II sounded like a prophet of old describing a divine encounter from the Bible as he revealed his vision."
Read More…
---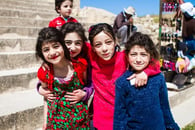 My Extraordinary Jordan Journey Part 1: Supporting Local Women With Our New Treadright Heritage Project
Seasoned Travel Veteran Brett Tolman details his incredible Journey to Jordan in two parts, emphasizing the impact of supporting local communities in Jordan.
Read More…
---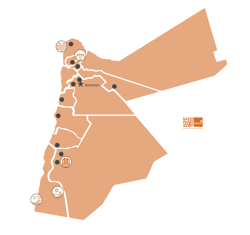 The Meaningful Travel Map of Jordan
If you want unique travel experiences that also help the community, you've come to the right place. These 12 social enterprises offer travelers hands-on cultural opportunities, and each also systematically benefits those in need. Explore the map and add special meaning to your trip to Jordan!
---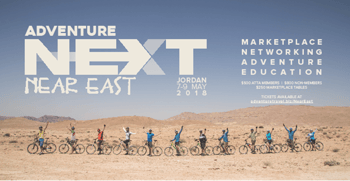 AdventureNEXT Near East Jordan: Pre-Adventures Filling Fast!
---
---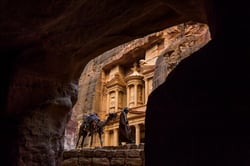 New Jordan Video and latest travel deals from Gate 1 Travel!
See the country of Jordan by drone and listen to testimonials about visiting Jordan, while also getting access to special deals and tours.
Learn More...
---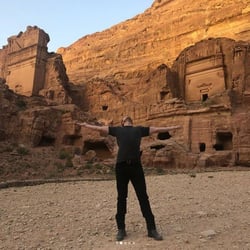 Elon Musk Visits Jordan's "Mars" (Wadi Rum) and Petra
Elon Musk, entrepreneur and overall awesome human being, is in Jordan right now! Known for his endeavors to get mankind to planet Mars in the near future, you can see him hanging out in Wadi Rum here, perhaps to get a glimpse of Mars.
Read More...
---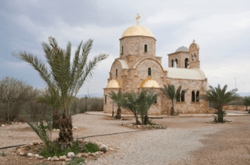 Sites to Visit While in Jordan: Scattered across Jordan are a vast number of significant religious sites that have brought tourists from across the globe. These well-maintained holy sites have sought to preserve the history and culture of the country. Mount Nebo is supposedly where Moses looked down at the Holy Land and also where he was buried. Bethany Beyond the Jordan is where Jesus was said to have been baptized. See the full post on our blog: Five Holy Sites to Visit While in Jordan
Follow us for the Latest on Jordan and More, Including Giveaways!
Start following us today!
Featured Stories from Jordan
Check out the latest news and updates from Jordan on our newly redesigned Jordan in the Press page here!
Included Stories:
Shifting Sands: The Bedouin Climbers of Wadi Rum, Jordan [Climbing]
Budget airlines Ryanair will now fly you from Europe to Jordan [Lonely Planet]
Testimonials
TripAdvisor: check out our profile page on TripAdvisor, which will be updated with the latest events, news, travel deals, and content.

Wadi Rum: "Just get used to saying, "Wow." The landscape is surreal, views from the ground or from hiking up on the rocks were fantastic. Definitely worth an overnight to experience the stars and the quiet of the desert night and early morning. A favorite vacation memory, for sure!" - TheMarys. See more

Petra: "Is one of the must-sees in the country! A place full of history that someone must see! One day is not enough to go around." – mine-gr. See more.
Have you been to Jordan and want to share about your experience or are you thinking of going to Jordan and want to know what people thought? Either way, visit our testimonials page to join the conversation!