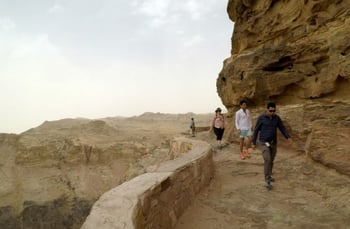 Building Bridges, Uniting Over Shared Experiences in Jordan
"Be willing to take risks. Make connections and collaborate. Above all, be brave, adventurous, celebrate diversity, and trust in shared humanity." - Leon McCarron, AdventureNEXT Near East 2018 Keynote Speaker.

Read More…
---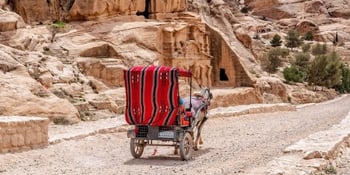 Petra is Otherworldly. Here's How to Tackle an Amman to Petra Day Trip.
Nothing quite prepares you for your first sight of Petra; the ancient, rose-hued, rock-cut capital of the Nabataean people, with its otherworldly sandstone gorge, tombs and temples, feels like a secret portal into an intriguing period of history.

Read More…
---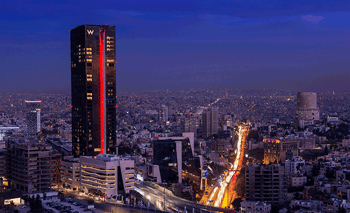 W Hotels Opens First Property in Jordan
The W Amman has opened, the brand's first property in Jordan. Located in the emerging downtown neighborhood of Abdali, the hotel is inspired by the energy of the Middle East that also celebrates local history, culture, and tradition from a contemporary angle.

Read More...
---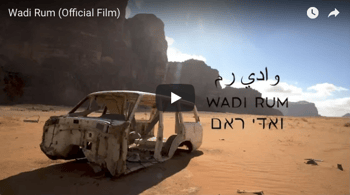 This (short) film features stunning aerial shots of the big walls, amongst the climbers getting to grips with some of the challenges of developing such a vast area.
---
---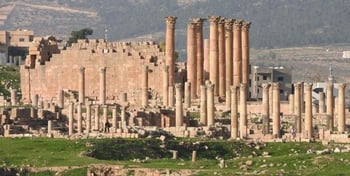 Jerash popularity on the rise as tourists' 'must-see' destination
Jerash is garnering a reputation as a "must see" destination for international visitors to the Kingdom, thanks to collective efforts by stakeholders, according to a tourism expert.
---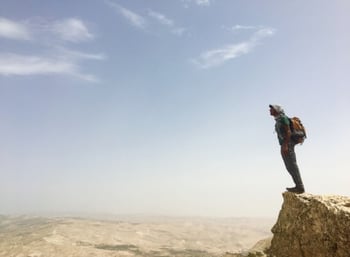 Experience Adventure in Jordan
Jordan offers ways to expand your comfort zone without sacrificing comfort. The wealth of quality accommodations allows you to start small and grow bolder as you discover your inner adventure film star — here are just a few points you can stop at on your next excursion.

Learn More...
---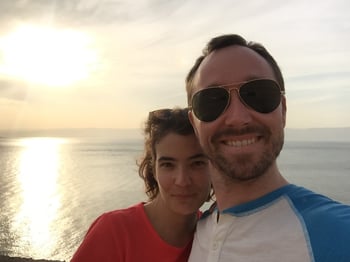 Albert started Backpacking with the Bonds several years ago and along with his wife Carrie, they explore travel in a way that intentionally promotes impactful and sustainable travel. See Albert's post on our blog: The Top 5 Reasons You Should Visit Madaba
Follow us for the Latest on Jordan and More, Including Giveaways!
Start following us today!
Featured Stories from Jordan
Check out the latest news and updates from Jordan on our newly redesigned Jordan in the Press page here!
Included Stories:
A journey through the ancient cities and exotic landscapes of Jordan [Calgary Herald]
Empowering Connections at AdventureNEXT: Near East [Travel Pulse]
Testimonials
TripAdvisor: check out our profile page on TripAdvisor, which will be updated with the latest events, news, travel deals, and content.

Wadi Rum: "Just get used to saying, "Wow." The landscape is surreal, views from the ground or from hiking up on the rocks were fantastic. Definitely worth an overnight to experience the stars and the quiet of the desert night and early morning. A favorite vacation memory, for sure!" - TheMarys. See more

Petra: "Is one of the must-sees in the country! A place full of history that someone must see! One day is not enough to go around." – mine-gr. See more.
Have you been to Jordan and want to share about your experience or are you thinking of going to Jordan and want to know what people thought? Either way, visit our testimonials page to join the conversation!