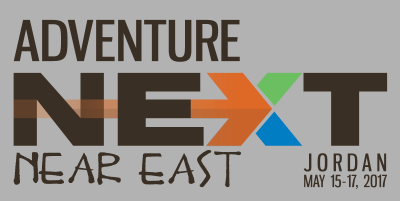 In less than two weeks, adventure tourism professionals will meet along the Dead Sea in Jordan for the 2017 AdventureNEXT Near East Conference. Support from local suppliers and enthusiasm from registered delegates is at an all time high and gives promise for an exciting and groundbreaking event! The conference will host a number of fantastic keynote speakers, including Andrew Evans and Annie Griffiths, as well as a number of delegates, media and buyers. AdventureNEXT, which helps put emerging destinations on the adventure travel map, is the first event of its kind to highlight eco-tourism and adventure travel in the Near East and Jordan Tourism Board North America is thrilled to attend. "A big thank you to the ATTA team, everyone attending and everyone who has worked so hard behind the scenes to make this one-of-a-kind conference happen"!
For those of you who cannot attend the AdventureNEXT Near East Conference, follow JTBNA on Facebook, Instagram, Twitter and with #AdventureIsJordan and #ANEXTNearEast.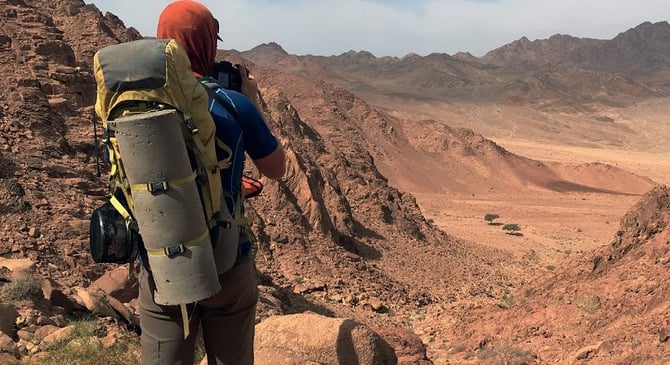 JTB's Vision for the Future of Adventure Tourism in Jordan
The Jordan Tourism Board strives to take the lead in sustainable tourism development not only because it is the source of many citizens' livelihoods, but also because it creates a sense of belonging and involvement for all communities involved across the country.
JTBNA is constantly adapting to the changes in the travel industry and the modern traveler's needs. "Adventure tourism is a budding segment in the tourism sector all over the world, especially in Jordan. Various adventure milestones were achieved recently turning Jordan into a world-class adventure hub", said JTBNA, citing projects such as the Jordan Trail as well as the development of canyon sites for adventures and partnership with Tourism Cares.
AdventureNEXT promises to provide adventure tourism globally by creating a network of media for adventure writers, bloggers, photographers and editors who will be sharing the latest adventure trends, destinations and stories coming from Jordan and the world.
Dr. Abed Al Razzaq Arabiyat , Managing Director of the Jordan Tourism Board, expressed his enthusiasm towards hosting such an event in Jordan "Jordan Tourism Board North America (JTBNA) has spearheaded the efforts with ATTA to secure Jordan as the host for ANNE 2017, we are confident that we will be able to showcase an exhilarating adventure product".

Adventure is Jordan
The timing of the AdventureNEXT Near East Conference coincides with the completion of the Jordan Trail, a 600km hiking trail that begins in Um Qais and ends at the Red Sea in Aqaba. The trail passes through 52 local villages and communities, each telling a different piece of Jordan's rich history and exciting future to hikers.
Minister of Tourism Lina Annab, who joined the group for a day on Jordan trail, said holding the event in Jordan will provide a platform for new ideas as well as development opportunities in the adventure field. The Kingdom is an ideal meeting place for adventure tourism service providers — from tour operators to accommodation suppliers and others. She added, "Jordan has a diverse landscape and social fabric which blends antiquity and modernity. You can walk through ancient Roman ruins in Amman, Ajloun, Jerash, and Um Qais, or go scuba diving in Aqaba. Our eco and adventure scene is really diverse".
Want to know more about the Jordan Trail? Check out Andrew Walks Jordan, which follows Andrew Evans on his 40-day, 600km hike. JTBNA and Intrepid are also giving away a FREE trip to Jordan for two. Sign up for your chance to win the trip of a lifetime!
The Jordan Trail is just one of many opportunities for adventure in Jordan. If you're interested in learning more about adventure travel and tourism in Jordan, we encourage you to download A Guide to Fun and Adventure in Jordan.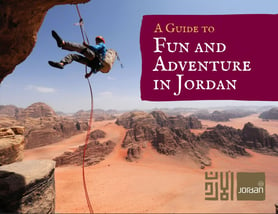 ---
Interested in learning more about ATTA, AdventureNEXT, the Jordan Trail and adventure travel in Jordan? Check out the awesome resources below:
Why Jordan Needs - and Deserves Adventure Industry Attention
USAID-Backed Jordan Trail Leads Beyond Petra
Regional Support at AdventureNEXT Near East Underscores Enthusiasm, Motivation to Propel Industry Forward
Jordan to Host First Ever Regional Adventure Travel Trade Conference
Queen Joins Participants of Thru-Hike 2017 in Dana Village Visit