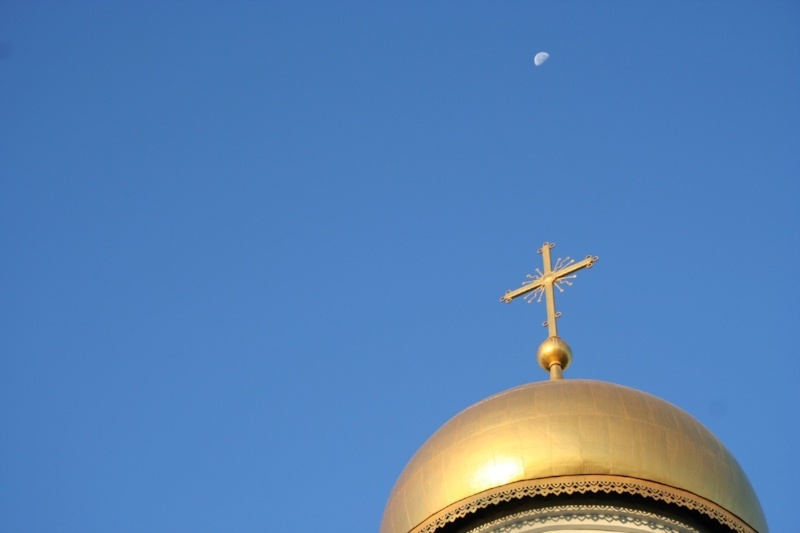 Jordan's unique location in the heart of the biblical Middle East means that it's possible to stumble across incredible holy sites at any moment. You may already know that Jordan is home to famous places such as the Baptism Site where Jesus Christ is believed to have been baptized, but there are also many less-known religiously significant locations that are worth visiting.
Read on to discover some incredible holy places that you might otherwise miss.
1. In the north, go on a peaceful hike to Tell Mar Elias.
While the Baptism Site is extremely popular among many people, less often visited is Tell Mar Elias where the prophet Elijah is said to have ascended to Heaven in a chariot of fire.
Entry is free, and the site can be reached by hiking through the lush green countryside of Ajloun, in the north. It is slightly hidden, but once you reach it, you'll find that it's well worth the effort. The ruins of a church dedicated to Elijah can be found here, including an underground crypt. From Tell Mar Elias, you'll have beautiful views of the surrounding green hills and valleys.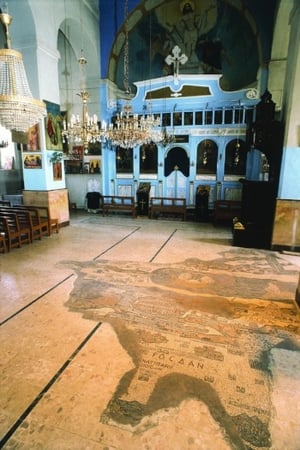 2. The colorful mosaics in Madaba will astound you.
Barely 20 miles south of Jordan's capital, Amman is the ancient city of Madaba. Although it has been mentioned numerous times in the Bible, this town is best known for its stunning Byzantine mosaics.
The most popular site in the city is the church of St. George, which houses a 6th century mosaic map of the Jordan-Palestine region. The archaeological museum is also worth a visit. Madaba also has some local handicrafts and art, which can make beautiful and unique souvenirs.
3. Wander through the archaeological wonders of Umm al-Rasas.
After you've explored Madaba, head on over to the ruins of Umm al-Rasas located nearby.
A recently-designated World Heritage Site, Umm al-Rasas is known primarily for its detailed mosaics and the ruins of Byzantine churches.
It was a Moabite town in biblical times: The prophet Jeremiah refers to it as Mephaath. Umm al-Rasas is easily accessible from Madaba, and tickets can be bought on site.
4. Discover the amazing hot springs that have little-known biblical significance.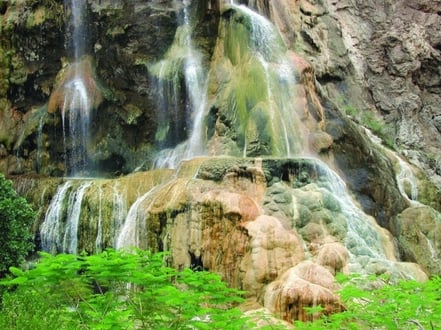 The beautiful mineral hot springs and waterfalls of Hammamat Ma'in are located near the Dead Sea. Herod the Great is believed to have bathed at the Ma'in hot springs, known then as Belemounta. Since then, people have enjoyed these baths for centuries. You can enjoy them as well: There is a luxury resort with a spa located here!
5. In Jerash, you can find beautiful Byzantine churches.
North of Amman and easily accessible by bus or taxi is the ancient city of Jerash. It is amazingly well-preserved, and it's possible to spend days exploring its incredible architecture and history.
One of the most religiously relevant sites, however, is the huge Byzantine church known as the Cathedral. Behind the Cathedral are smaller churches that also shouldn't be missed. The Church of St. Cosmos and St. Damian boasts intricate floor mosaics, as does the Church of St. John the Baptist.
The ancient biblical sites, Byzantine churches, and incredible mosaics in Jordan make it the perfect destination for faith-based travel. As you travel throughout the country, you'll see the rich history of Christianity everywhere you turn.
---
Jordan's depth of biblical history combined with the unspoiled nature of the holy sites and the variety of religious experiences available throughout the country, are also great reasons to organize a pilgrimage for your community. Learn more about how you can plan a pilgrimage to Holy Jordan for your church group!