The beautiful country of Jordan has been getting a lot of great press lately from the release of The Martian, the new Ridley Scott movie, filmed in the cinematic red sands of Jordan.
With Jordan in the spotlight, we thought that now would a great time to announce three of our newest Jordan Ambassadors! These awesome bloggers have joined us through our recent summer campaign Bestway2Jordan, and have completely knocked our socks sandals off!

With the collaboration of The Jordan Tourism Board North America, we set out to find three bloggers who could demonstrate their genuine lust for travel, their desire to visit Jordan, and how conversational they could be in sharing their experiences with the world!

We are very pleased to introduce you to Valerie. She's a twenty something, zesty lady, who has her marketing hat on 24-7. That means she's got a real interest in shining a light on Jordan in all it's splendor. Valerie has been highly influential in the travel blogging industry, simply because she loves to share her wanderlust with the world. You can follow Valerie's travels as she explores the cinematic allure of Jordan on our tour - Jordan: A Cinematic and Cultural Destination.


For all of the adventure seekers, who trek or… cycle if you prefer, our worldly terrain, this is for you! Meet Joe, he is an author, writer, and filmmaker who has worked for a variety of local and national publications, including Matador Network, Yahoo! Travel, National Geographic and BBC Travel.

Joe's favorite means of travel? Cycling! He says, "It (cycling) gives you the opportunity to not only see the city, but to traverse the countryside with the fresh air and smells swirling into your nostrils, permanently cementing that moment into your memory."

Joe is very excited to share all of his adventures on our upcoming tour - Biking Adventure in Jordan.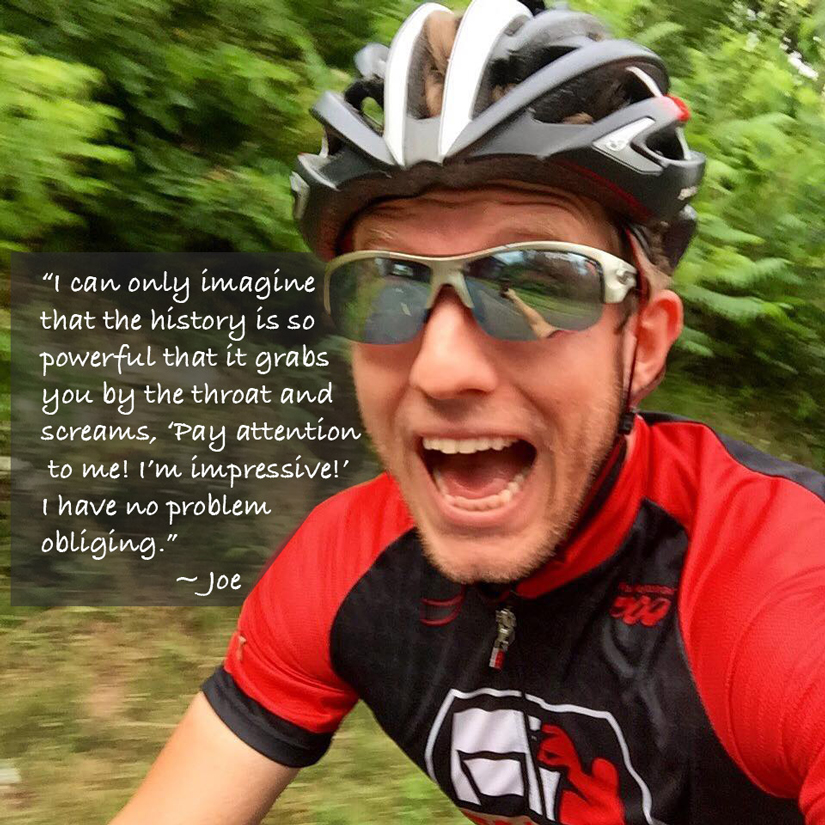 There are many pleasures in life of which we can not deny, sunrises, sand, the sea... and FOOD.

Our next Ambassador really captured our imaginations when she told us why she'd like to travel to Jordan. Meet the lovely Lauren from Toronto. Apart from all of the awe-inspiring landmarks in Jordan, there is yet another Jordanian delight that Lauren will be sharing with the world, and that is A Culinary Journey Through Jordan!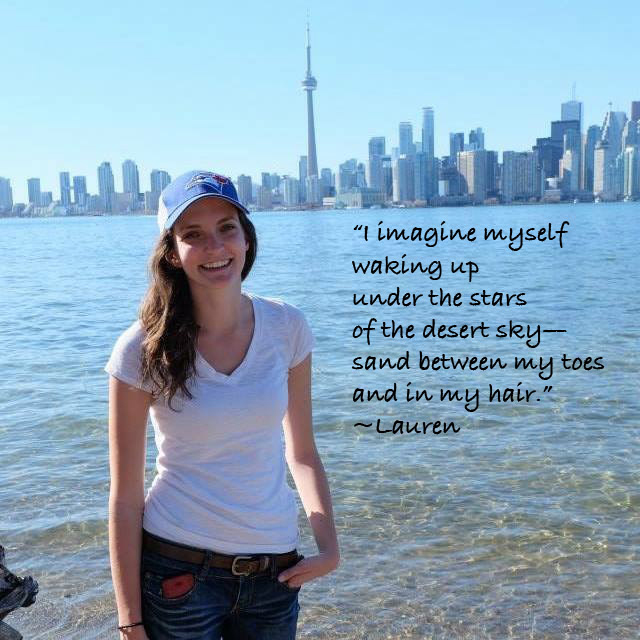 Imagination and creativity must run through these three bloggers veins! Are we right?!

Although we had many bloggers submit stories for our Bestway2Jordan assignment (the competition was strong), we finally decided that Valerie, Joe, and Lauren were the best ambassadors we could really ask for! We really look forward to sharing their stories and adventures with you!
This article originally appeared on Bestway.com.