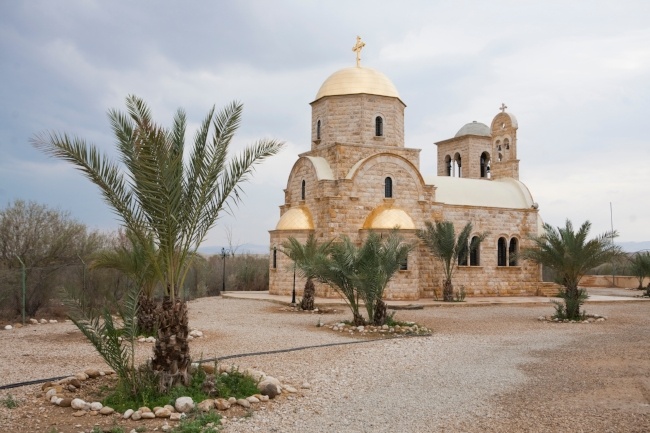 All of the Abrahamic religions have significant roots in Jordan. Whether you wish to travel to ancient holy places mentioned in the Old Testament, trace the steps of Jesus and his disciples, or visit the sites of miracles, you have an array of options.
In Jordan, you have the opportunity to undertake a meaningful pilgrimage that will help you deepen your spirituality and learn more about your faith.
Old Testament wonders in Jordan
For those travelers wishing to explore Old Testament places and monuments, there are more of these in Jordan than you might expect. It is especially fascinating to recognize that many of the wonders located in Jordan possess a Biblical as well as a historical significance. For example, many visitors may be surprised to learn that the ancient city of Petra, renowned for its architectural and historical value, is mentioned in the Bible as Sela, a city located in the land of the Edomites. Moses's brother, Aaron, was buried in Petra as well.
If you begin your religious journey in Amman, you will find many Biblical places within an easy day trip of the capital. The tomb of Job is located in the nearby town of Al-Salt, and Lot's cave can be found next to the Dead Sea. Even travellers well-versed in Biblical history may be unaware of the presence of these religious destinations in Jordan.
Although Bethany beyond the Jordan is best known as the site of Jesus's baptism, it is also significant in that it was the place from which Elijah ascended to Heaven in a chariot of fire. This site is of utmost importance in any pilgrimage. Mount Nebo, the place from which Moses is said to have viewed the Holy Land before his death, is another holy place that you can't miss.
Jesus's holy path and unexpected miracles in the land of Jordan
For Christian travellers, the place of most religious significance will almost certainly be Bethany beyond the Jordan, where Jesus was baptized in the River Jordan by John the Baptist.
In Umm Qais, located in northwestern Jordan and known in that time as Gadara, Jesus is said to have cast out the Devil from two men into a herd of pigs. On your way to Umm Qais, be sure to stop by the cave of Anjara, in which Jesus, Mary, and his disciples once stayed during their journey.
In Anjara, you can also visit the shrine to Our Lady of the Mount, where a statue of Mary became well-known among Catholics after reportedly weeping tears of blood.
It is also worth visiting the ruins of Mukawir, the castle of the infamous King Herod who was responsible for the beheading of John the Baptist. Afterwards, end your pilgrimage at Hammamat Ma'in, the natural hot springs nearby that people have enjoyed since Biblical times. You can relax by the beautiful waterfalls there or visit the luxury spa resort.
The benefits of a pilgrimage in Jordan
Some travelers may eschew the idea of a structured pilgrimage, preferring to keep their travel plans more spontaneous or relaxed. However, if you have always wanted to discover the history of your religion, a pilgrimage can be beneficial in that it allows you to see as many places as possible in an organized way, thereby preventing wasted time and travel-related stress.
Furthermore, it is clear that embarking on a pilgrimage allows you to tailor your trip in a way that is both intellectually enriching and spiritually fulfilling.
---
If you're interested in learning more about the holy sites in Jordan and if you want to get the most out of your trip, we hope you'll download our Guide to Religion and Faith in Jordan. This guide will cover a variety of holy sites, their religious significance, and how to best access them!