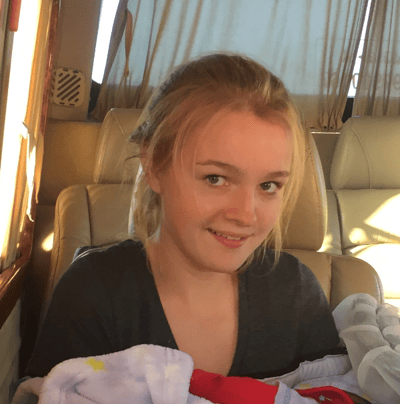 Today was my first official day in Jordan, and my first day in another country. I must say it was so amazing and there is no where else I'd rather be. We started off with a lovely breakfast at our hotel, where I had toast and hummus for breakfast which is something totally new and different for me. (Aka I normally have cereal and milk in a bowl on a good day). We followed that by riding in a luxury van that took us to the king Abdullah Mosque, which was right a cross the street from a Catholic Church.

This was extremely special to me because it truly emphasizes the love Jordanians have for all, no matter what religion or race, and they can worship in harmony.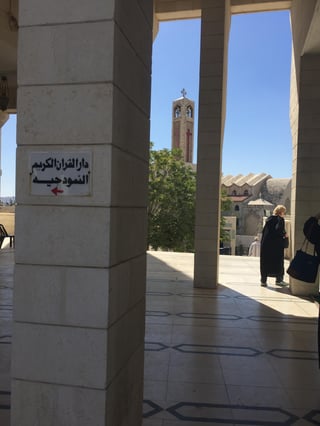 We then visited the Amman Citadel, which is home to a lot of ancient roman, and Neolithic artifacts found right in Jordan. Not only were the ancient treasure wonderful, but the view from the hilltop showed you all of Amman and throughout the whole day that image stuck in my mind.
One of the coolest part of the day was going downtown, and seeing the true culture and people of the city, Amman. Out your guide knew so many people which was very interesting to witness and every single person was friendly with a huge smile on their face. We had the most amazing lunch of pita bread with hummus falafel , etc. which is all part of a meal
called Mezza.
By far he most exciting part if the day was going to the football stadium to watch Jordan host the U17 FIFA Women's World Cup. Today we got to see Mexico versus New Zealand (Mexico won 5-0), then saw the lovely opening ceremony that brought the whole stadium together, and ended off the day watching Jordan versus Spain (Spain also won 5-0). Although some things were very different from America, the energy each and everyone had for their country and their sport, is something I believe is shared world wide Because of the positive atmosphere I truly felt like a Jordanian while watching those games, something one can only experience by coming here.
-- Tori
---
Follow more of Tori's Jordan Journey during
the U-17 FIFA Women Women's World Cup!