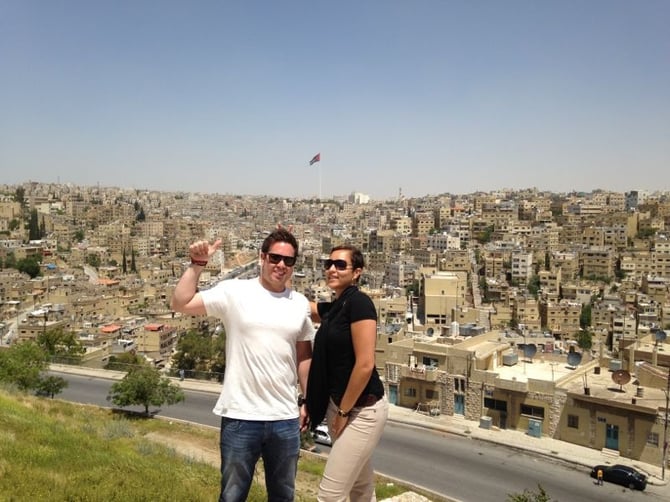 On October 28th two members of our team, Deputy Director Janine Jervis and our head of Cooperative Marketing and Social Media Samer Abu-Taleb, will be jetting off to Ft. Lauderdale, Florida to take part in TBEX '15 North America, an event that brings together travel bloggers, writers, new media content creators, and social media savvy travel industry experts from around the world. We are excited to return as Silver Sponsors for the fourth year in a row and to not only see some familiar faces but meet many new ones as well. This will be a great chance for us to get to share with everyone what so many bloggers have already discovered; the world-class hospitality of Jordanian people and everything from the world wonder of Petra to luxurious natural spas at the dead sea to adventure in the famous desert of Wadi Rum, mouthwatering cuisine and so much more! Whether your niche is culinary, family, adventure, faith, eco or luxury travel - Jordan has it all.
Already been to Jordan? If you have already experienced the wonders of Jordan first-hand, consider writing for us as a guest blogger by submitting your information here.
Discover Jordan: For all of you travel bloggers and writers who have not yet had the chance to explore Jordan, don't wait any longer! Check out the Media/Press Trip opportunities JTBNA offers by clicking here.
Want to learn more? Take a look at our new blog to find out more about Jordan and keep up to date on the latest news and events.
To those of you also taking part in TBEX '15 North America, be sure to find us at Table 28! We can't wait to experience this great event with all of you.
Find us on Twitter: Janine / Samer / JTBNA
Search these hashtags to check out posts by fellow bloggers: