Each year, the food industry in Jordan's capital city of Amman continues to expand, bringing various cuisines, unique concepts, and new places to the heart of the kingdom.
Recently, Amman has witnessed the opening of incredible fine dining places with beautiful settings and upscale food items from around the world. For those who enjoy a luxury foodie experience with a vibrant ambience, Amman's newest spots are definitely worth trying.
Here are our favorite new fine dining spots.
1. Roberto's Amman
Located on the 20th floor of the newly opened Ritz Carlton Hotel in Amman's fifth circle neighborhood, Roberto's Amman offers 360 skyline views of the capital with contemporary Italian dishes, including a large selection of delicious pastas and seafood items. Their wild forest and portobello mushroom risotto with shaved black truffle is a must-try!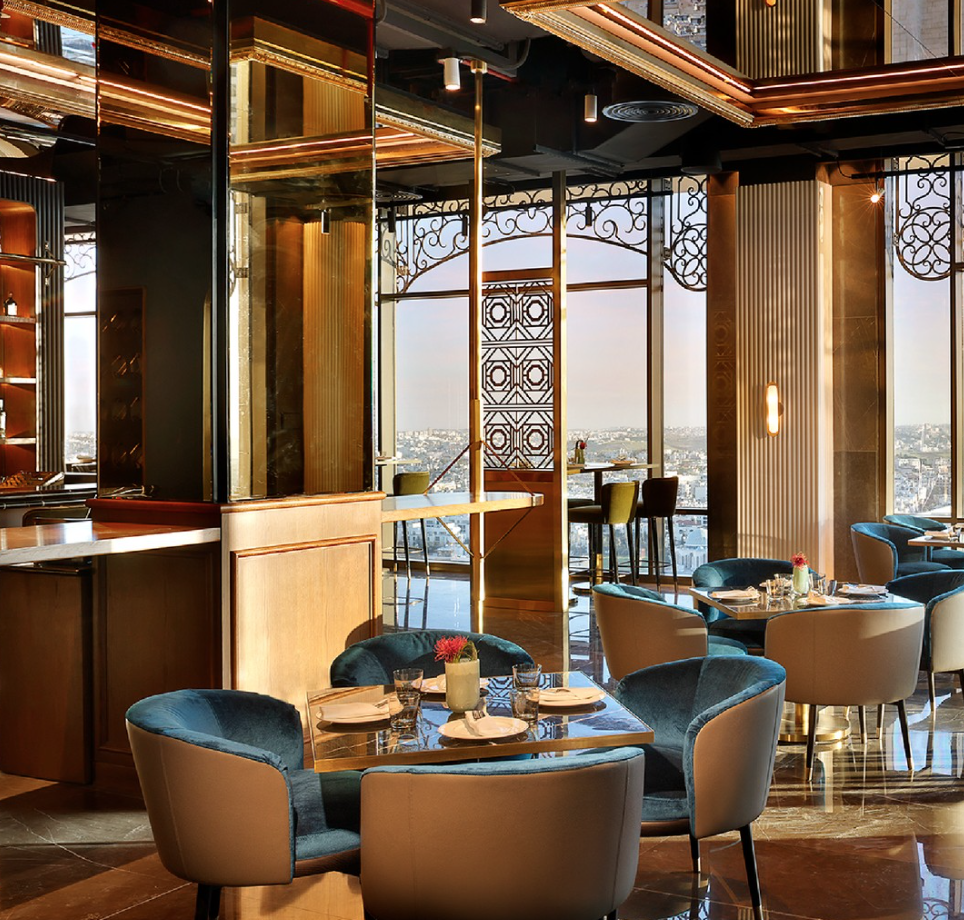 (Photo credit: Roberto's Amman Instagram)
"Top Chef Middle East 2019" winner, Jordanian chef Ali Ghzawi has opened a "multi-concept F&B project," Alee in one of Amman's oldest neighborhoods, Jabal Amman. The restaurant offers panoramic views of the capital including the famous Amman Citadel that is home to ancient Roman ruins. The restaurant offers an upscale dining experience with a menu that focuses on modern Middle Eastern gastronomy. Each dish is immensely colorful with an array of different seasonings and flavors. The fried and locally sourced cheese dish that is beautifully topped with a honey and mint sauce is delicious. The space also includes a culinary creative center that holds cooking demonstrations and teaches culinary arts.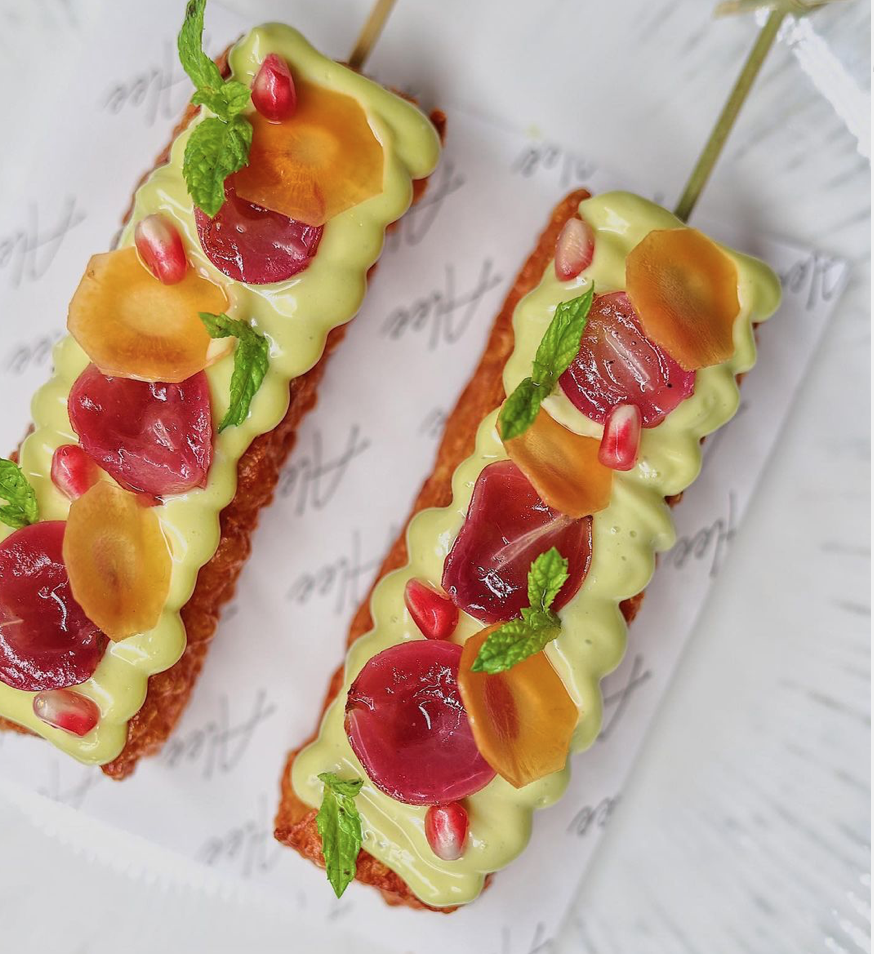 (Photo credit: Alee Instagram)
A chic and modern all-day Parisian brasserie in the heart of Amman's renowned pedestrian area, Swefieh Village is the perfect spot to indulge in mouthwatering brunch items, including French toast and Belgian waffles. Also open for lunch and dinner, guests can enjoy a walk around Swefieh Village before dinning at Brasserie Julie. Their juicy, raclette hamburger and classic ribeye steak frites are certainly worth trying.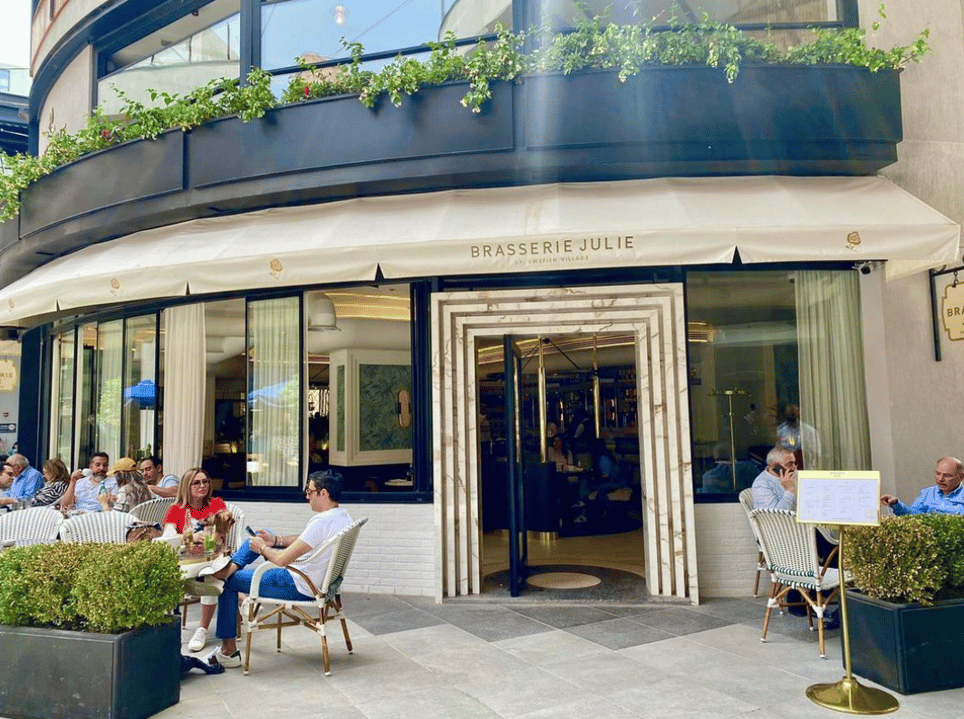 (Photo credit: Brasserie Julie Instagram)