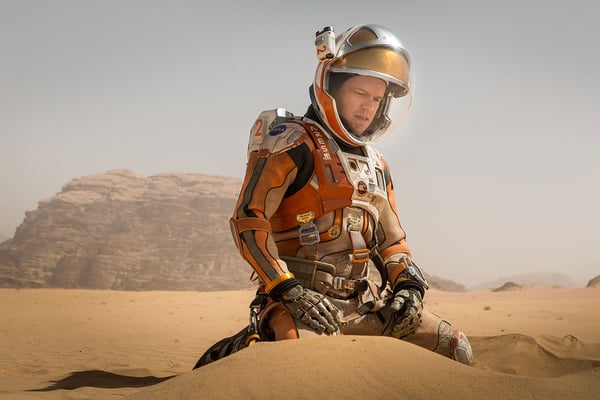 What's it like to walk on Mars?
No one knows for sure, but Matt Damon got as close to the experience as he could on Earth, starring in the upcoming film The Martian (opens October 2). When director Ridley Scott was deciding on a location to shoot the Red Planet scenes, he cast his sights on Jordan.
It's not the first film to use Jordan as a Martian set; Red Planet and Last Days on Mars were also filmed there. The Wadi Rum — sometimes referred to as the Valley of the Moon — is a valley located amidst the sandstone and granite of southern Jordan. The rocks' reddish tint and sparse vegetation of the area make it an ideal filming location for extraterrestrial storylines.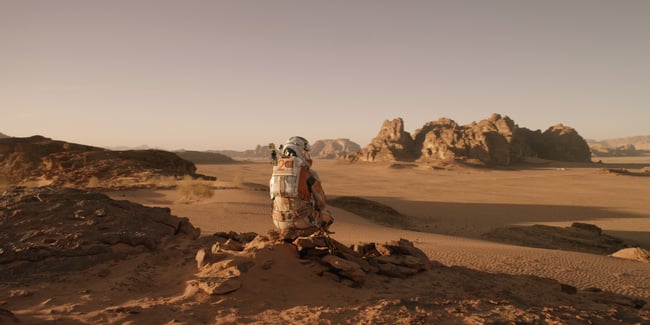 In fact, Jordan's diverse landscape and rich history have made it a popular filming location for more than outer space adventures. Notably, Lawrence of Arabia (1962), Indiana Jones and the Last Crusade (1989), and Transformers: Revenge of the Fallen (2008) all feature scenes filmed in Jordan.
But these aren't the only ones. Seven feature-length narrative movies shot in Jordan, including The Martian, will take part in the 40th Toronto International Film Festival:
The festival runs from September 10th to the 20th and will showcase a total of 256 features from 71 countries. These films were picked from more than 5,600 submissions from around the world, and this year marks the first time that this many features filmed in Jordan will be shown at an international festival in the same year. With Jordan's increasing popularity as a filming location in the last several years, this may be an upward trend!
To view more photos of Jordan's varied and beautiful landscape and learn more about its historic and cultural sites, follow the link below.