Experience the beauty and history of the kingdom via the Jordan Trail.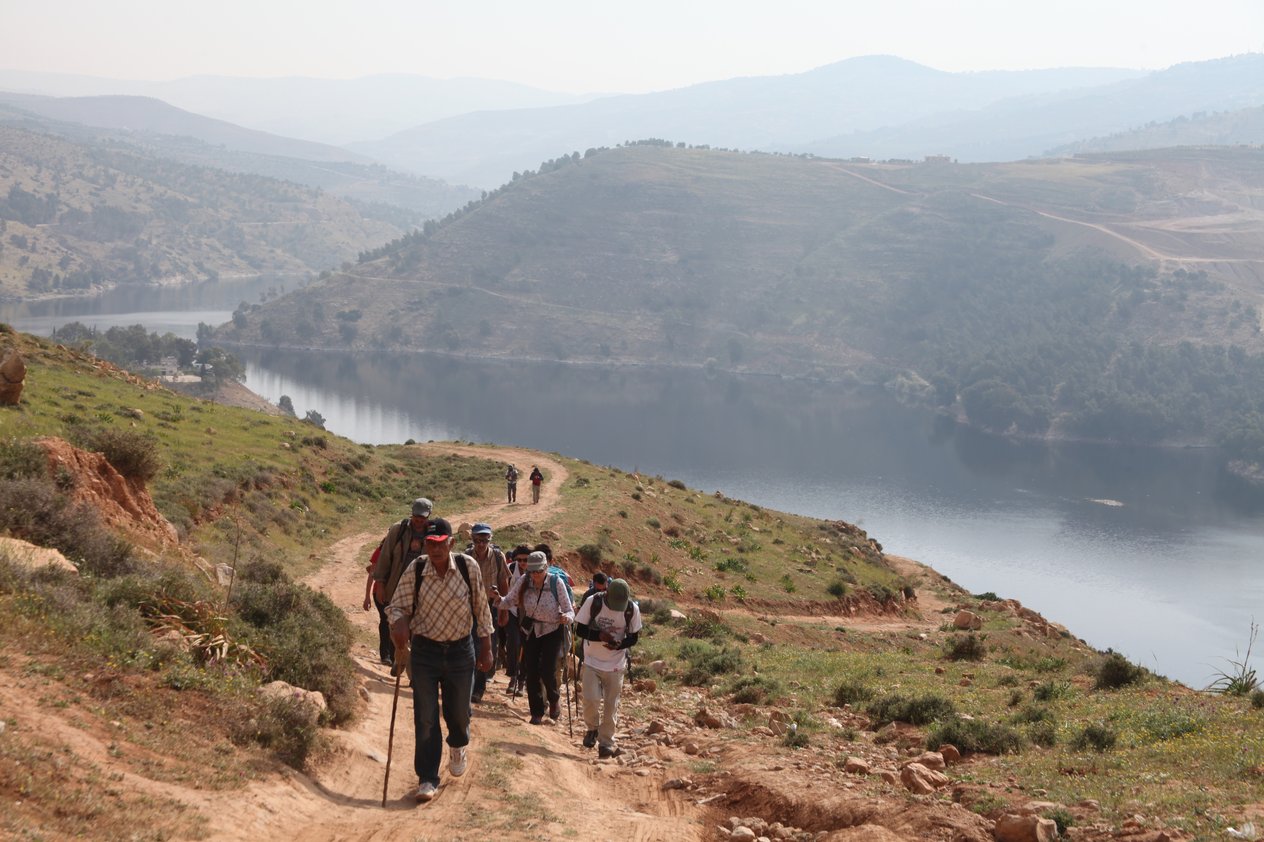 Imagine walking through a rugged landscape that lies at the cultural crossroads of Roman emperors, Nabatean kings, and Christian crusaders. It's a place where surprising oases of natural biodiversity emerge from the desert and Bedouin hospitality awaits at the end of each day. At night, you'll sleep in lodges or tents, beneath a wide-open sky of shining stars. It's not a dream; it's Jordan.
This desert kingdom is home to one of the world's premier point-to-point hiking trails, a journey that showcases the country's rich desert culture, wilderness, and ancient history. Known as The Jordan Trail, this long-distance hiking route traverses the diverse landscapes and vistas of the country, and is as much a physical test as it is a journey through history.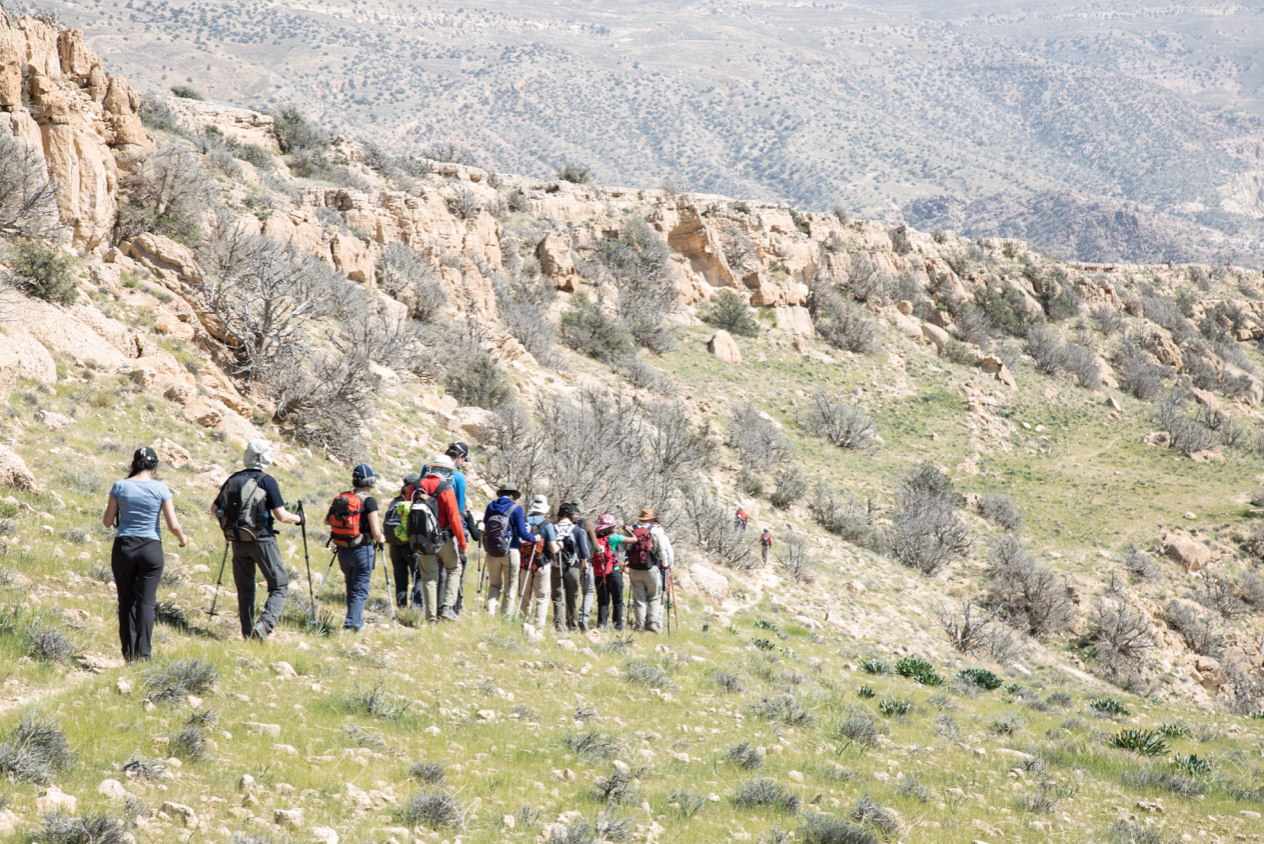 Hikers will be immersed in a culture unlike anywhere else on earth, from the Byzantine monastery at Tel Mar Elias, the traditional birthplace of the prophet Elijah, to the UNESCO World Heritage Site of Petra, an ancient city carved from rose-colored rock at the crucible of trade between Arabia, Egypt and Syria-Phoenicia. The trail is also a journey of contrasting landscapes: it begins in the rolling wooded hills of Umm Qais, a town in the country's north full of Roman ruins, before traveling through the rugged wadis and cliffs overlooking the Jordan Rift Valley, and the dramatic sands and towering mountains in Jordan's stunning Wadi Rum desert. Eventually, the journey ends at the historic port city of Aqaba in the south and the crystalline waters of the Red Sea.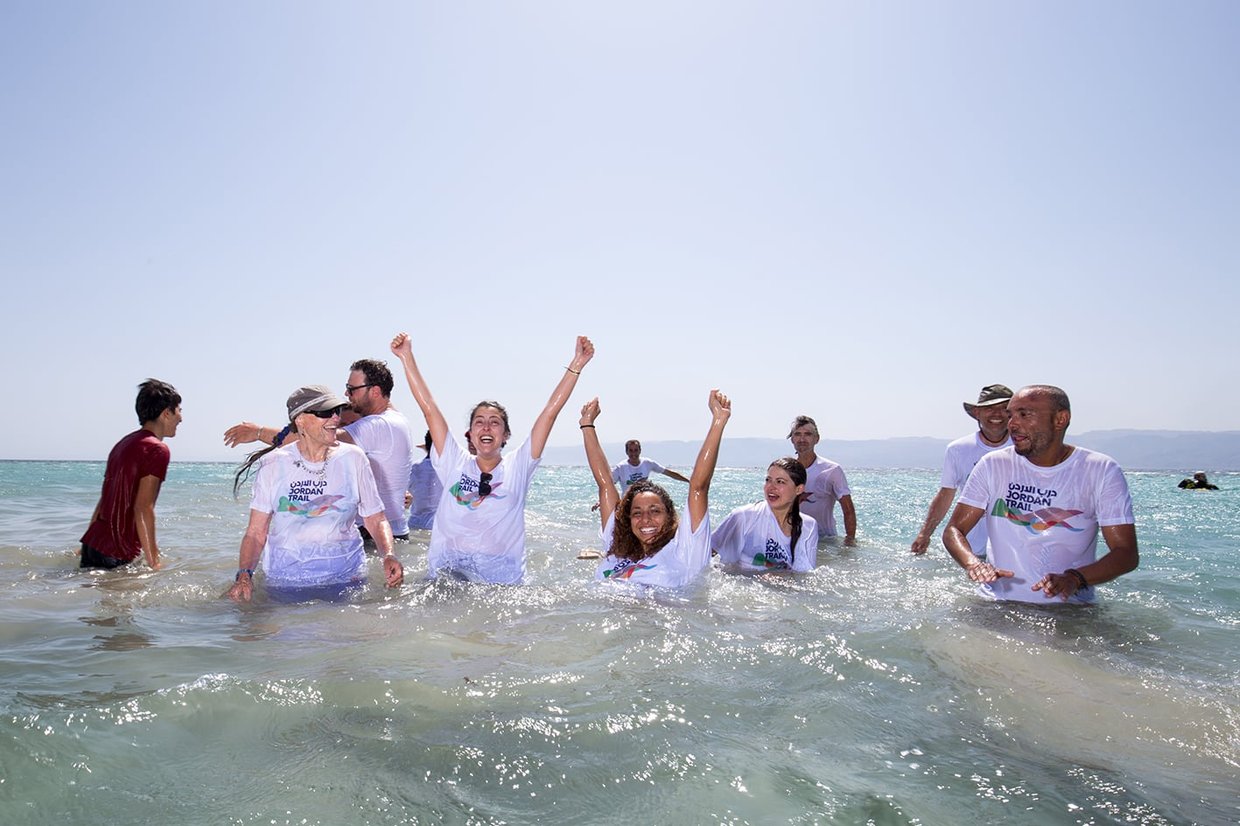 March 2022 marks the 5th annual Jordan Trail thru-hike, when the truly adventurous can tackle the entire 675 km route over 40 days. These intrepid trekkers will travel through diverse landscapes, from forests to desert canyons and mountains, world class historical sites, and more than 75 communities, among them bustling Bedouin villages full of character and color.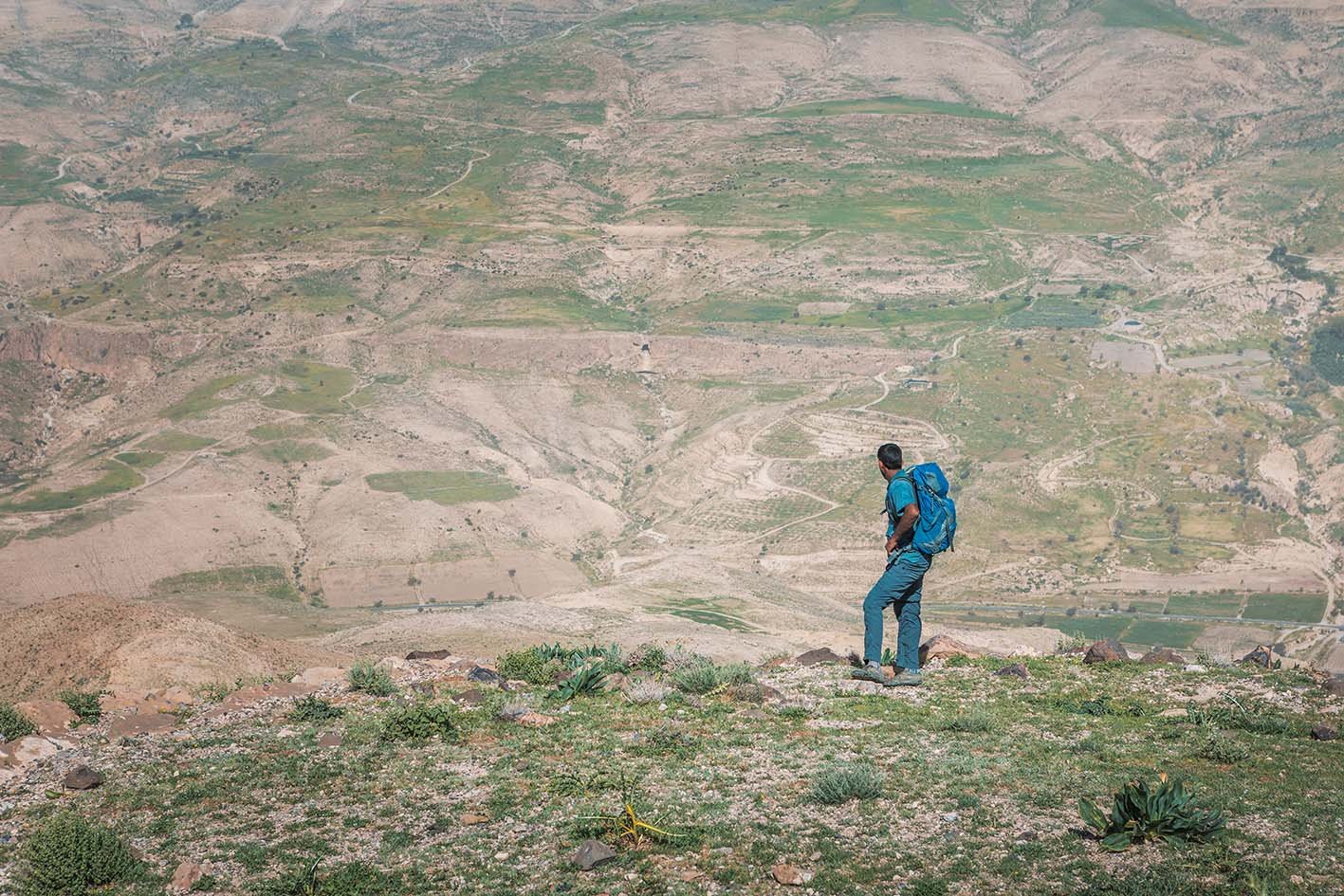 Experiencing Jordan by foot is a tradition as old as the country's fascinating history. Jordan was the center of the King's Highway, a historic trade route stretching from Egypt to Aqaba, and then north to Damascus, Syria. Today, this tradition continues with a unique trail filled with immense culture, history, and nature.