During a trip to Jordan, Hollywood actress Salma Hayek visited the kingdom's coastal city of Aqaba where she helped clean the sea's coral reefs.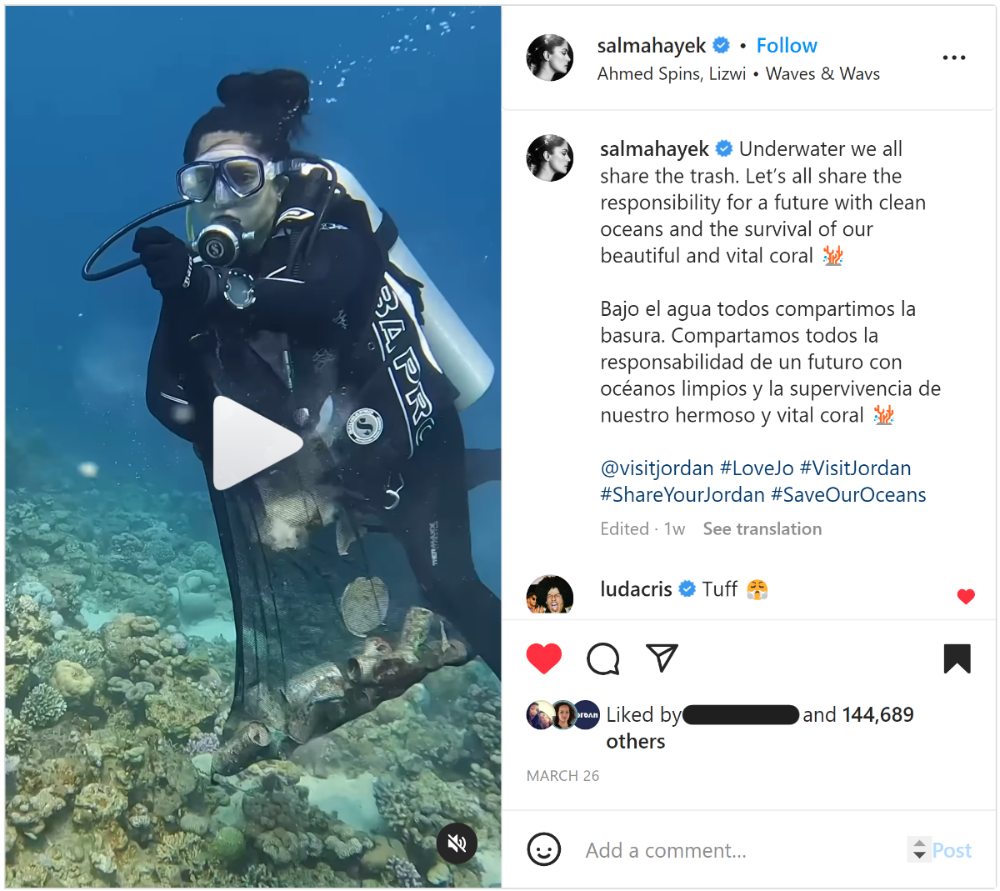 (Photo credit: @salmahayek Instagram account)
Salma embarked on a diving experience in Aqaba's Red Sea, which is renowned for its beautiful corals and unique dive sites, such as an old shipwreck, sunken tanks, and a Japanese garden dive site. The sea, however, is also polluted with common trash and plastic, which Salma helped clean up, encouraging others to join her in protecting the oceans. Salma posted a video of her dive in Aqaba on her Instagram account with the caption, "Underwater we all share the trash. Let's all share the responsibility for a future with clean oceans and the survival of our beautiful and vital coral."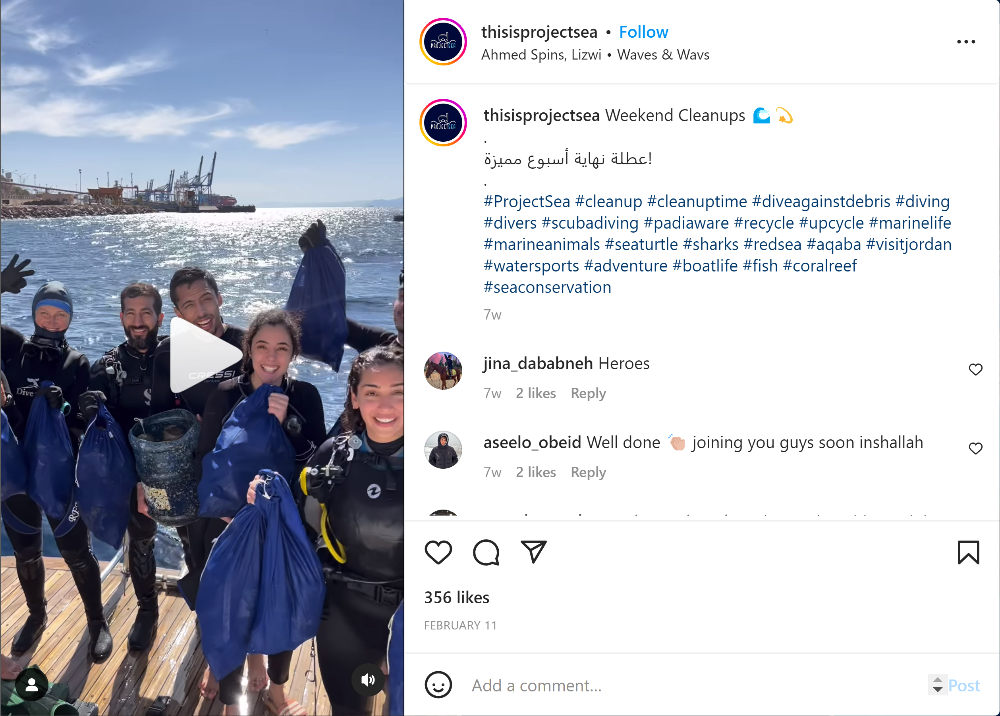 (Photo credit: @thisisprojectsea Instagram account)
In Jordan, many local initiatives work tirelessly to help clean up the waters in the Gulf of Aqaba. For example, Project Sea is a Jordanian initiative dedicated to extending their "passion for scuba diving towards cleaning seas and preserving marine life." They also work with schools to help educate students on the importance of caring and protecting for the environment, especially the dangers of plastic pollution in oceans and seas.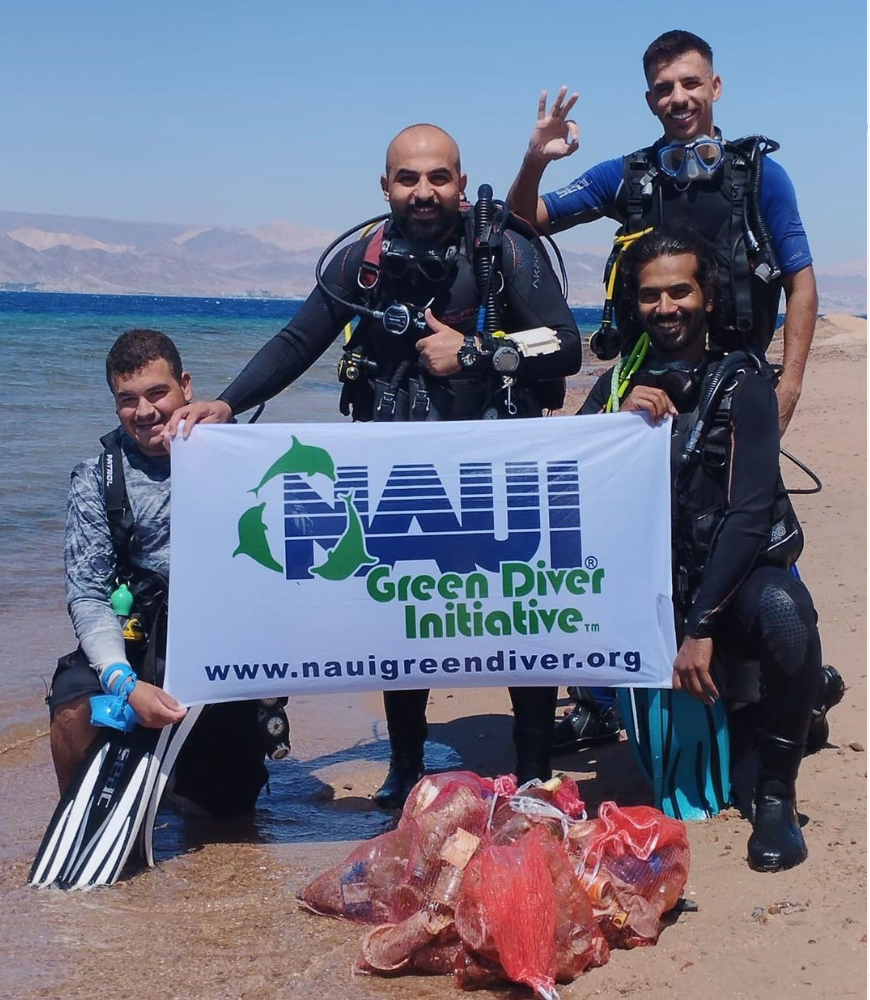 (Photo credit: Naui Jordan Instagram account)
Additionally, local dive centers, including Naui-Jordan and Coral Garden Diving Center organize underwater clean-ups and cleanup diving experiences in Aqaba for anyone who may be interested in partaking in the initiative. Camel Dive Center is another local dive center that arranges similar clean-ups.
The efforts of these dive centers coupled with greater awareness about the dangers of sea and ocean pollution will hopefully help protect the earth's beautiful bodies of water.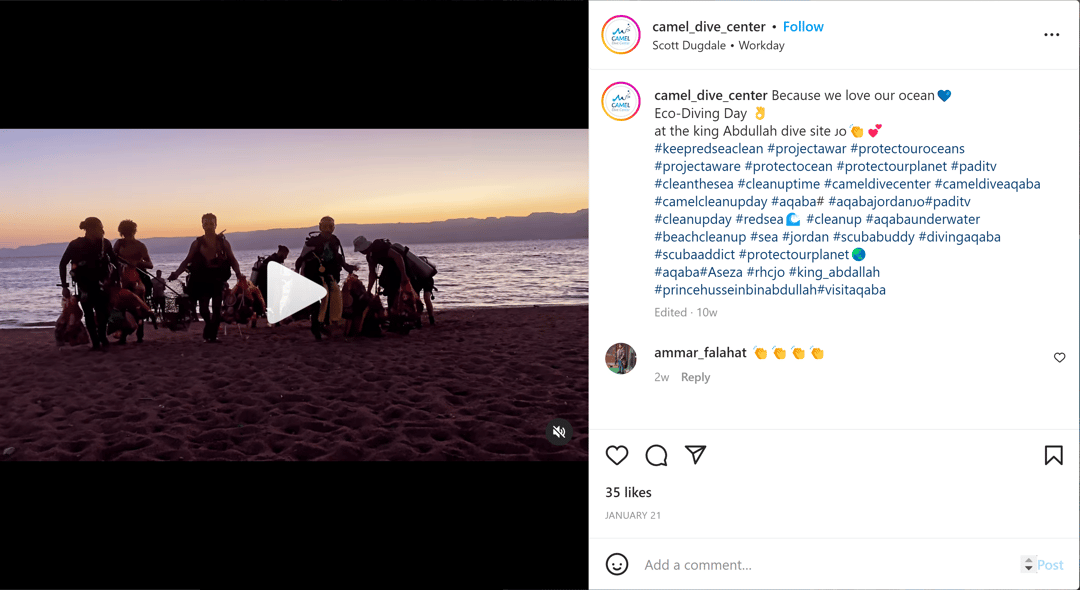 (Photo credit: @camel_dive_center Instagram account)