From community run guesthouses to luxury desert retreats, you can experience a whole different world in Jordan.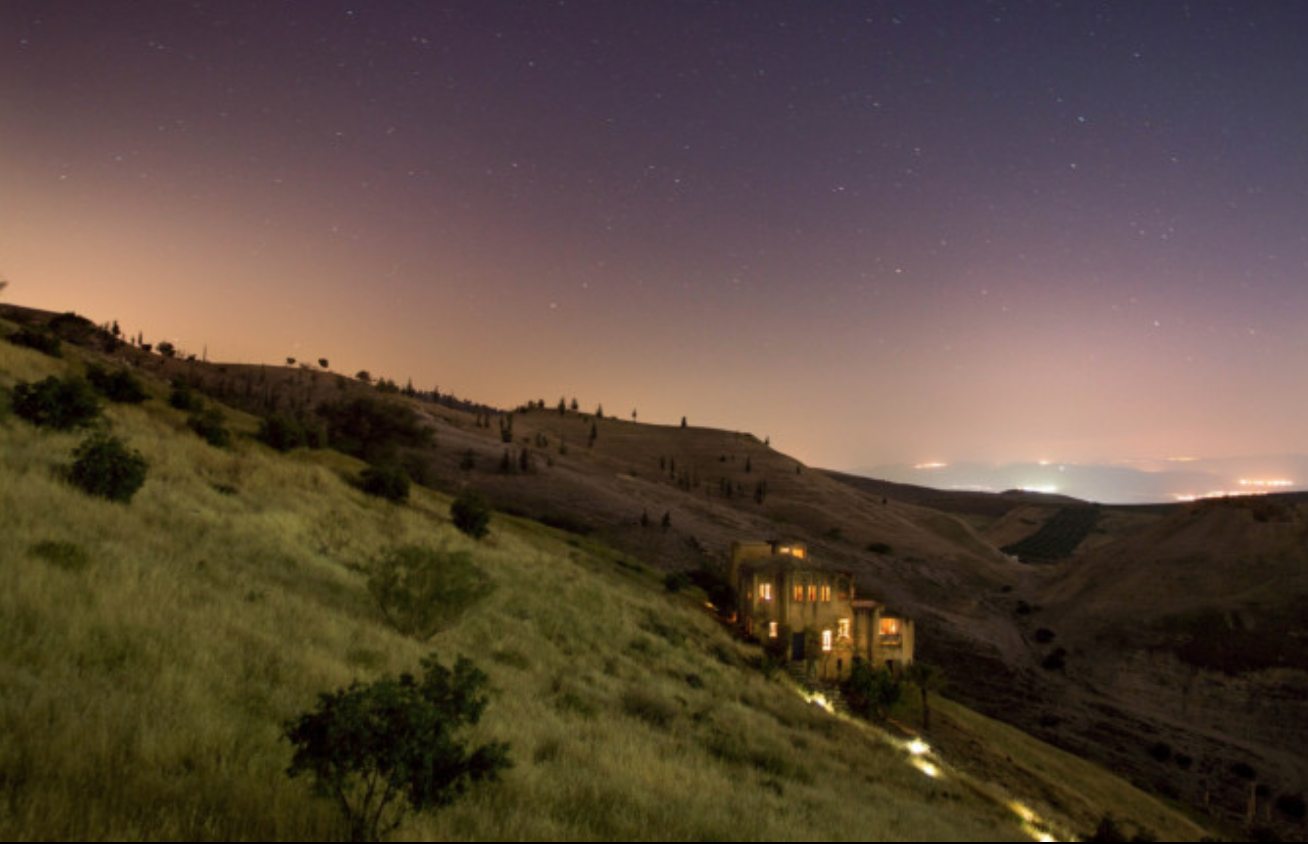 Jordan's boutique hotels and lodges are as unique as the landscape and people of this enchanting desert kingdom sitting at the cultural crossroads of Arabia. From intimate community-run guesthouses to luxury desert retreats fit for kings and queens, there is something for all tastes and travelers.
Beit Al Fannan, meaning the artist's house, in Jordan's northern city of Pella is an intimate countryside guesthouse that sits on top of a remote hill and provides visitors with an opportunity to escape the city life and immerse themselves in nature and serenity.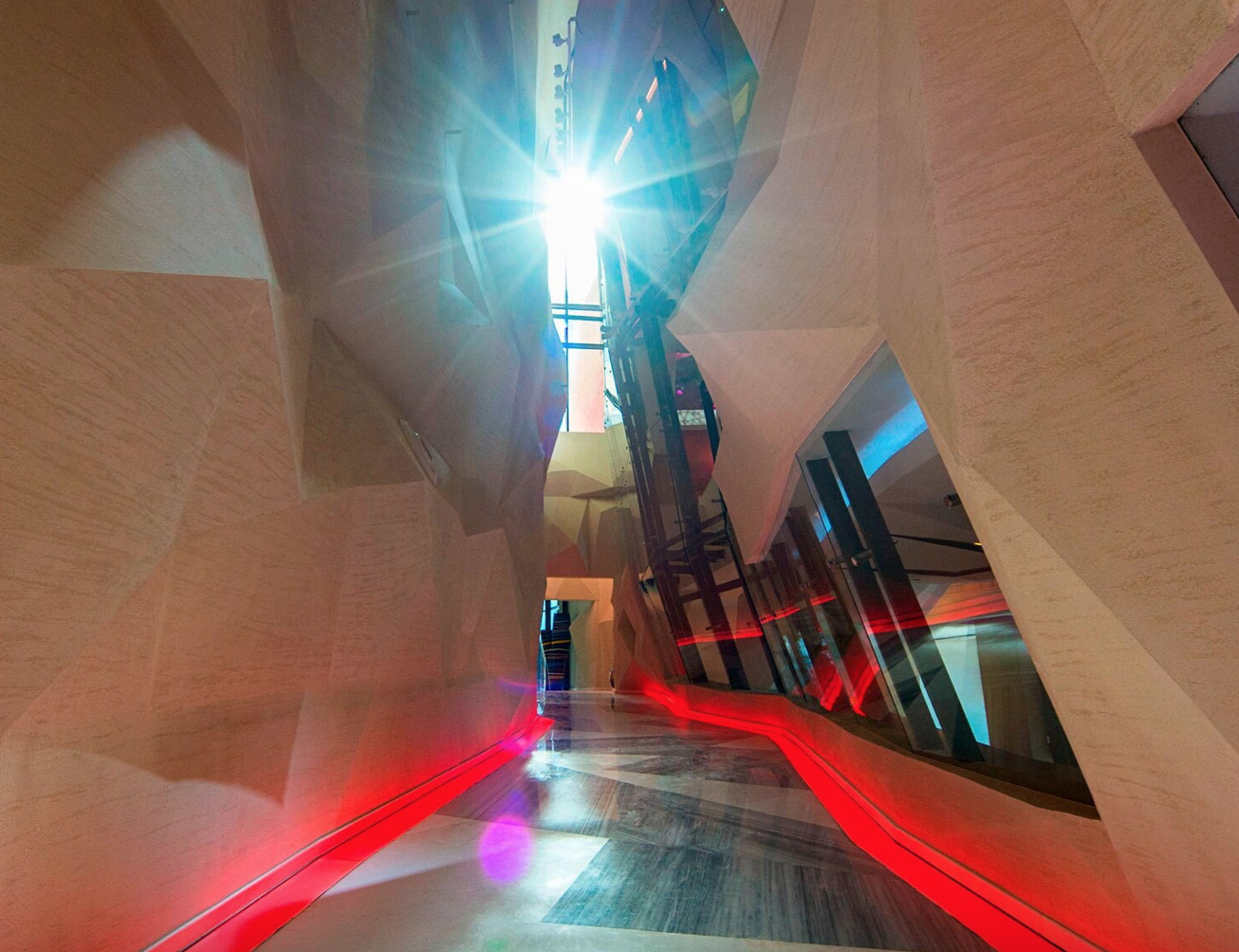 Landscape and culture inform the design and character of Jordan's hotels. Whether in the desert canyons of Wadi Rum, the capital city of Amman, or at the lowest point on earth in the Dead Sea, Jordan's accommodation providers put people and place first while providing visitors with unforgettable stays in a land of surprising adventure, wilderness experiences, and a delicious Arabic cuisine, including falafels, maqluba, a delicious slowly simmered dish of rice, chicken, and vegetables, and many other local specialties.
Hotels such as the W Amman located in Jordan's capital harmoniously couple modernity with culture and history. The five-star hotel draws inspiration from Jordan's ancient city of Petra, creating a unique experience for its guests as they enter the hotel and walk through a canyon-like path that resembles the famous city.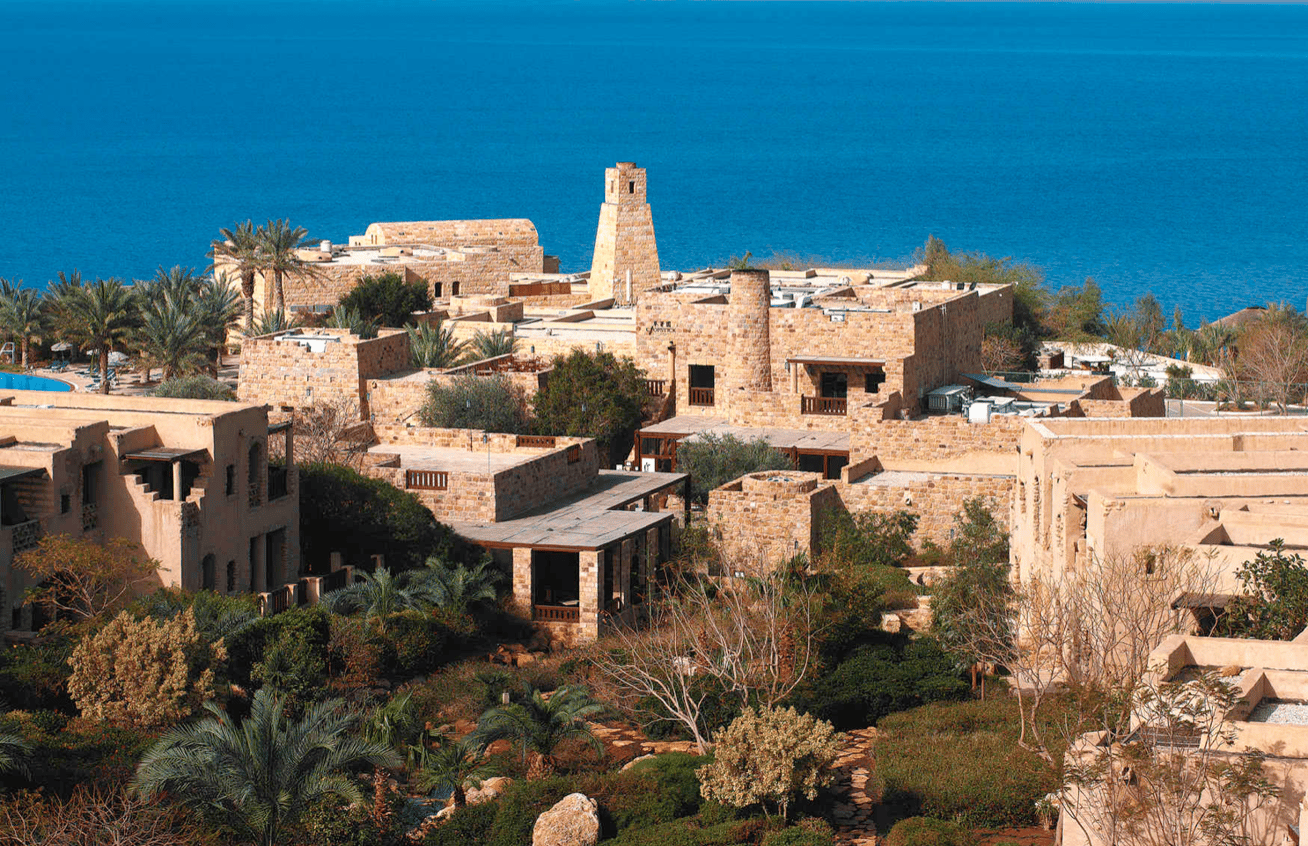 Similarly, the Mövenpick Resort & Spa Dead Sea also combines the contemporary aspects of five-star luxury with local tradition. The hotel features authentic Arabic stone village-style architecture and rooms that overlook lush green gardens, mountains, and the Dead Sea water.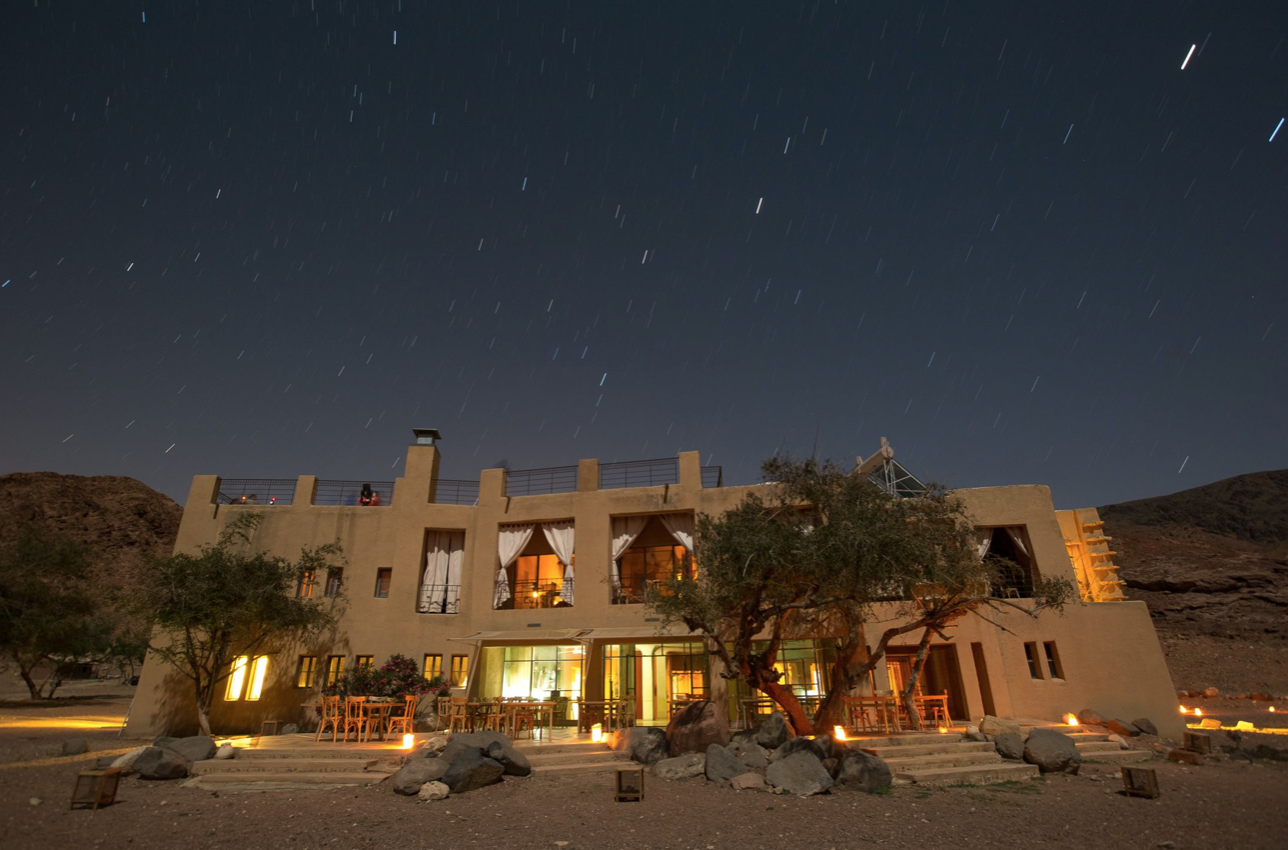 The award-winning Feynan Ecolodge has been dubbed as one of the world's top 25 eco-lodges by National Geographic Traveler Magazine and is a blend of sustainability and legendary Jordanian hospitality. Featuring solar power, delicious Arabic and Bedouin cuisine prepared from locally sourced ingredients, and 26 guest rooms designed around a series of internal courtyards reminiscent of the ancient silk route inns, Feynan Ecolodge is a partnership between Jordanian ecotourism pioneer, EcoHotels and the Royal Society for the Conservation of Nature (RSCN), the country's leading environmental NGO.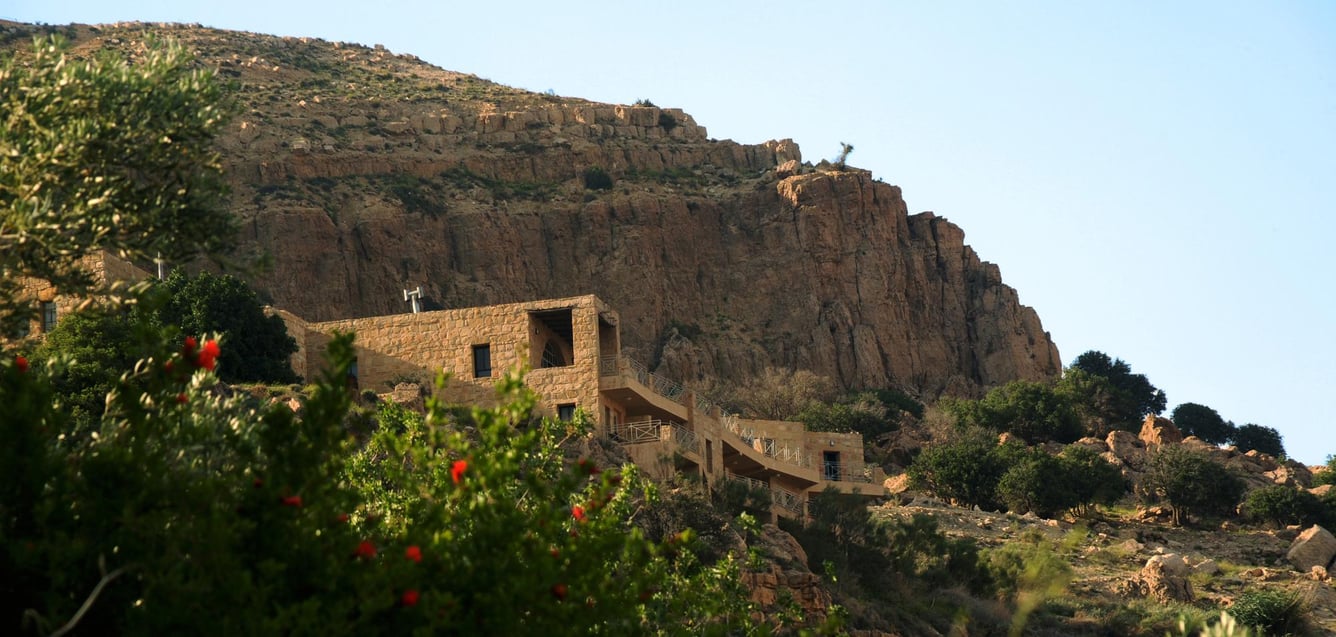 RSCN's winning combination of ecotourism, community development, and conservation is behind another one-of-a-kind intimate lodge: The Dana Guesthouse. Perched on the edge of the precipitous cliffs of Wadi Dana, which overlooks Jordan's Dana Nature Reserve, the beautifully styled building merges elements of village and Arabic architecture with modern amenities. Each of the 23 rooms has a private terrace that offers spectacular views of the surrounding valleys and mountains.
Other community-based tourism initiatives are taking hold across Jordan with properties like Dana Hotel. Located in the heart of the 15th century Ottoman village of Dana, this is the first hotel in Jordan run by a local community, the Dana Cooperative.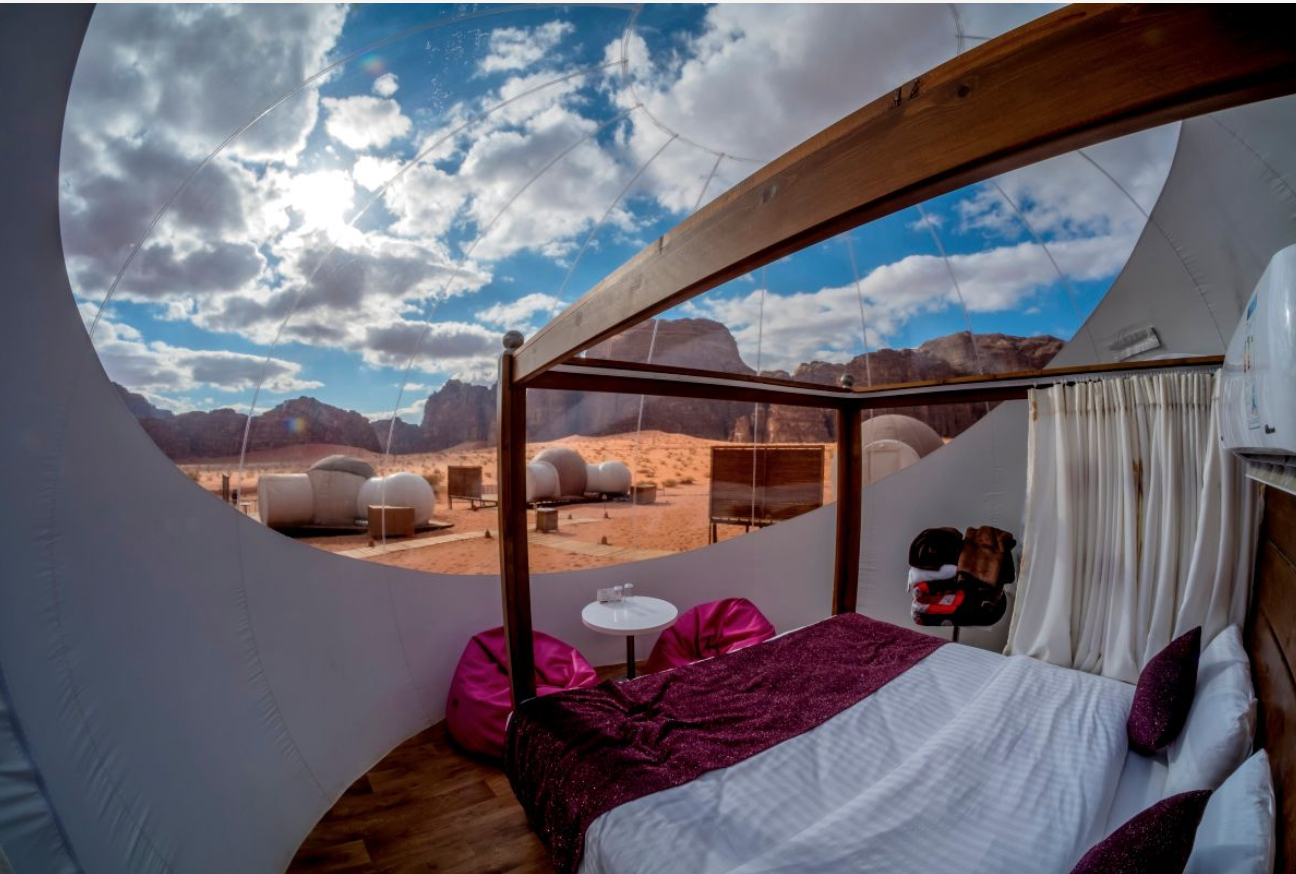 The dramatic sandstone geology of southern Jordan's protected Wadi Rum desert is the setting for the unforgettable Wadi Rum Night Camp, a luxury Bedouin style retreat. The camp features 25 fully equipped luxury tents, each one furnished with king-size, twin, or triple beds.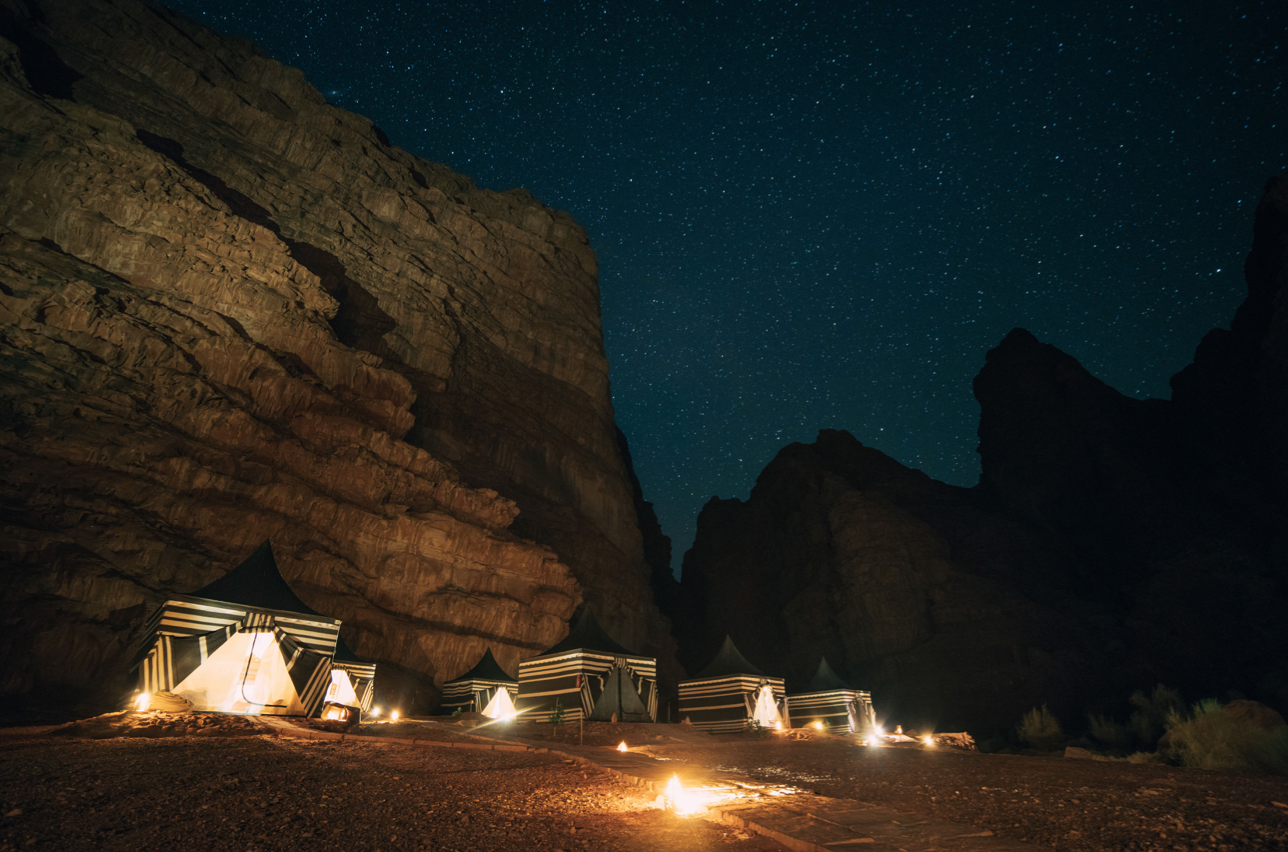 For the ultimate desert glamping experience, visitors to the historic city of Petra can also check into the unusual and exotic Bubble Luxotel. Situated high on a mountainside with a panoramic view of the Petra Mountains, this hotel features 20 bubble suites each with its own private jacuzzi and patio.
With these immensely unique accommodations, you can create unforgettable travel experiences in Jordan.
For more information about traveling to Jordan, please visit: www.myjordanjourney.com/jordan-experiences