Cycling in Jordan is one of the most favored activities among locals and visitors to the kingdom.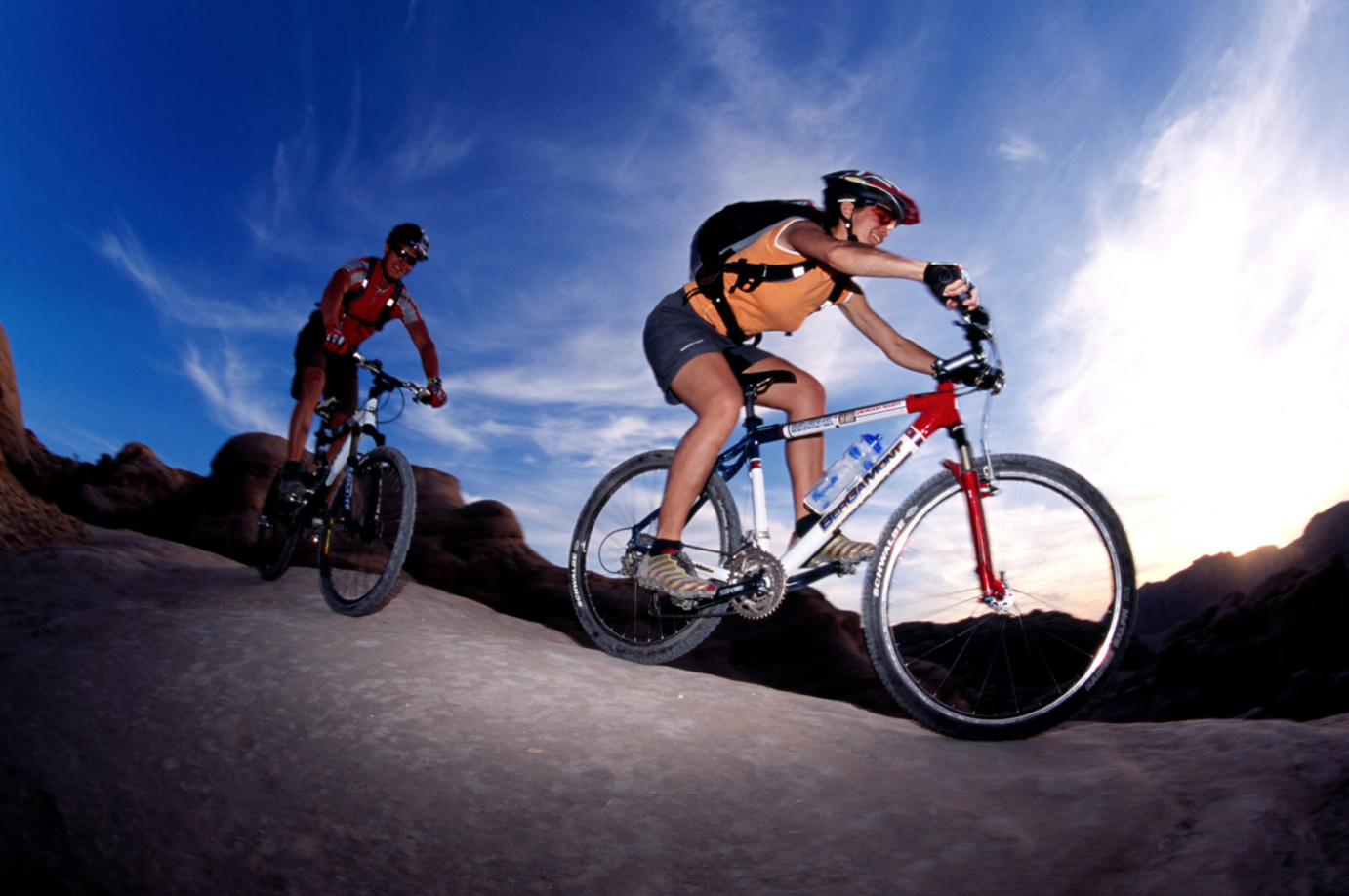 (Cycling in Petra, Jordan)
Jordan's beautiful mountains, lush greenery, and extensive deserts coupled with its historic wonders and ancient ruins make the kingdom an ideal destination for a cycling experience.
With Jordan's ideal weather most of the year, countless Jordanians frequently plan weekend cycling adventures with friends and loved ones where they choose to explore different routes in various areas around Jordan. Many tourists to the kingdom also pre-plan their cycling adventures with trained tour guides in unique areas, such as a two-day route from the historic Nabatean stone city of Petra to the coastal Jordanian city of Aqaba.
Whether you're seeking a cycling experience through dramatic trails, routes through Jordan's archeological sites, an easy trek filled with beautiful views of nature, there's something for everyone.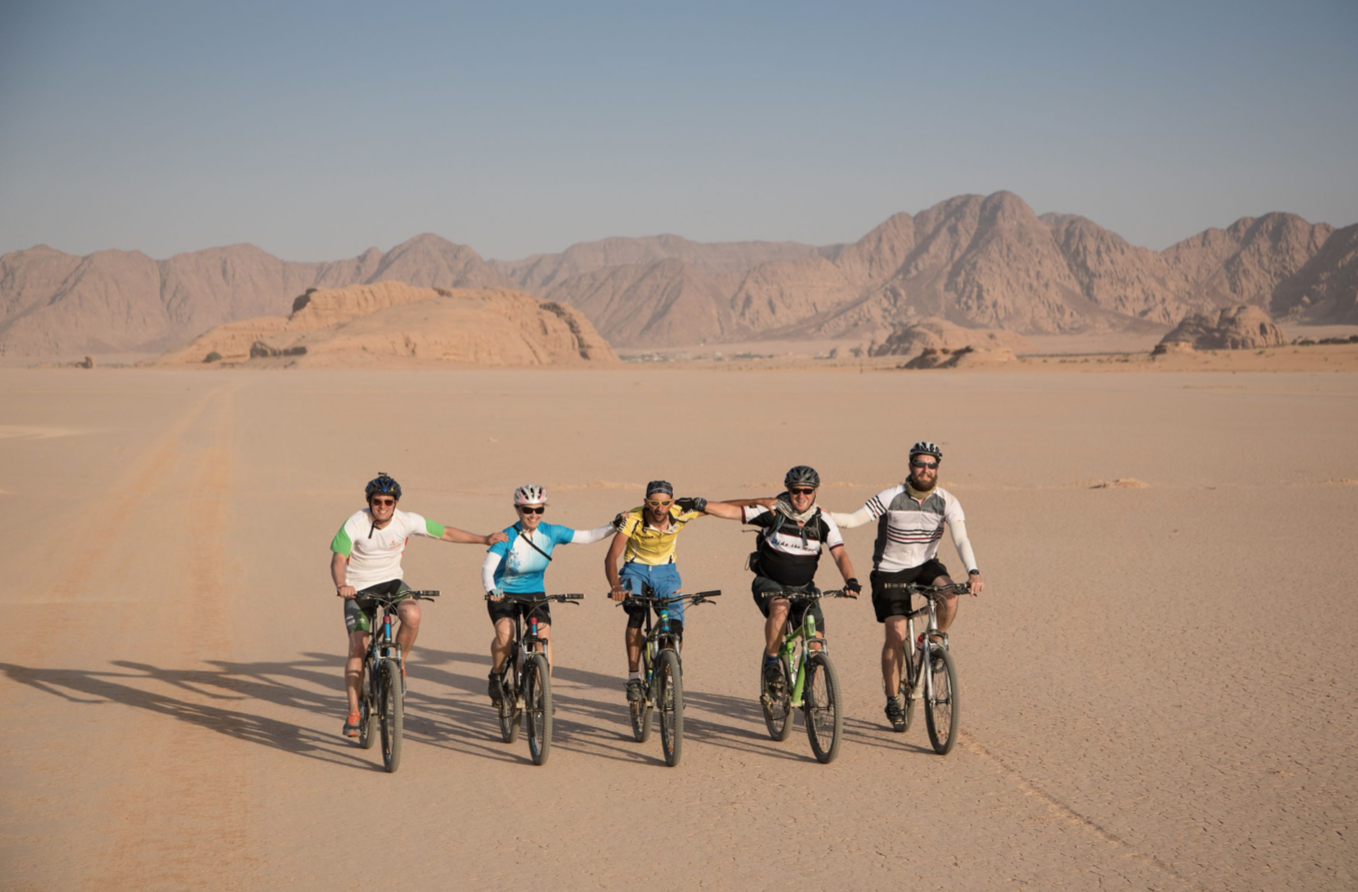 (Cycling in Wadi Rum, Jordan)
Some of Jordan's most popular areas to explore cycling include Umm Qais, the town known for its Greco-Roman remains, the Azraq Wetland Reserve that is filled with varied terrain, nature, and wildlife, and the stunning Dead Sea, which is the lowest point on earth.
Check out the Jordan Bike Trail website and the video below for a glimpse into some of Jordan's sought-after cycling routes.