Jordan is home to incredibly talented jewelry and accessory designers who create beautiful, local pieces that make for the perfect gift to take home with you after a visit to the kingdom.
Over the past few years, Jordanian designers such as Lama Hourani have been excelling in the fashion world with many of them showcasing their designs internationally and becoming favorites among countless celebrities.
Here are five of the top Jordanian jewelry brands that we love with shops and showrooms in Jordan's capital city which you can visit during a day trip in Amman.
Nadia Dajani
Based in Jordan's capital city of Amman, Nadia Dajani is a handmade, Jordanian brand that features contemporary jewelry inspired by Arab culture. Nadia Dajani's collections showcase different time periods, ranging from the Iron Age to the Roman and Byzantine eras.'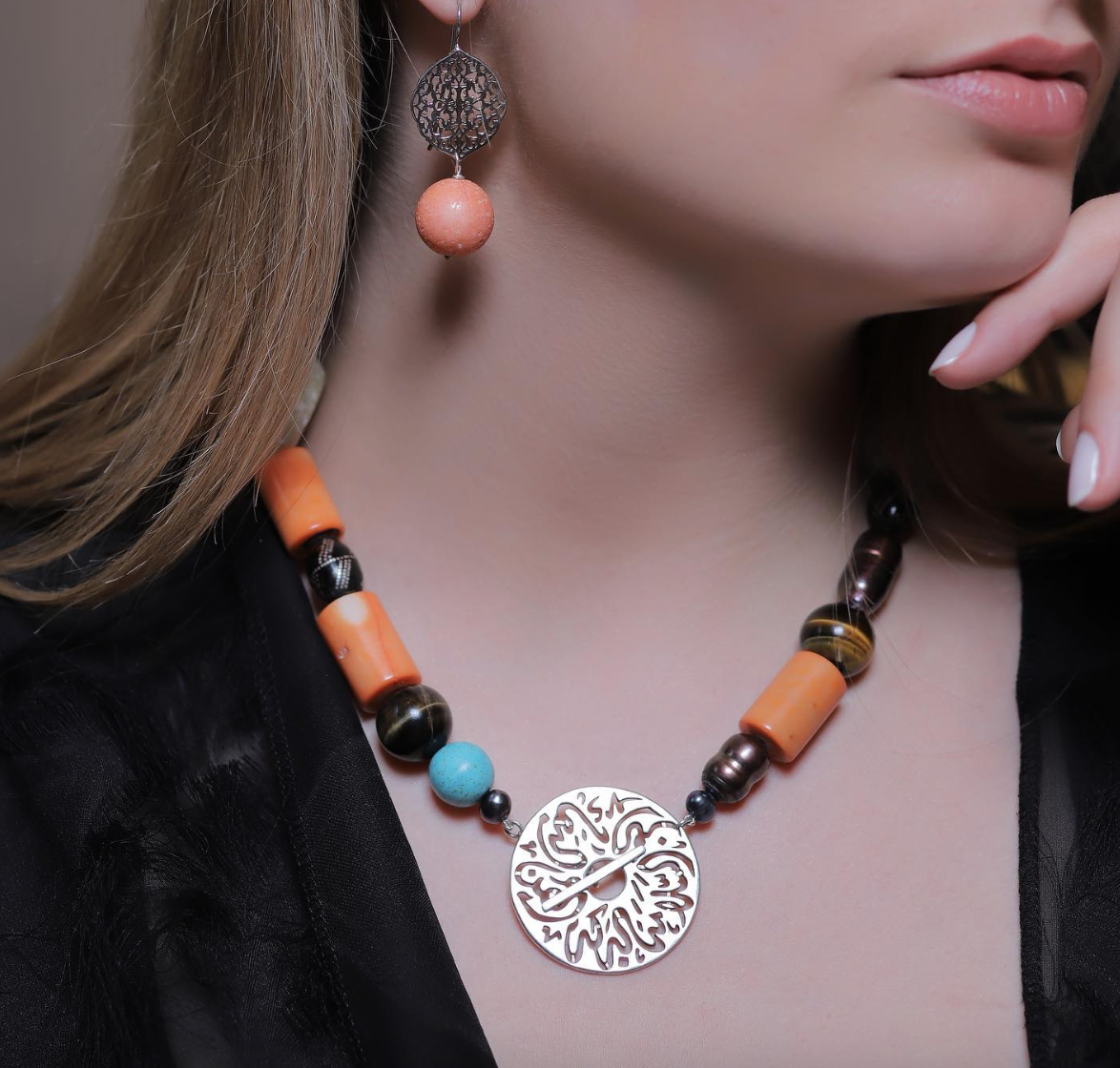 Lama Hourani Jewelry
Jordanian designer Lama Hourani creates handmade jewelry pieces by fusing handpicked semi-precious stones with silver to create experimental, playful, and rich designs inspired by human expression. She always aims to avoid repeating her designs and finds inspiration from the people and places around her.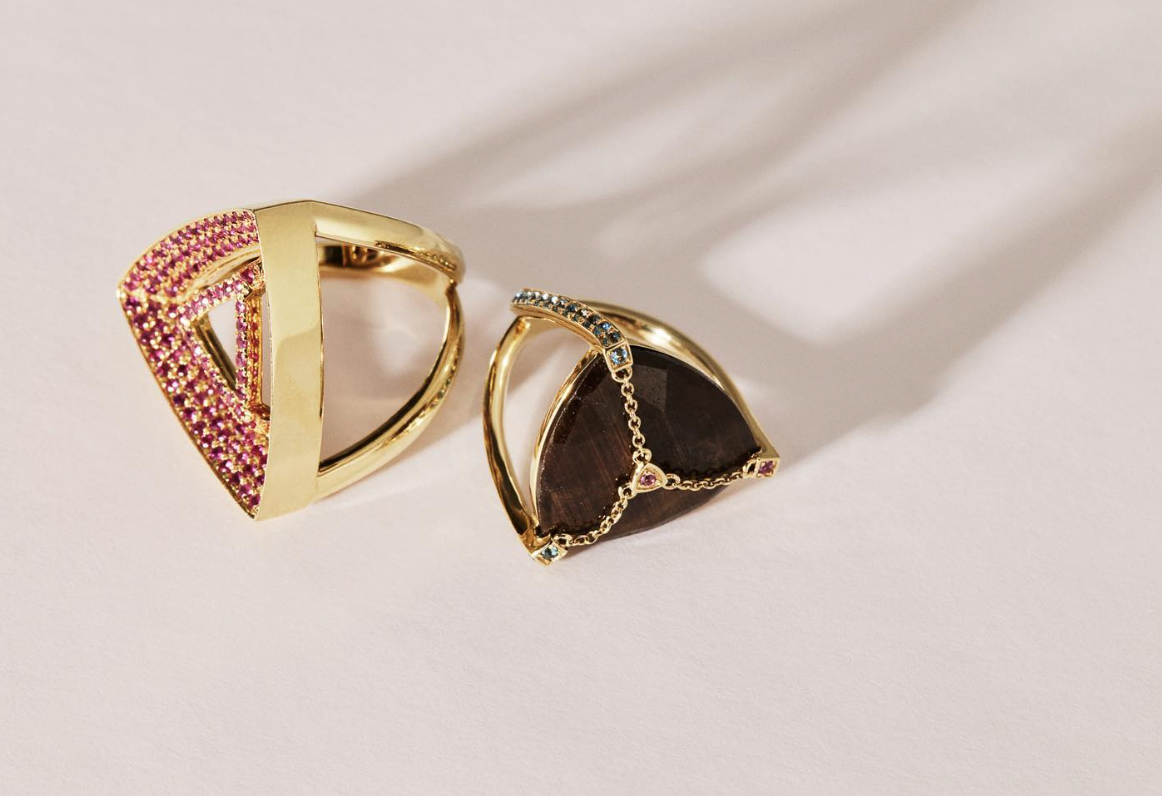 Layan Mubaidien Fine Jewelry
In 2018, Jordanian jewelry designer Layan Mubaidien launched her fine jewelry line that features ethical and sustainable luxury jewelry for everyday use. She incorporates natural diamonds and precious stones and aims to create jewelry pieces that are minimal with a focus on their light weight, comfort, and timelessness.
Inamullumani
Founder Luma Qusus Awad uses precious metals and gemstones in her jewelry creations. Through each piece, she draws inspiration from Greek, Roman, and Middle Eastern heritage. The brand's primary focus is on customized designs for individuals, as well as exclusive designs for corporate initiatives and cause-driven organizations.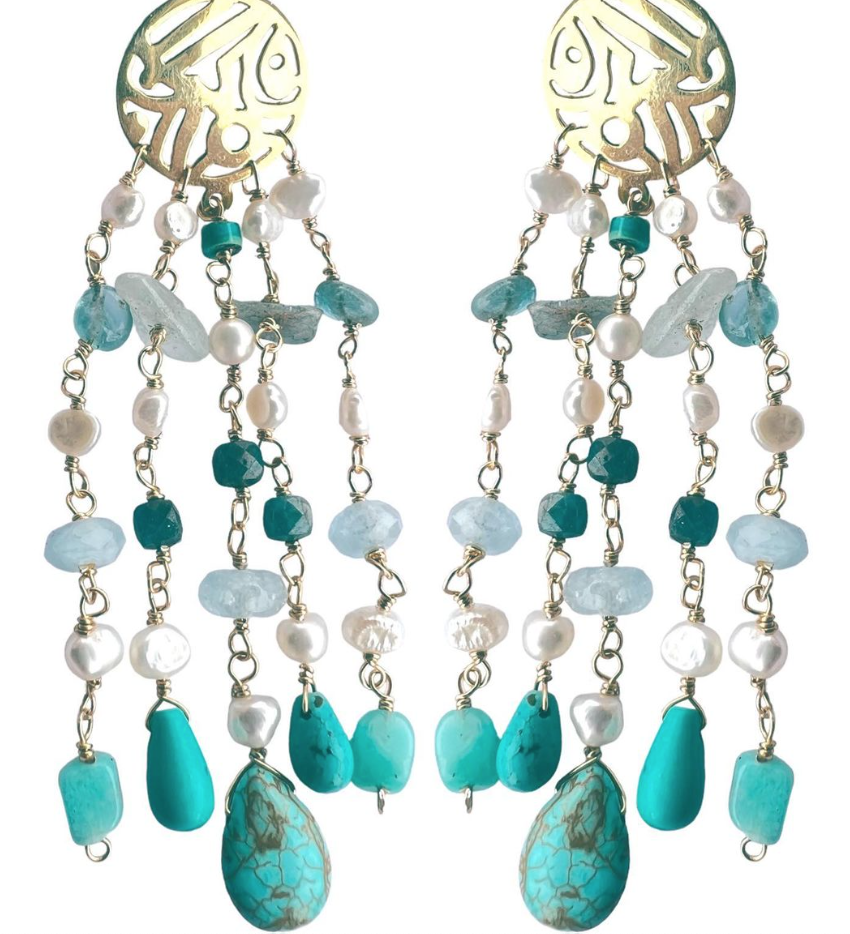 OH EM JAY - Ola Medanat Jewelry
Ola Medanat describes her brand's ethos as "embracing the self," which results in pieces that are simple yet sculptural. With a degree in architecture, the Jordanian designer launched her brand in 2012 with fine jewelry designs that represent architecture with mixtures of fashion textures and points.