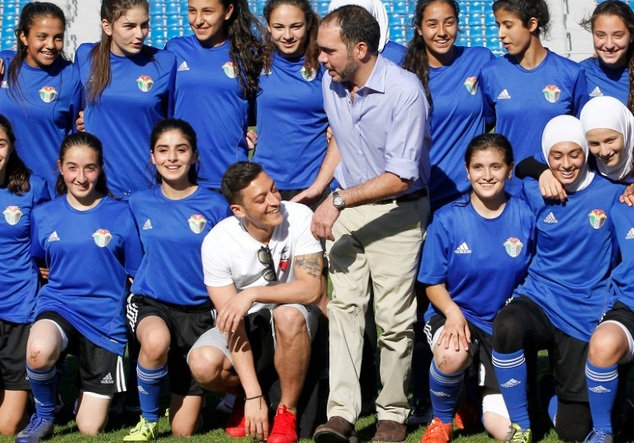 The FIFA U-17 Women's World Cup is set to kick off in Jordan this fall, where the country will host fifteen other countries and their national teams to compete for the illustrious prize.
Not only is the FIFA World Cup the biggest sporting event to be hosted by Jordan, but it is also the first time an international women's competition is held in the Middle East.
Women's soccer in Jordan was brought to life in 2005 when the Jordanian Federation, led by current FIFA Vice President Prince Ali, formed the first national female team. Prince Ali, half brother of His Majesty King Abdullah, spear-headed the efforts for Jordan to host the under-17 girls' tournament.
Jordan coach Robbie Johnson is confident that his group of girls will have an impact that transcends beyond soccer. "This particular group is certainly keen to make a mark and certainly put the Middle East on the map," Johnson said.
Samar Nassar, a former national team swimmer for Jordan and head of the Kingdom's organizing committee, says that a positive impact will reverberate beyond the soccer field and contribute to change.
Nassar also believes the tournament is an opportunity to showcase Jordan's durable heritage while challenging stereotypes and empowering women.
This fall, Jordan will be the venue where young girls from around the globe will compete with one another while empowering each other.
Souce: 'You can play and compete': Jordan women's football taking step with U17 World Cup - The National.ae