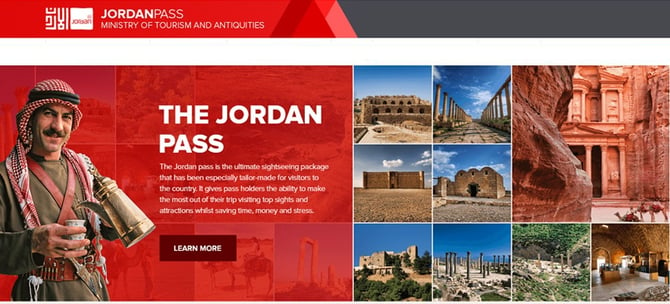 The hospitality of the people of Jordan continues to shine with the official launch of the Jordan Pass!
The Jordan Pass — a unified entry ticket — is the ultimate sightseeing package tailor made for people visiting Jordan. The pass makes it easy for visitors to make the most out of their trip by including all the sights and attractions Jordan has to offer in one package.
See the sights
Attractions include Jordan's must-see famous sites, such as…
The ancient city of Petra
The famous Wadi Rum desert
The Ajloun castle and the Karak Castle
Museums like the Jordan Archeological museum and the "Lowest Point On Earth" museum
… and many more.
Save time and money
Not only does the pass allow you save valuable travel time by skipping lines at the sights, pass holders will have all relevant information at their fingertips and the ability to download brochures and guides immediately.
Also, who doesn't like a good deal? Once you've bought a Jordan Pass, you've already prepaid for over 40 attractions — and the cost of your tourist entry visa is included in the price.
Choose from three different packages: the "Jordan Wanderer" at $99, the "Jordan Explorer" at $106 and the "Jordan expert" at $113. Read more about how the scannable pass works here.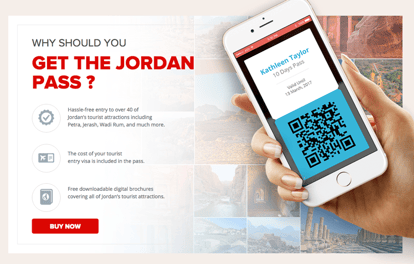 Make the most of your stay
This is a great initiative taken on by the Ministry of Tourism to encourage visitors to stay longer in Jordan. Here at Jordan Tourism Board North America, we developed some unique itineraries based on specific traveler interests. Whether you are a traveler looking for adventure or a great family vacation, you can find inspiration here. http://www.myjordanjourney.com/family-adventure
The Jordan Pass is all about making life easier for tourists. It's one of the first steps by the Jordanian authorities to recognize that tourism patterns have changed, and that independent travelers are seeking a more streamlined process to explore a destination.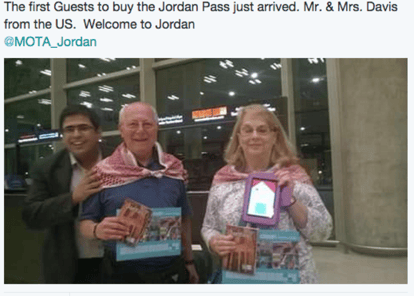 Have you bought your pass yet? Share your thoughts in the comments!