American travel expert and "gen z travel influencer," Gabby Beckford visited Jordan for the first time in September where she spent three weeks immersing herself in an array of incredible local, cultural, and adventurous experiences.
Gabby quit her engineering job one week before the start of the COVID-19 pandemic with a long desire to work for herself, travel the world, and provide helpful resources and tips to other travelers. She hopes to empower young people to "seek risk, seize opportunity, and see the world." Today, Gabby's travel experiences are featured in countless publications, including Good Morning America, the New York Times, Forbes, and CNN Travel.
The Middle East is Gabby's "favorite region in the world" and visiting Jordan has always been on her bucket list. Upon arriving to the kingdom, Gabby quickly realized Jordan's impressive history, biblical significance, and ancient characteristics, and was "astonished to see how many once-in-a-lifetime experiences" the country offers. During her stay, she visited renowned places such as the historic Nabatean city of Petra, the Dead Sea, which is the lowest point on earth, and Jesus Christ's Baptism Site. She also experienced "legendary Jordanian hospitality," "visually beautiful" local food, and wonderful communities, making her trip one she will never forget.
JTBNA spoke with Gabby about her trip to Jordan and her top local experiences and moments.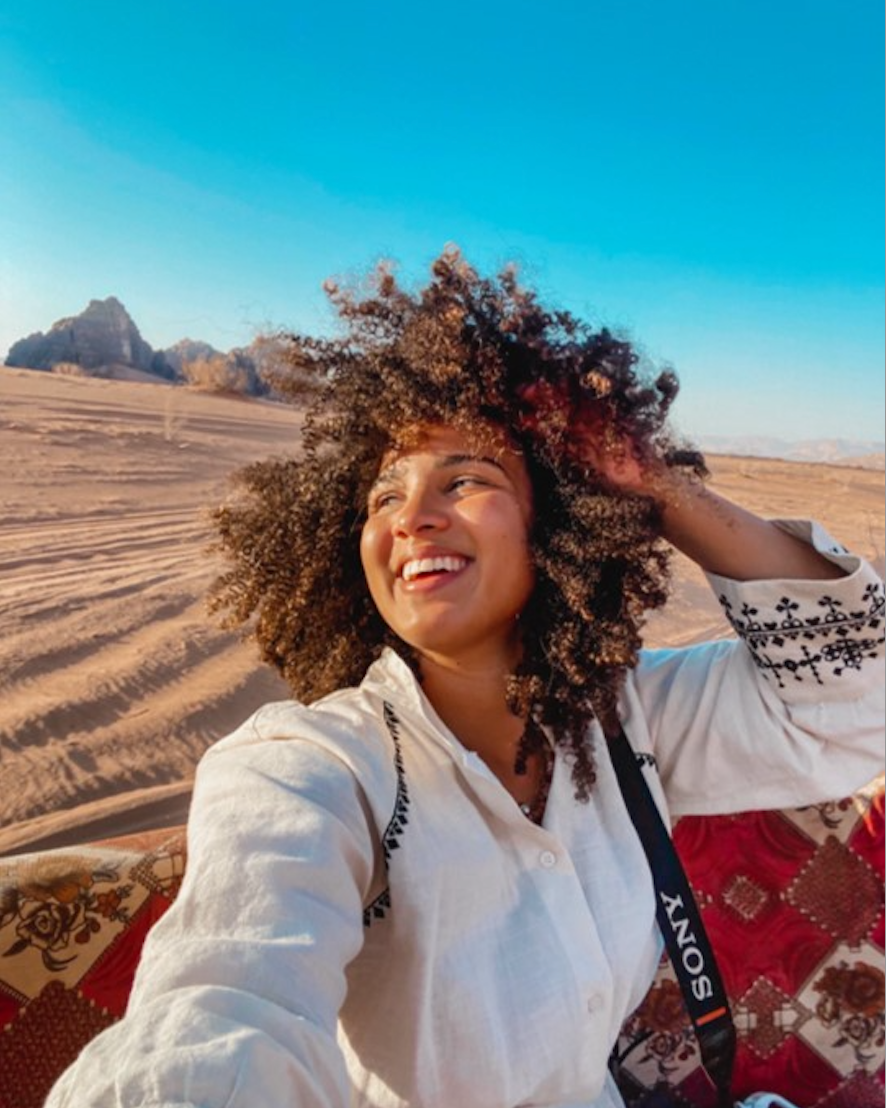 (Photo by Gabby Beckford)
1. What was your most memorable experience during your Jordan trip?
My most memorable experience from my Jordan trip was the safari tour in Wadi Rum. They picked us up from Sun City Desert Camp and we spent about two hours exploring the most vibrant red desert I'd ever seen! I got to ride in the back of the truck as we traversed up and down sand dunes and my guide explained the ancient hieroglyphics and Bedouin lifestyle to me. Not only was it beautiful content, but one of those memorable travel experiences that really just makes you feel alive.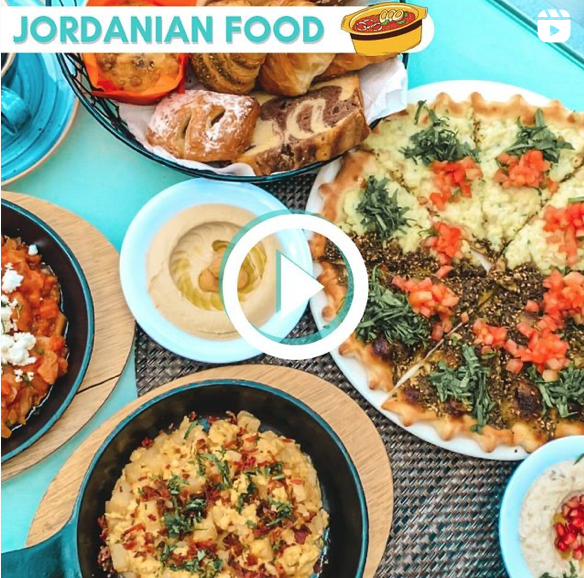 2. Can you share a favorite moment relating to Jordanian culture?
It has to be having breakfast every morning! It's one of the most relatable stories I've shared on TikTok, just how big the food portion sizes in Jordan are. I've talked about how interesting it is that as a solo traveler and growing up in an American family, it wasn't unusual for me to grow up making my own meals for a person of one, but Jordanian culture is so family-centric that each meal is truly a feast because it is a banquet to be shared with friends and family. I really loved that, and each meal felt like a gift.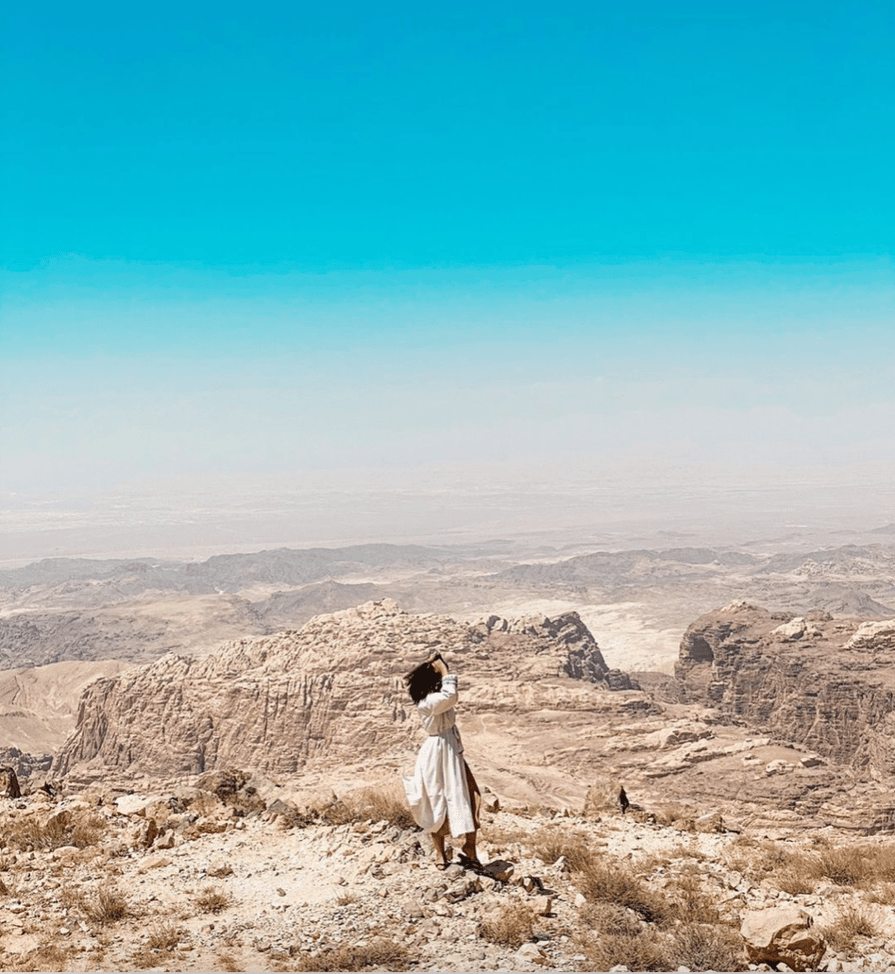 (Gabby in Mount Nebo, Jordan)

3. I know you visited historic and religious sites such as, Madaba, Mount Nebo, and the Baptism site- What resonated the most with you about these places?
I think visiting these religious sites resonates with anyone, no matter their personal beliefs. To see something significant to so many people that has existed for thousands of years was very impactful and warming. When I told my friends and family back home about visiting these places, it was an instant connection for them about something that they knew about and made them want to visit Jordan even more.
4. Was there any aspect of your Jordan trip that distinguishes it from other places you've visited?
I've been to 40+ countries and Jordan stands on its own as a destination in more ways than I can count. I was astonished to see how many once-in-a-lifetime experiences are packed into just one country. You can be in the middle of the Wadi Rum desert and feel like you can see every star in the midnight sky. You can be at the ancient Roman ruins of Jerash and feel that you're witnessing a key part of the history of civilization. You can hike the Jordan Trail and feel such peace and serenity that you feel like you're the first one to discover it. I loved my time in Jordan, and as soon as I was on my flight to leave I knew that I would be back without a doubt!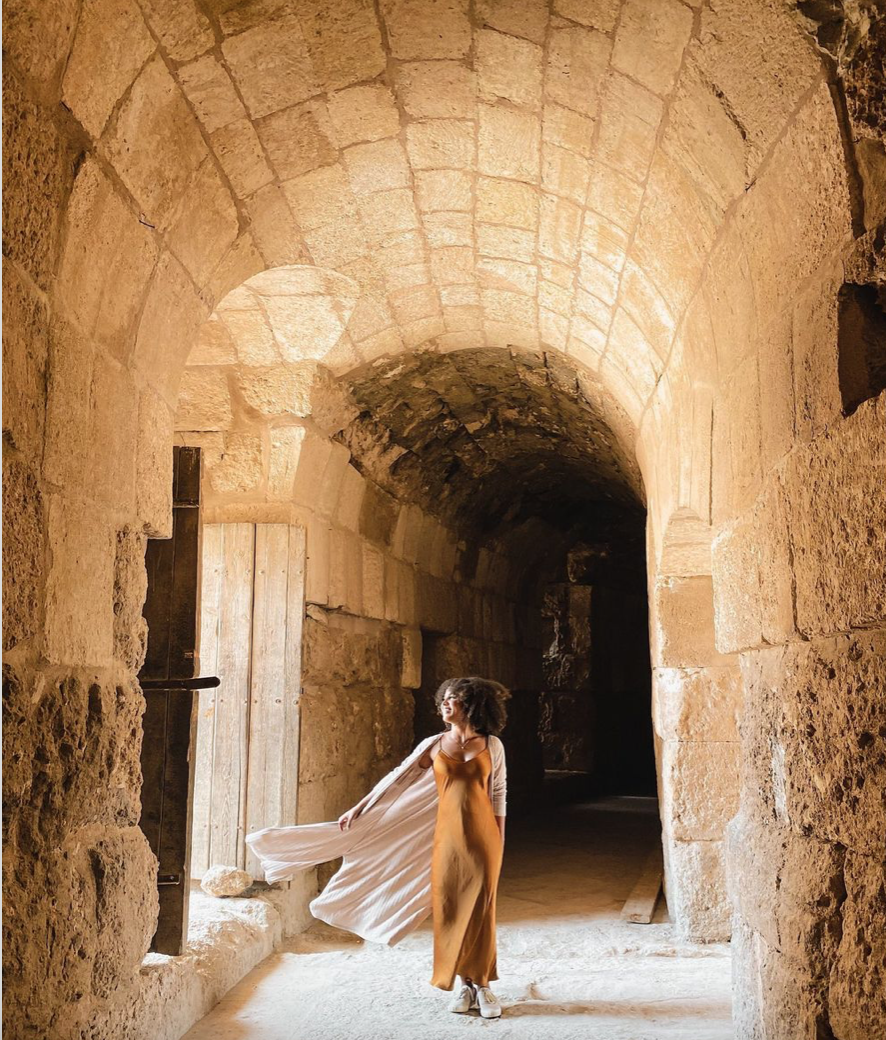 (Gabby in Jerash, Jordan)
5. What did you love most from your Tales of Jordan Tour?
What I loved most from my Tales of Jordan Tour, a walking tour in Amman that showcases local street art, was learning the impact that Black American culture had around the world, even in Jordan! It was beautiful to listen to how my guide talked about consuming media in the 90s, hearing 90s Black American hip-hop and R&B, and the culture of community and self-expression they found from it and incorporated into their lives as Jordanians. The graffiti around Amman was beautiful, and it was amazing to see a bit of my own culture reflected so far away from home.
6. What was your best foodie moment from your trip?
My best foodie moment was definitely at Beit Khairat Souf. The organization helps local Jordanian women become employed by teaching them skills like craft making and hiring them to cook. It was the most visually beautiful and delicious food I had during my trip! I couldn't stop eating "maqluba," a traditional rice, meat, and vegetable dish that is flipped upside down when it's served, and "gayalet bandora," a sautéed tomato dish cooked with onions, hot peppers, and olive oil.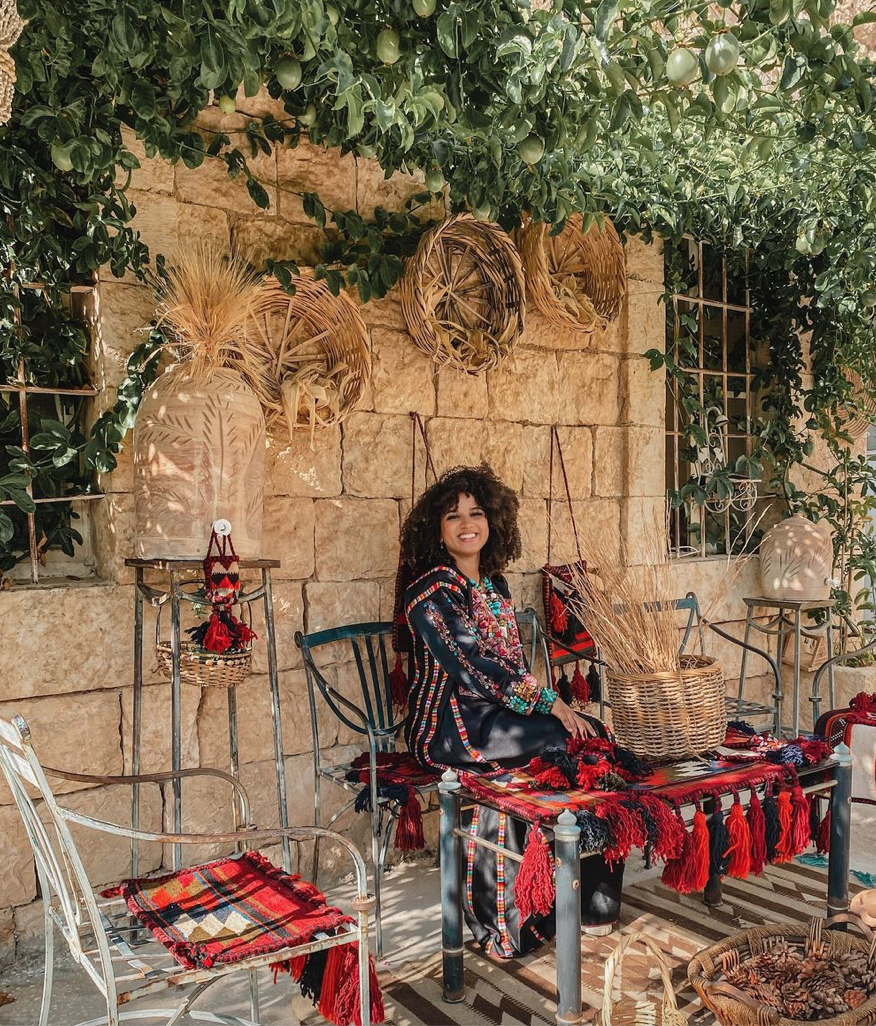 (Gabby at Beit Khairat Souf)
7. Which moment of your Jordan trip garnered the most excitement from your followers?
By far, the moment that garnered the most attention was floating in the Dead Sea! It's a one-of-a-kind experience that you can only do in this region, but what they liked most was my 'honest Amazon review' of it! Many people know that it's very salty and thus makes you buoyant when you swim in it, but most don't realize that that salt will also burn any tiny cuts or nicks that you have on your body. When I made a TikTok jokingly sharing that fact, it got more than 11 million views.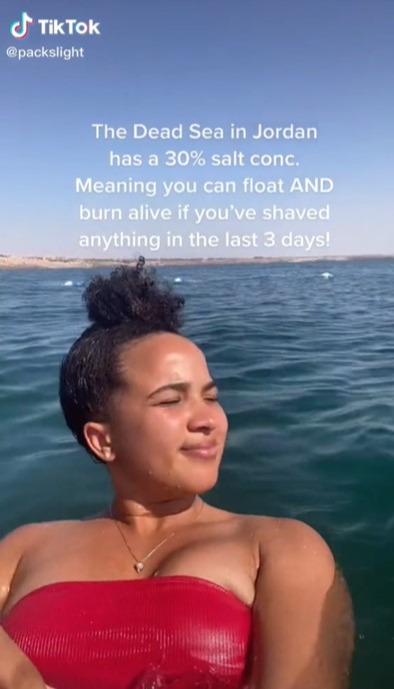 8. What was your favorite local activity/experience?
Having tea with friends. It was a time of communion and chat to share stories and catch up. I especially enjoyed the Bedouin tea, it was super sweet and delicious.