Spring is one of the best times of the year to visit Jordan where one can enjoy the beautiful weather and partake in various adventurous outdoor activities across the kingdom.
Here are some of the top activities one can enjoy in Jordan during the spring time.
1. Walk through the ancient Nabatean stone city of Petra, a UNESCO World Heritage Site and one of the Seven Wonders of the World. With red-colored stone structures, deep narrow pathways, a series of rock carved temples and monasteries, a walk in Petra is a memorable experience.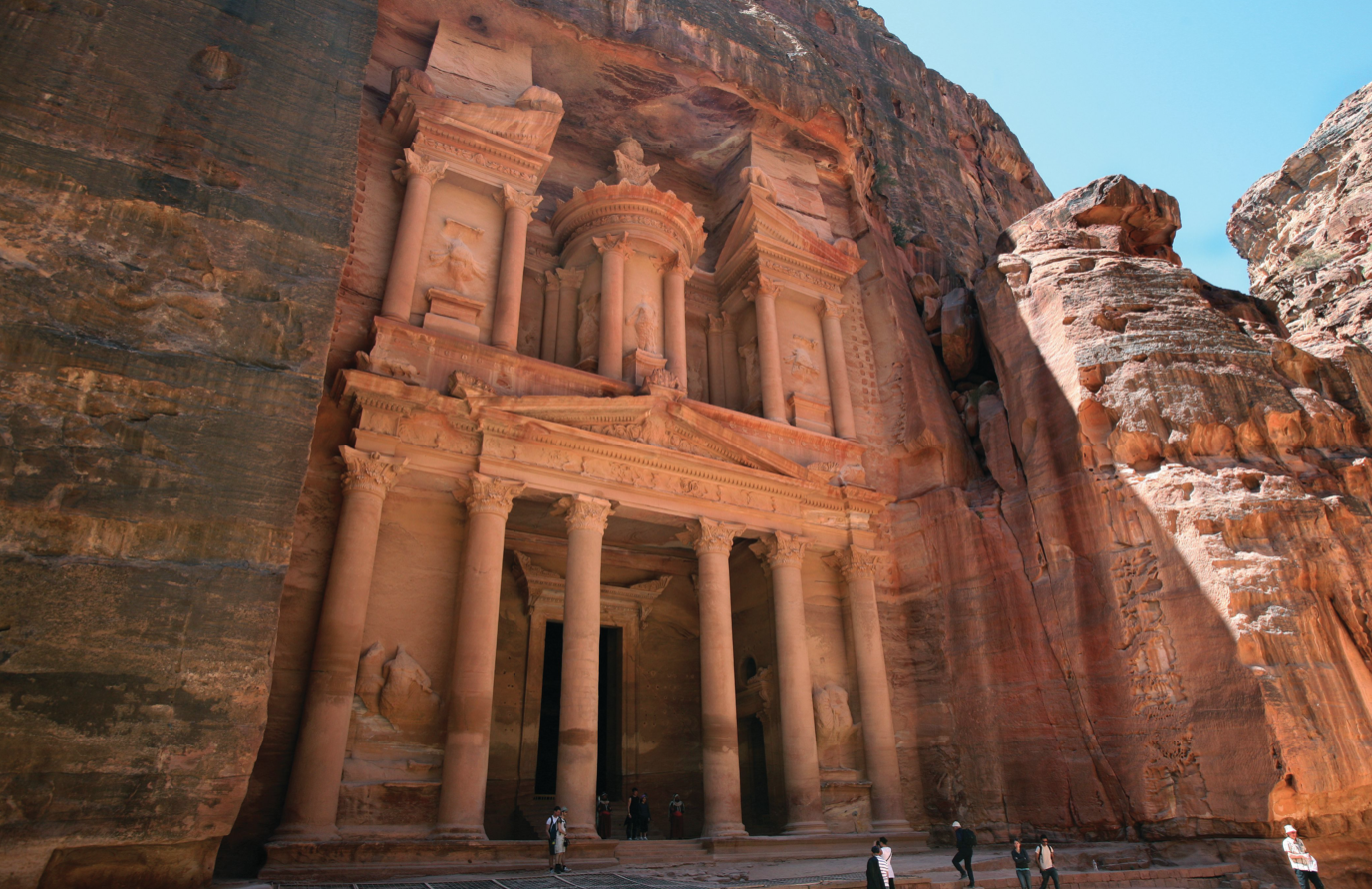 (Petra, Jordan)

2. Rub your entire body with fresh mud enriched with natural minerals that is immensely beneficial for the skin and enjoy a relaxing float in Jordan's Dead Sea, the immensely salty body of water and the lowest point on earth.

3. Take a hike and enjoy canyoning in Wadi Mujib. Located in the Dead Sea, the Wadi Mujib gorge is the perfect place for those who wish to go on an excursion and trek through water to reach stunning waterfalls and sandstone cliffs.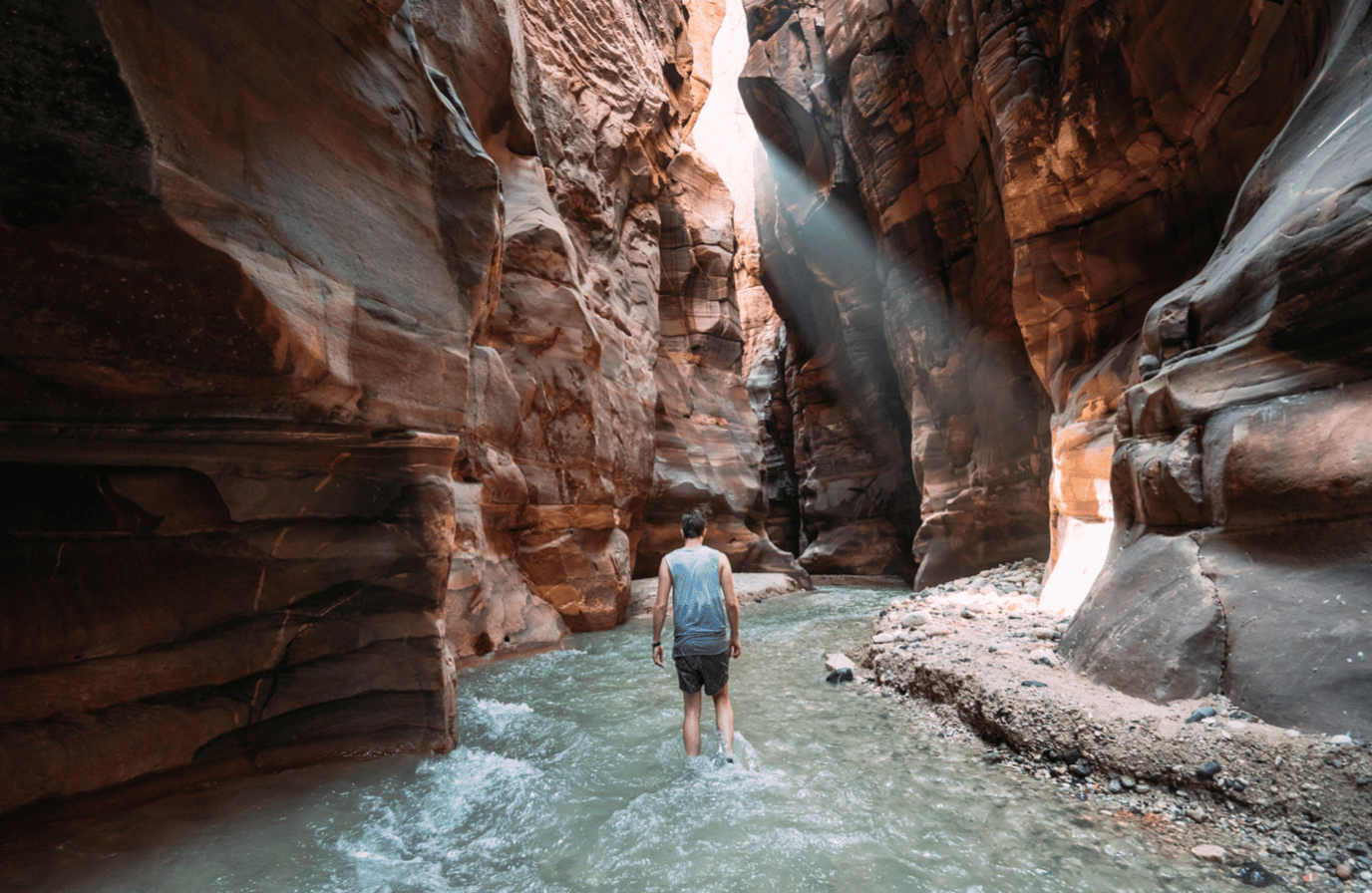 (Wadi Mujib, Jordan)
4. Camp under a beautiful night sky filled with shining stars in the Wadi Rum desert, take a jeep ride through the desert's sand dunes, and visit a Bedouin campsite for a traditional Jordanian dinner.

5. Enjoy nature and the outdoors at Jordan's largest nature reserve, the Dana Biosphere Reserve where one can learn about and witness some of Jordan's unique plants, species, and animals.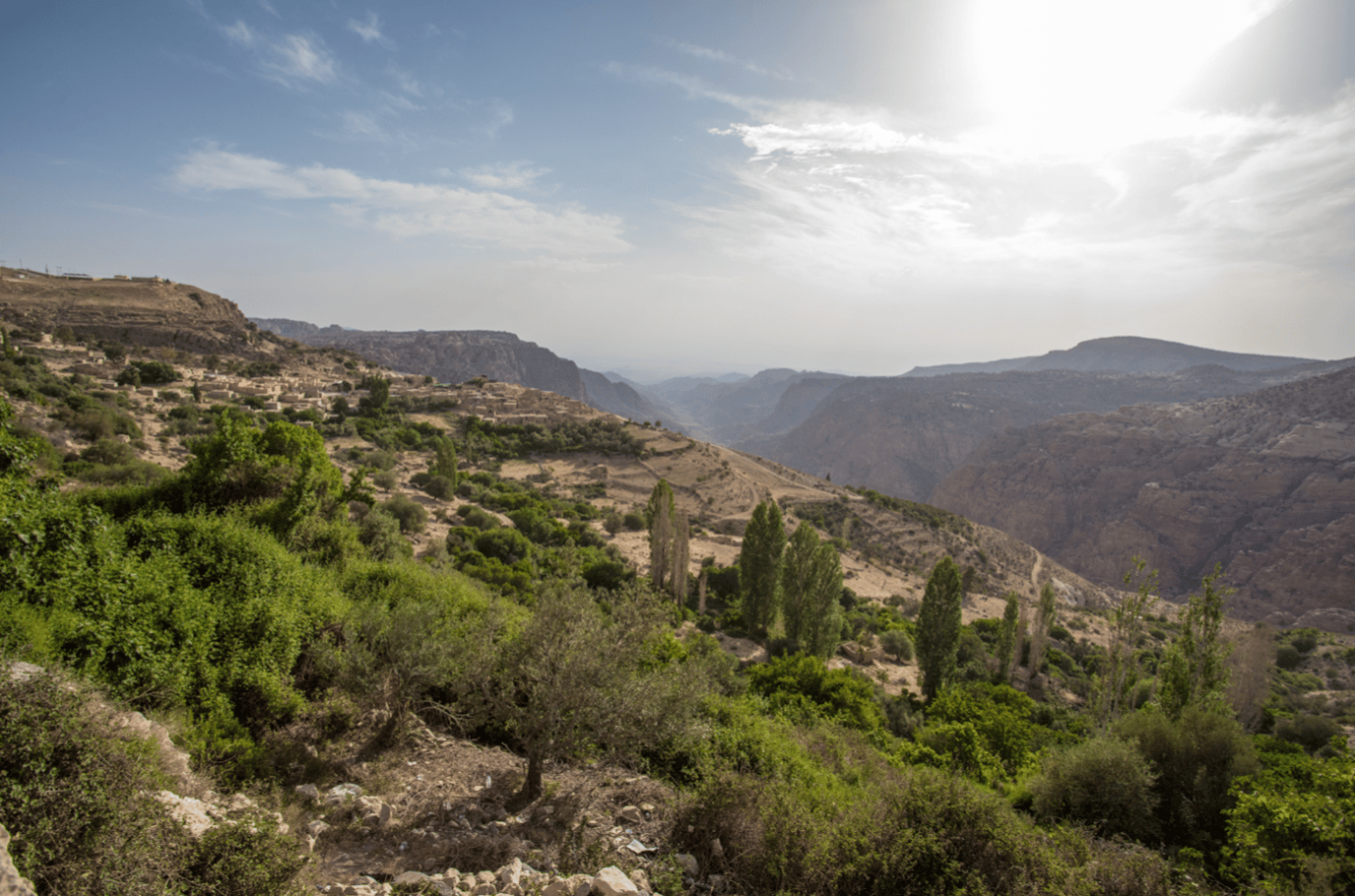 (Dana, Jordan)
6. Visit the Amman Citadel, which is home to incredible Roman ruins including the historic Temple of Hercules, Umayyad Palace, and Byzantine Church that were built thousands of years ago and continue to exist today.