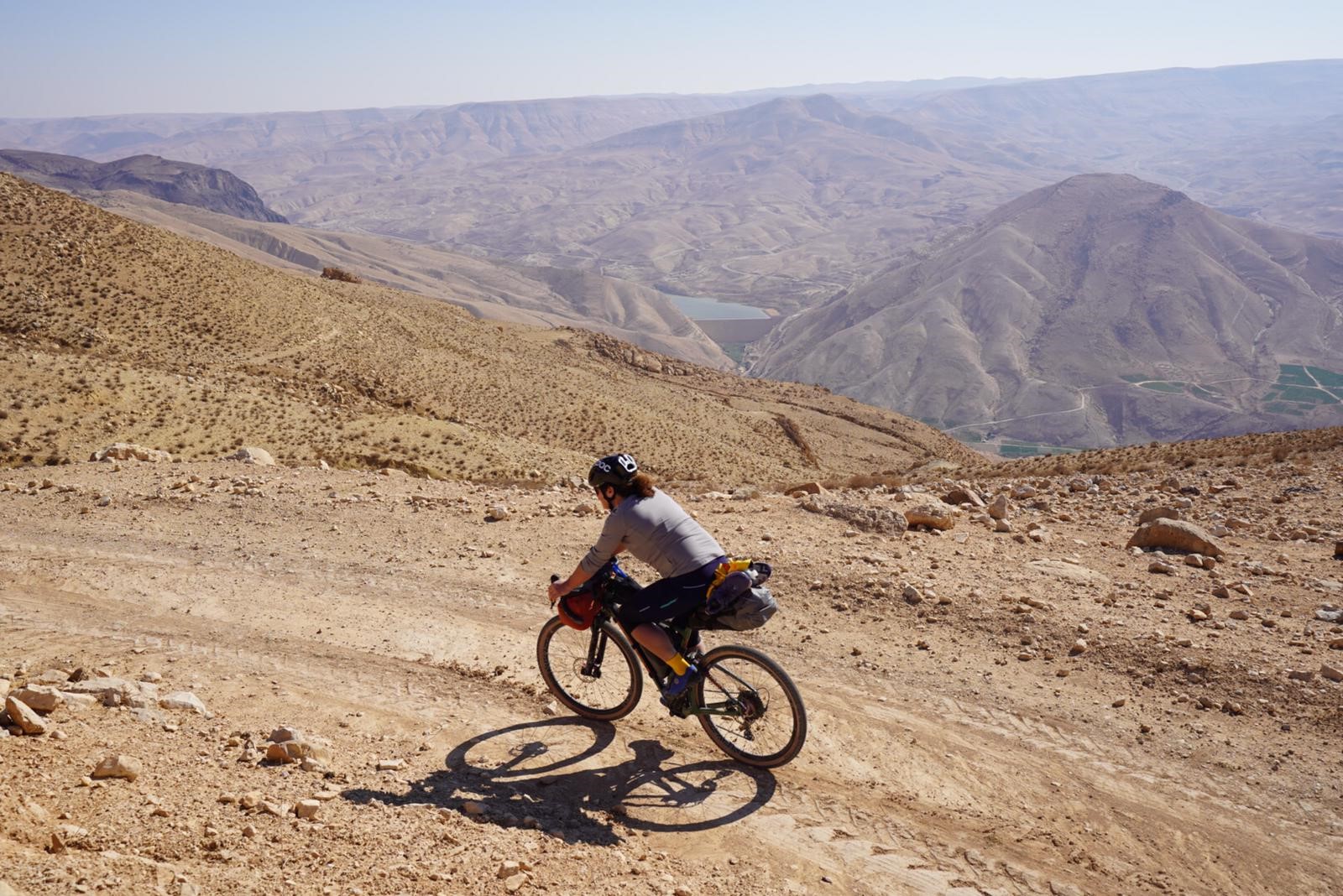 On November 13, 2019, Amy Jurries departed from Um Qais on a 454-mile bike ride on the Jordan Bike Trail, reaching her final destination of Aqaba on the Red Sea. This 13-day bike ride is comprised of 12 stages and passes through three regions of the country (Northern, Central and Southern).
Today we officially passed the halfway point on the trail in terms of stages, however by the time we reached Ais at the end of today, we had ridden 437 of the 720 kilometers. Only 300 more to go and considerably less climbing in our future. My tired legs are eternally grateful.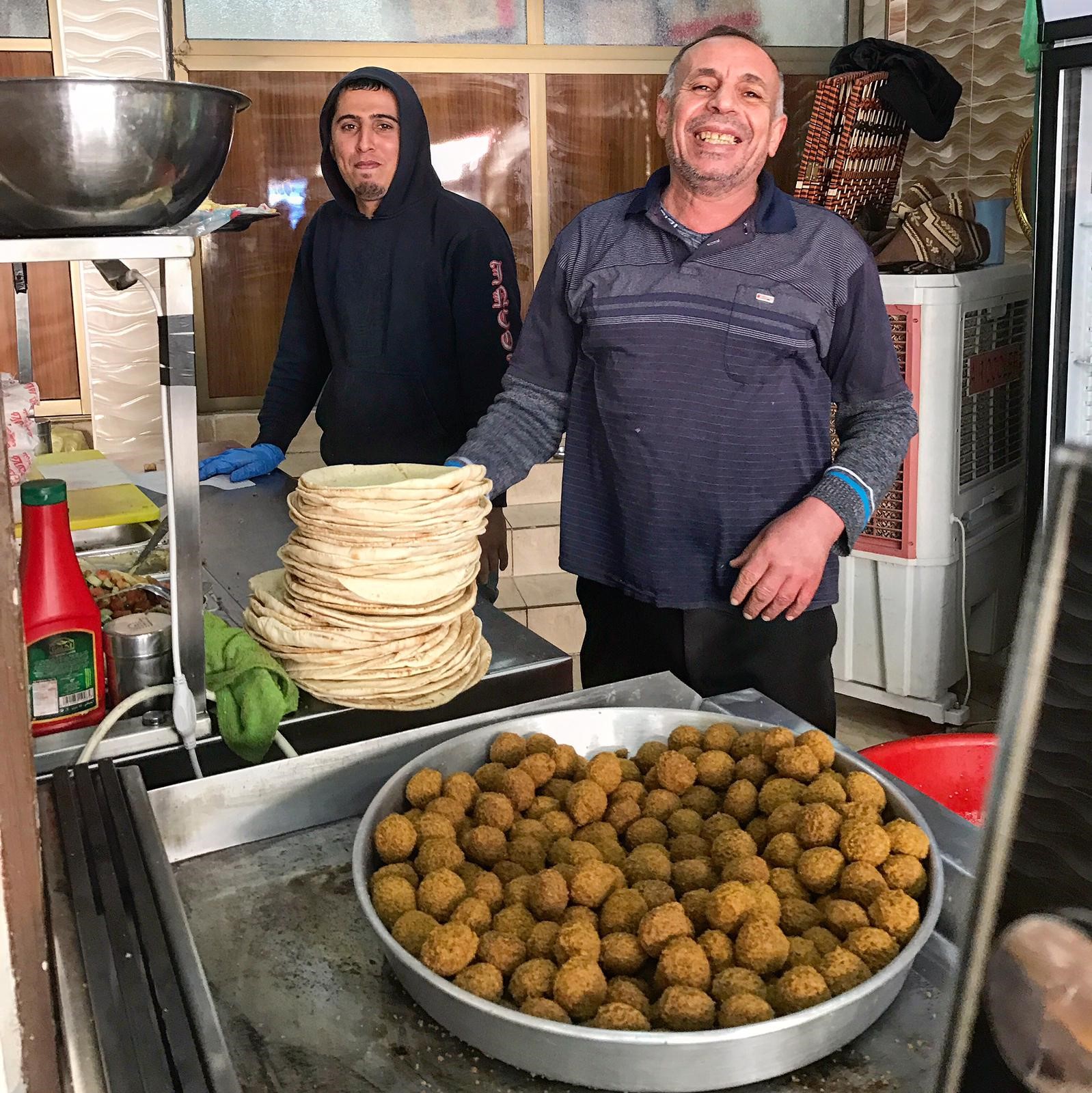 Back on our regularly scheduled falafel breakfast program this morning, we rolled out of Karak with sweeping views over the castle. Built in the early 12th century, this stone fortress is one of the largest of the Crusader castles in the country and still dominates the skyline.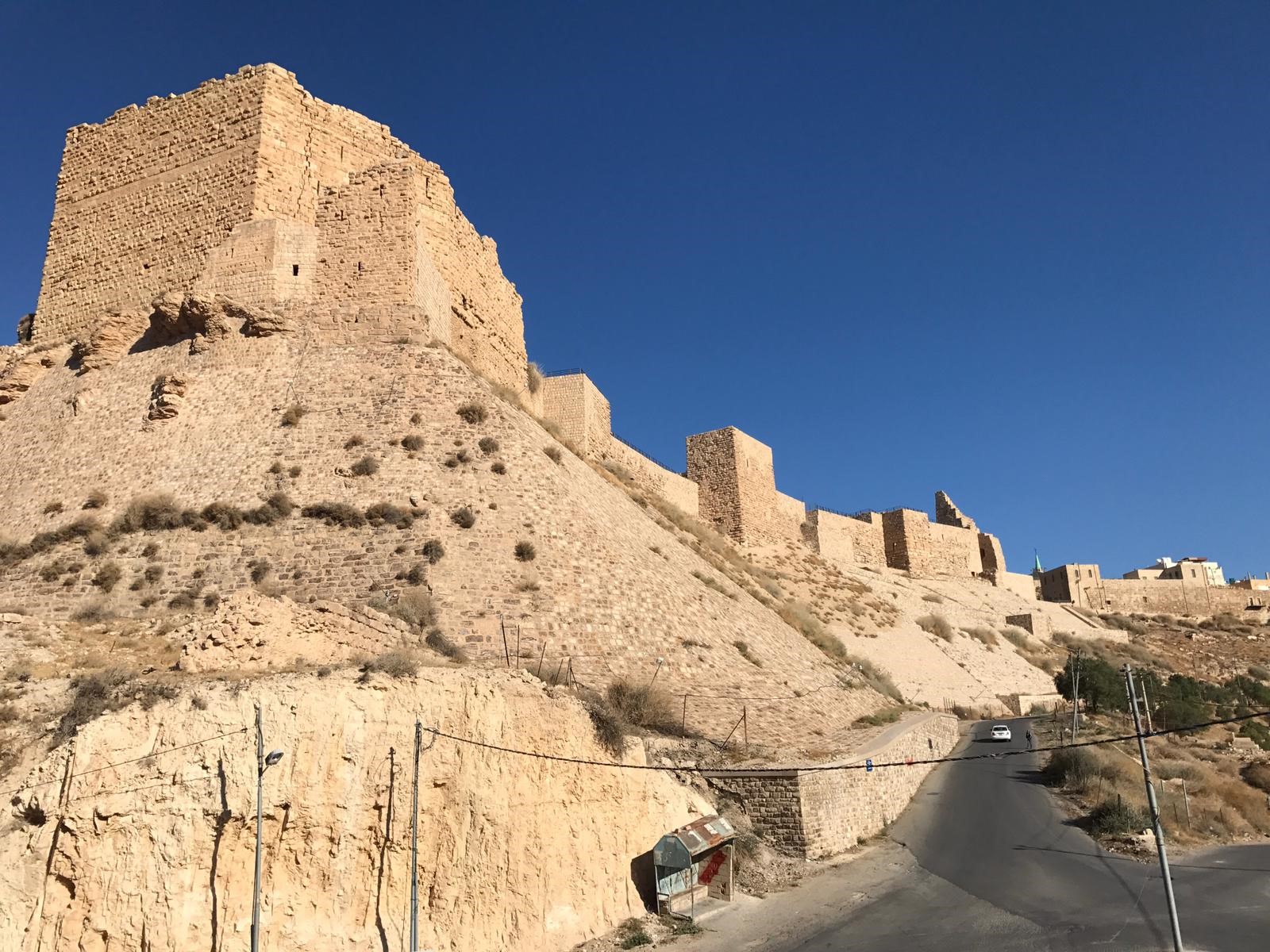 Today was the last of our major wadi crossings, this time Wadi Husa. An exhilarating 11-kilometer off-road descent over chunky white limestone trail met up with the King's Highway for the final 9-kilometer plunge to the wadi floor. Getting out of the wadi required a 20-kilometer climb up the other side, but for the first time on the trail, no hike-a-bike was needed as the grade was relatively gradual.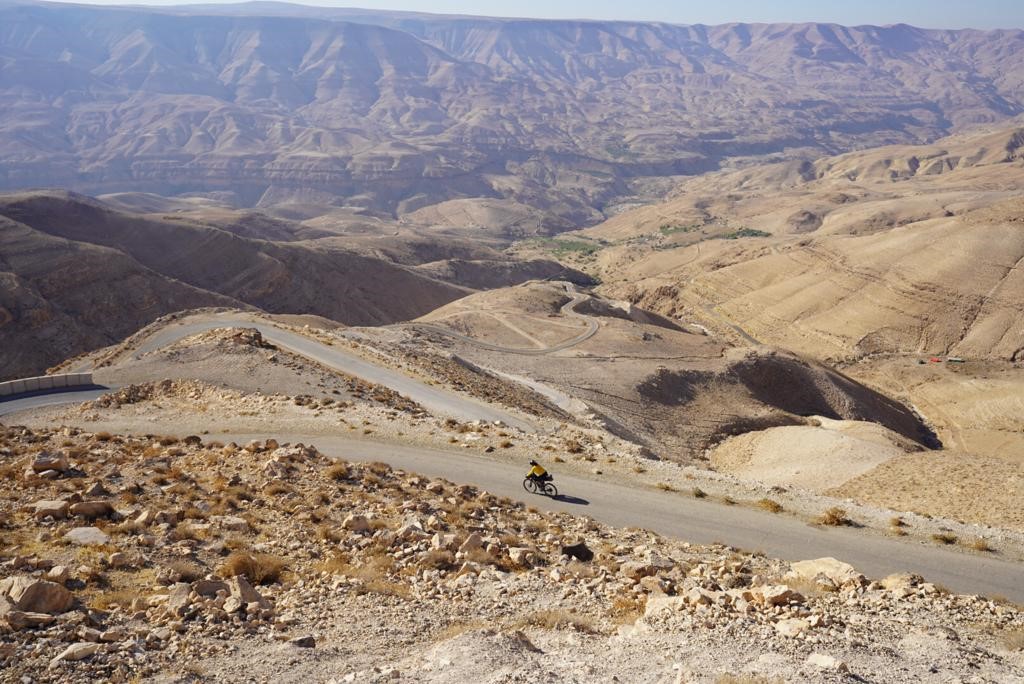 Every country seems to have their own distinct produce being sold by the side of the road — pomegranates in Morocco, corn in Armenia, and here in Jordan, its tomatoes. At the base of both Wadi Mujib and Wadi Hasa, tomato fields dominate the landscape, their deep red color sitting in sharp contrast to the brown-hues of the rocky sandstone walls of the lower reaches of the canyon.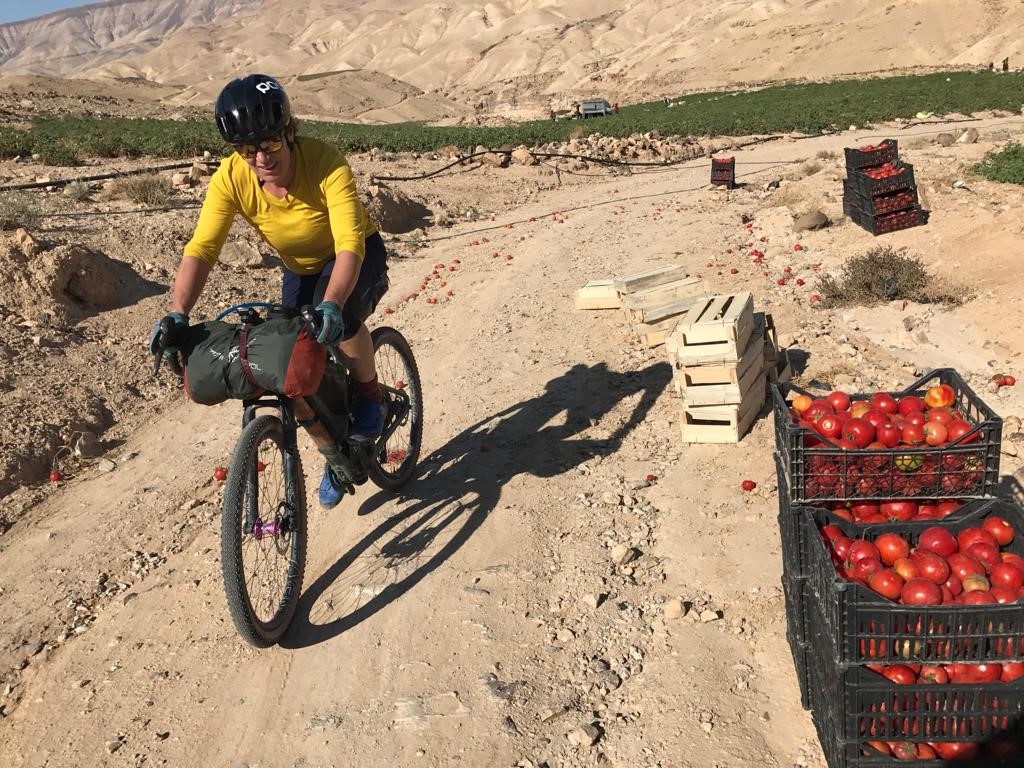 Jordan is one of the top 10 producers and exporters of tomatoes. We have eaten tons of the ruby red fruit on the trail in everything from egg dishes for breakfast to salads and condiments in schwarma sandwiches. Once you've tasted a Jordanian tomato (or olives or olive oil or…) you will have a hard time going back to eating the tasteless ones you buy in most American grocery stores.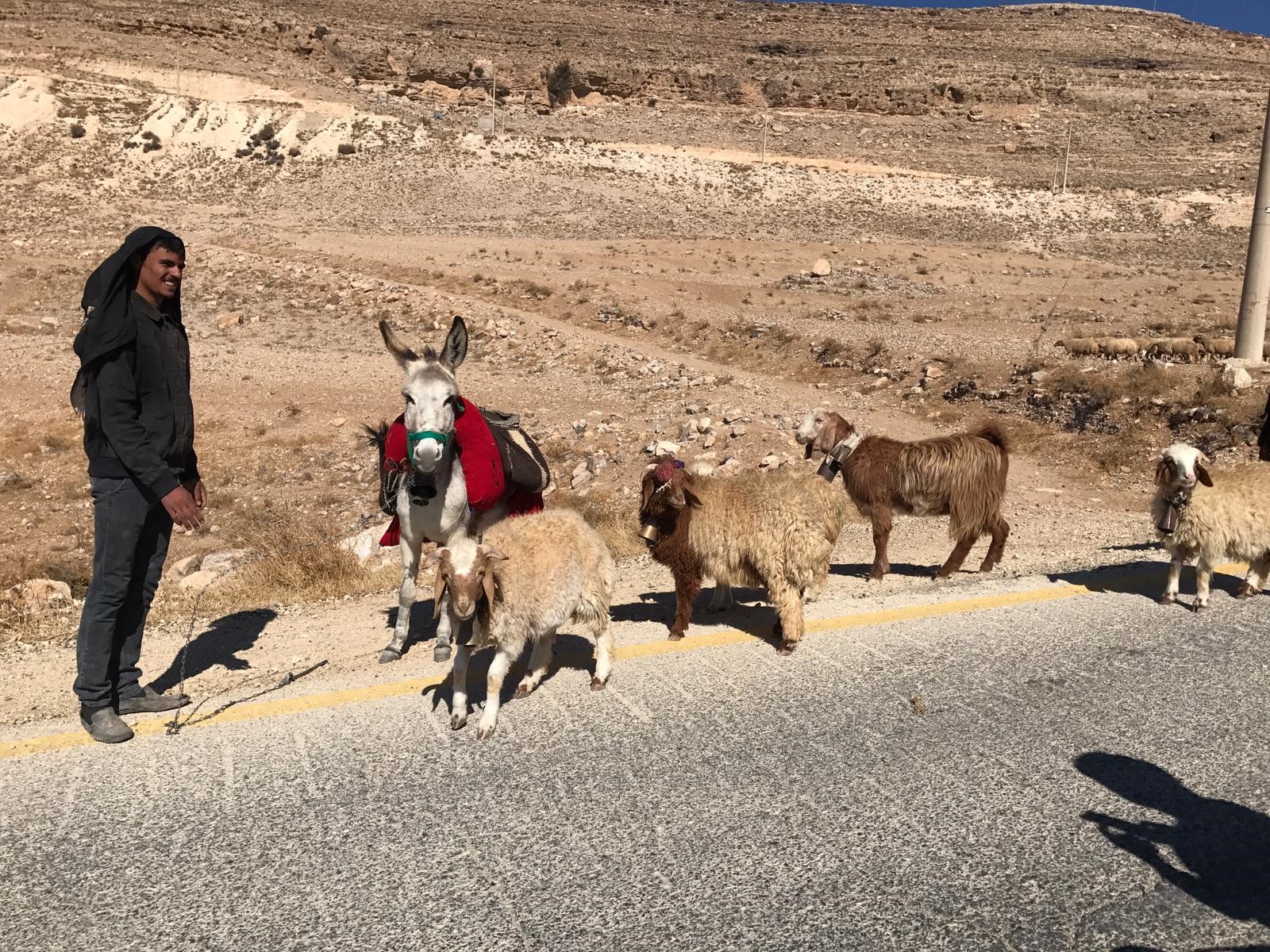 Arriving in Ais before the sun went down, we found a sweets shop that specializes in kanafeh—a traditional dessert made with semolina dough, soaked in sweet, sugar-based syrup, and layered with cheese. Hopefully all that sugar will replenish our glycogen stores to power us through the last 5 days of the trail.
Subscribe to the blog for more on #AmyBikesJordan!