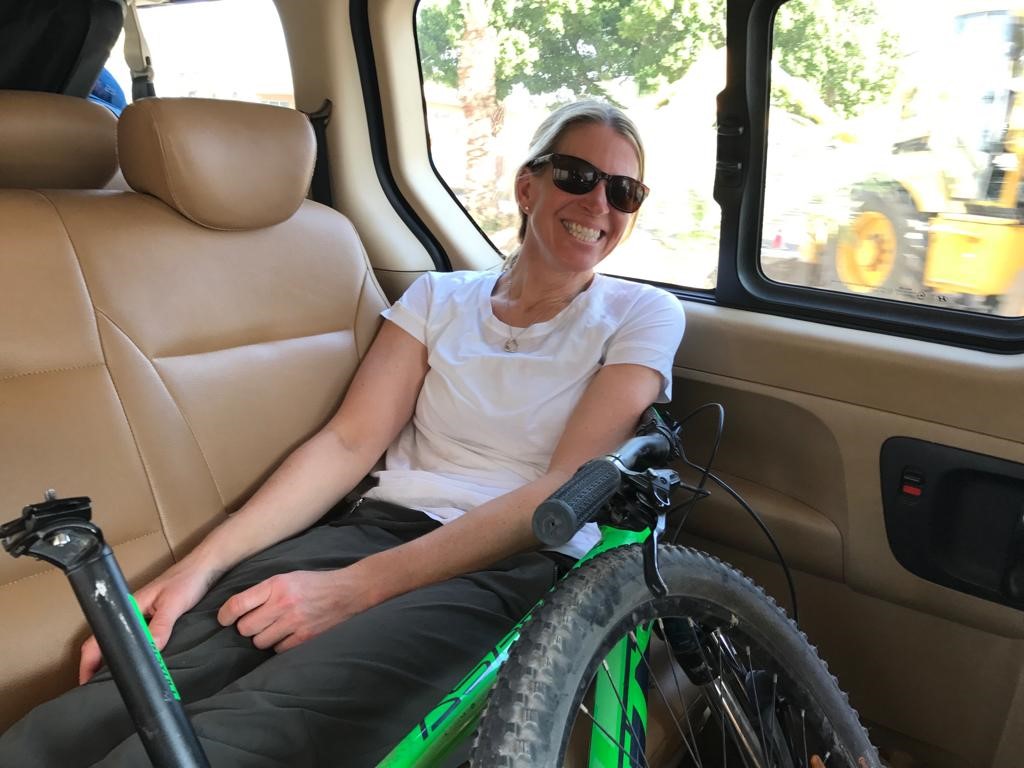 Our ride on the Jordan Bike Trail officially ended as we rolled into the chaotic traffic of Aqaba. Caked in a mix of sweat, sand, dust, and sunscreen as I walked through the immaculate lobby of the Intercontinental, the nice man at reception skeptically greeted me before he found out what we had just done. He suddenly became genuinely overcome with joy that we experienced so much of his country—way more than most of the tourists he meets who come to Aqaba for some sun and sea. "You have just made me so happy," he told me as he placed his hand on his heart.
Our final ride stats: 730 kilometers or 456 miles, over 58,000 feet of climbing, and 13 days straight to complete. I was ready for a little R&R.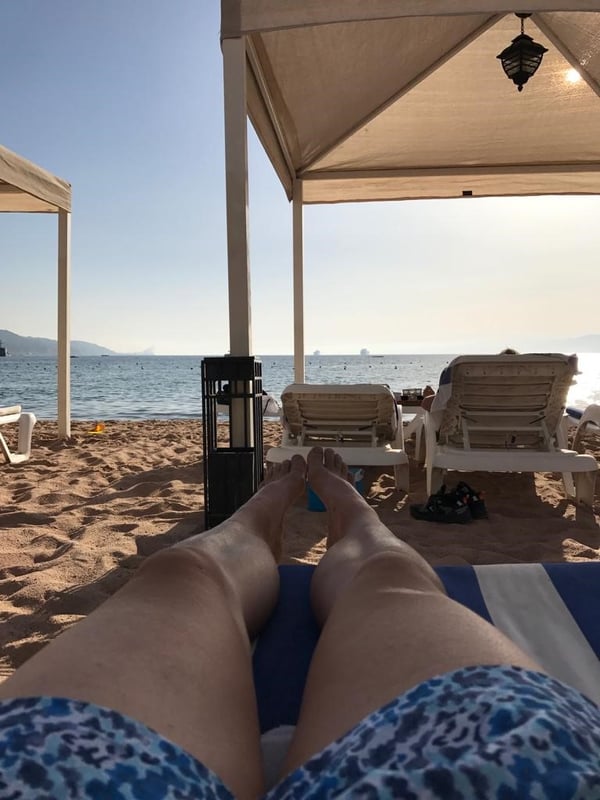 After packing up the bikes and sorting through gear, we spent the rest of the afternoon lounging on the beach along the Red Sea, looking out over Eilat in Israel just down the shore. Although we were battered and bruised, our bodies a bit exhausted from a continual two week push, we had a hard time winding down (and suppressing our now insatiable appetite). Neither of us were ready to leave trail life behind and enter back into our everyday lives quite yet. Something I always struggle with at the end of any big adventure.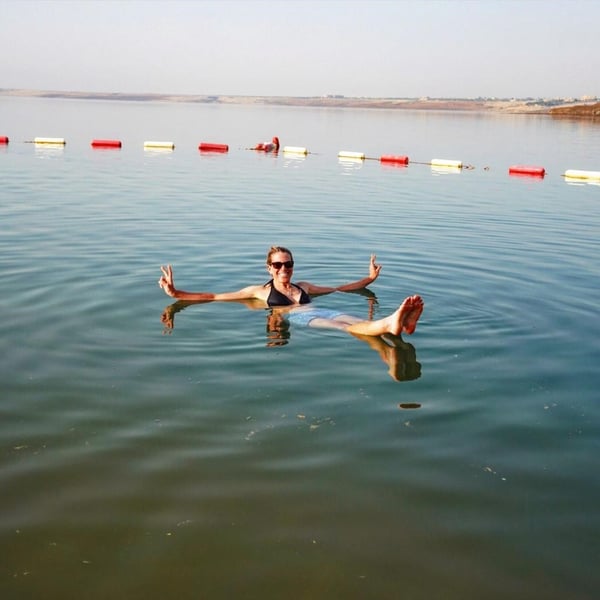 We spent our last day in Jordan floating in the healing waters of the Dead Sea. On the three hour drive up, I looked over at all the craggy terrain we crossed through and thought how lucky I was to see parts of Jordan that anyone simply driving the main road down here along the Jordan Valley never gets to experience.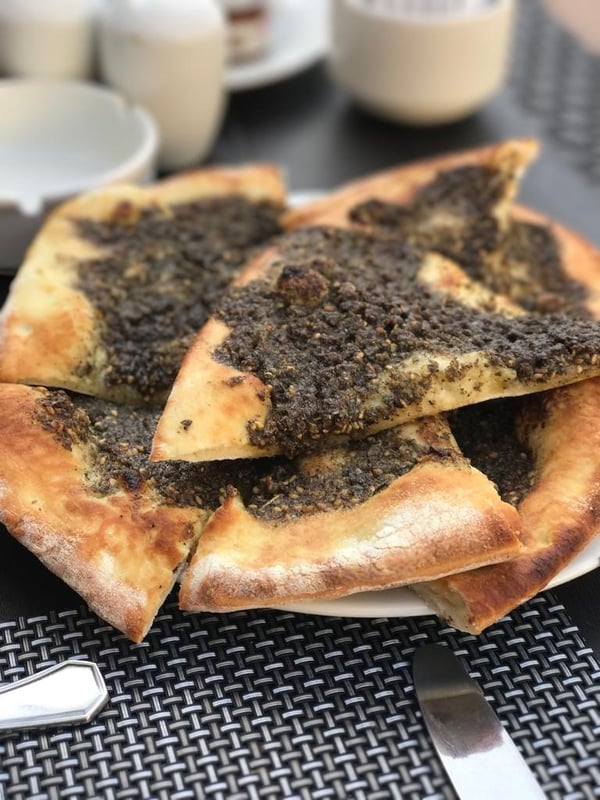 Sharing a nice dinner with good friends from Experience Jordan Adventures who drove down from Amman to visit helped to ease the slide back to reality. Over the next couple of days, the sore muscles, bruises, sunburn, and scrapes will fade away but the big smiles, cries of "Welcome to Jordan!", countless offerings of food and sweet tea, making connections even if we don't share a language, sunrises, sunsets, sand in my shoes, sun on my face, smell of fresh pressed olive oil, sound of the call to prayer—all those things will remain. Every time I fly off from Jordan, I feel my heart is full, but I manage to leave a little bit of it behind, ensuring I will return once again.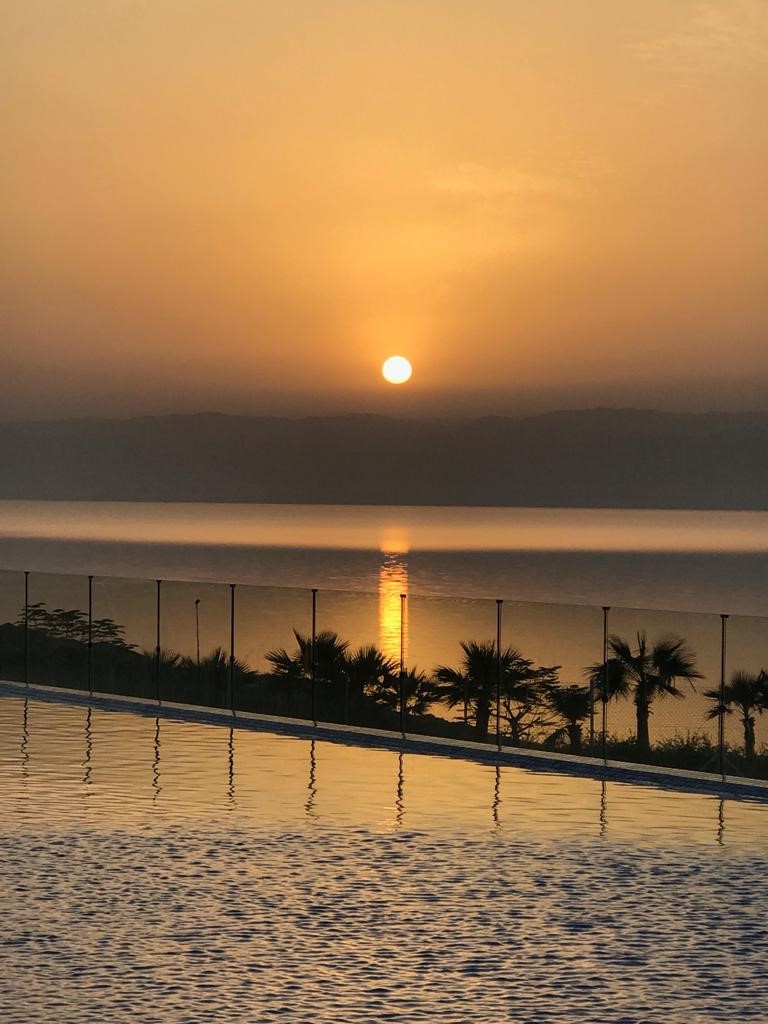 Until next time Jordan. Shukran jazilan.