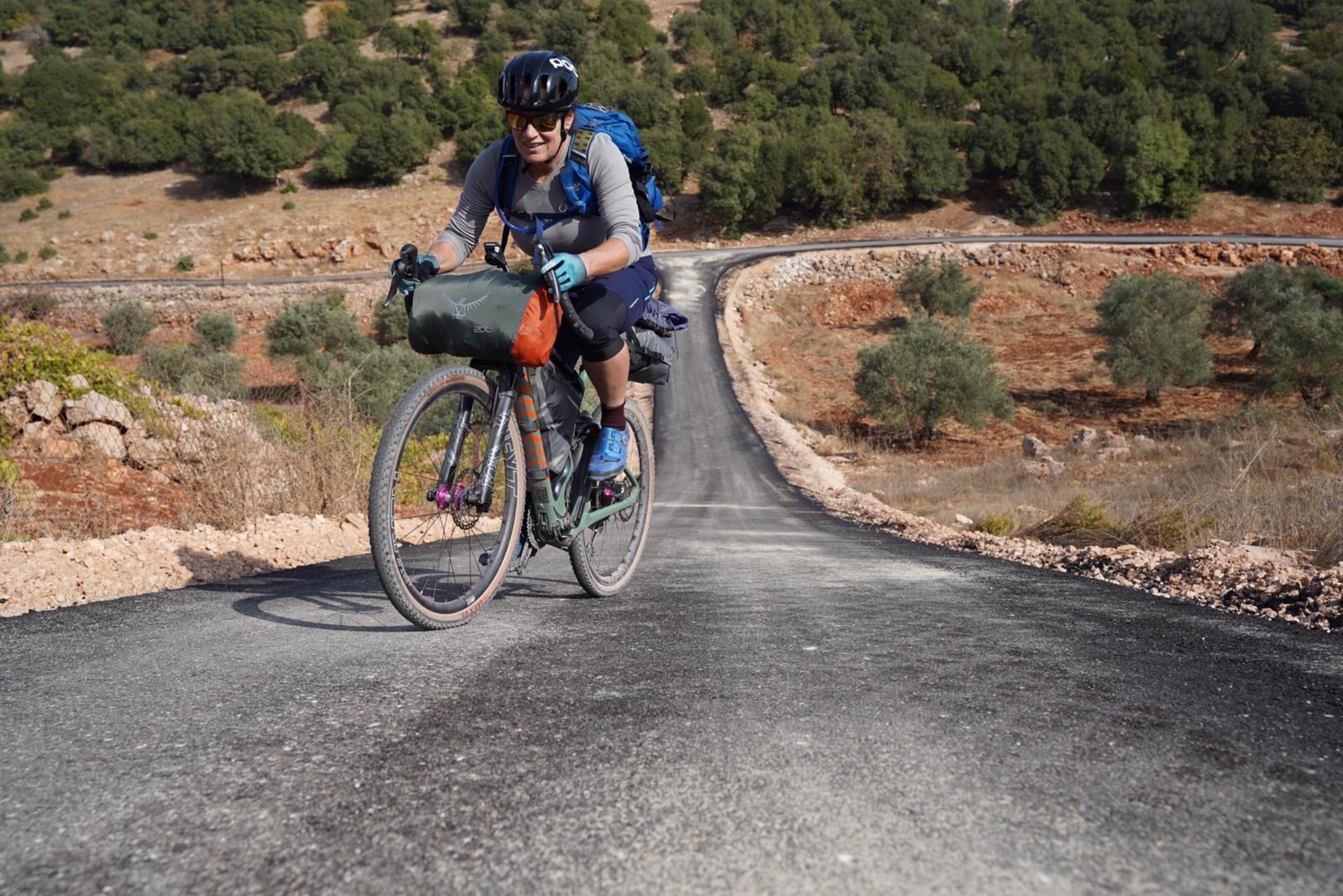 On November 13, 2019, Amy Jurries departed from Um Qais on a 454-mile bike ride on the Jordan Bike Trail, reaching her final destination of Aqaba on the Red Sea. This 13-day bike ride is comprised of 12 stages and passes through three regions of the country (Northern, Central and Southern).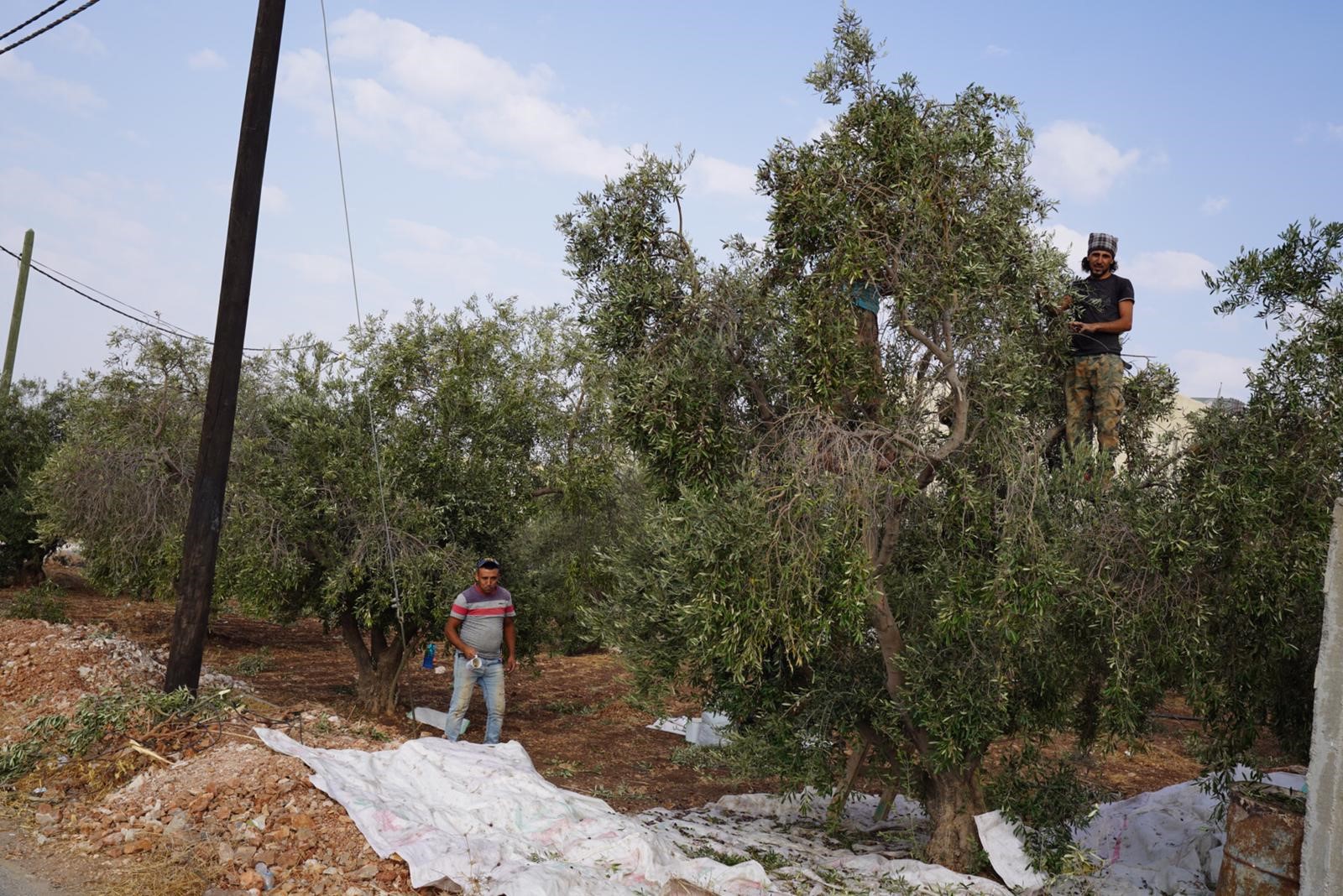 Today was all about the up and the down (OK mostly up) as we made our way towards Ajloun Castle. The relatively slow pace of riding a bike meant we got a glimpse into daily life as we rolled through the small, white-washed villages — live chickens for sale inside shops, bakers stretching dough to make shrak, a large unleavened flat bread, cars being washed in preparation for the weekend (weekends start on Friday here), and generations of families precariously perched on tree branches harvesting olives. Everyone waved as we rolled past and many tried to entice us to pull over to share in some coffee or tea.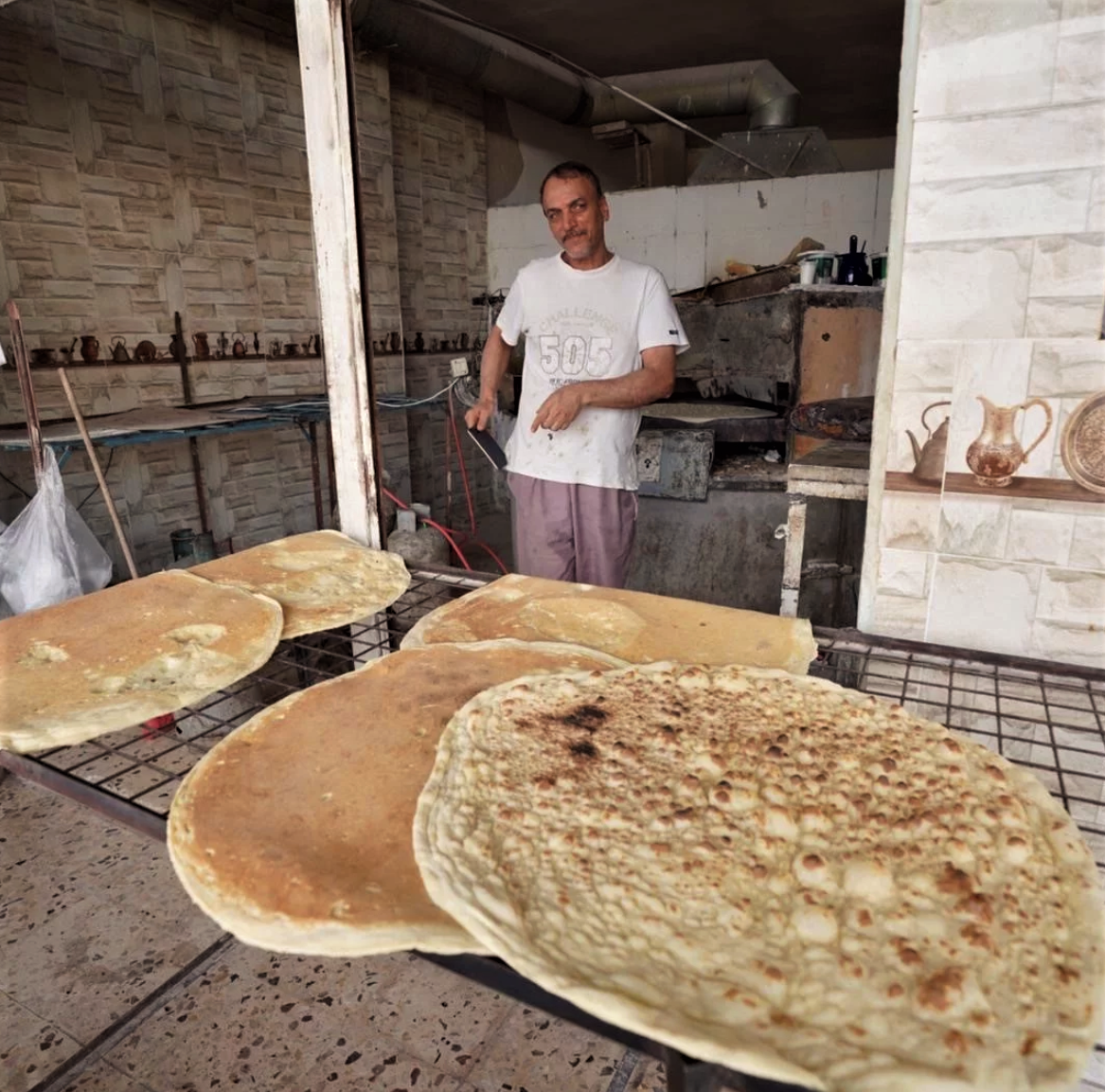 We left quite early in the morning so stopped in the small village of Kufr Rakeb for breakfast. The local bakery and falafel stand was a hub of activity, with everyone stopping to pick up their fresh bread for the day. Many wanted to check out our bikes and take photos with us as we pulled over to enjoy some shrak straight off the griddle and falafel straight out of the fryer.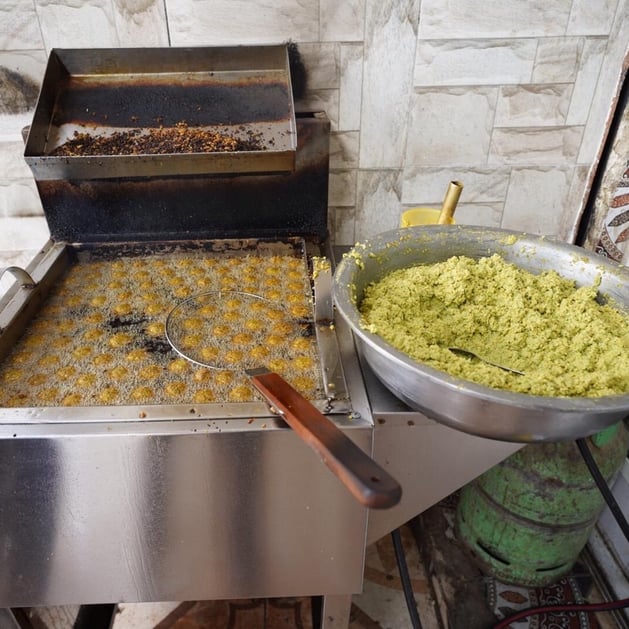 A little further down the road we found a small cafe, where we could enjoy some thick, cardamom-spiced Turkish coffee to power us up the next big climb. The cafe was obviously THE place to get coffee in town, as tons of young men sat outside and a dozen or so cars pulled over to get their caffeine fix, blocking the roundabout in the process without seeming to care that other cars or trucks might want to get through. Personally, I would do the exact same thing if such a silly thing as parking stood between me and my morning coffee!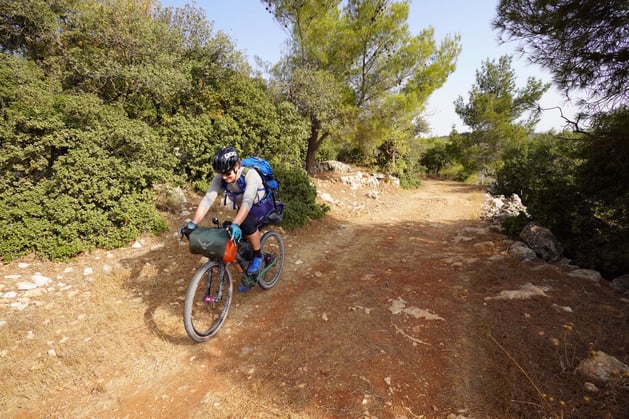 Soon after our breakfast stop, the olive trees gave way to evergreen oak trees as we passed through the Burqush Forest. Now protected by the Jordanian government, this area includes some of the last old oak forests in Jordan and indeed in the Middle East. We saw quite a few families enjoying a picnic in the shade of the trees and were tempted to do the same.
Upon arriving at Ajloun Castle, we decided to call it a day even though we had a couple hours of daylight left. We had already climbed 6,000 feet, a lot of it on double-digit grade climbs, and also wanted the opportunity to explore the castle. This historic castle was built atop Mt 'Auf (1250 meters) during the early 12th century. Thanks to its views over the Jordan Valley and the three large wadis leading into it, the castle served as a strategic defense position against the Crusaders.
Subscribe to the blog for more on #AmyBikesJordan!