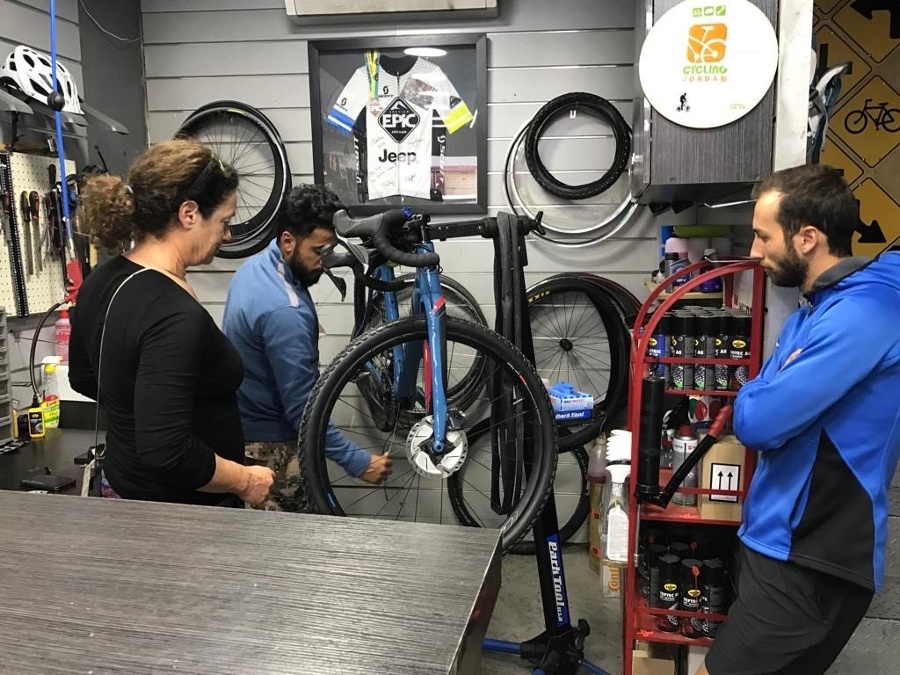 On November 13, 2019, Amy Jurries departed from Um Qais on a 454-mile bike ride on the Jordan Bike Trail, reaching her final destination of Aqaba on the Red Sea. This 13-day bike ride is comprised of 12 stages and passes through three regions of the country (Northern, Central and Southern).
As I only just arrived in Amman during the wee hours of the morning, I was not exactly happy when my alarm went off a few hours later. But there was no time for snoozing as we had tons of preparation to do before setting off to Um Qais.

Jordanian breakfasts are one of my favorite things in the world so it made rolling out of bed easier. We're talking super strong coffee, hummus and eggplant mouttabal scooped up with pita and manaqish, a type of flatbread covered in olive oil and za'atar spice. Sometimes I add a nice hot bowl of fuul, a hearty dish made from beans, lemon juice, olive oil, and chili.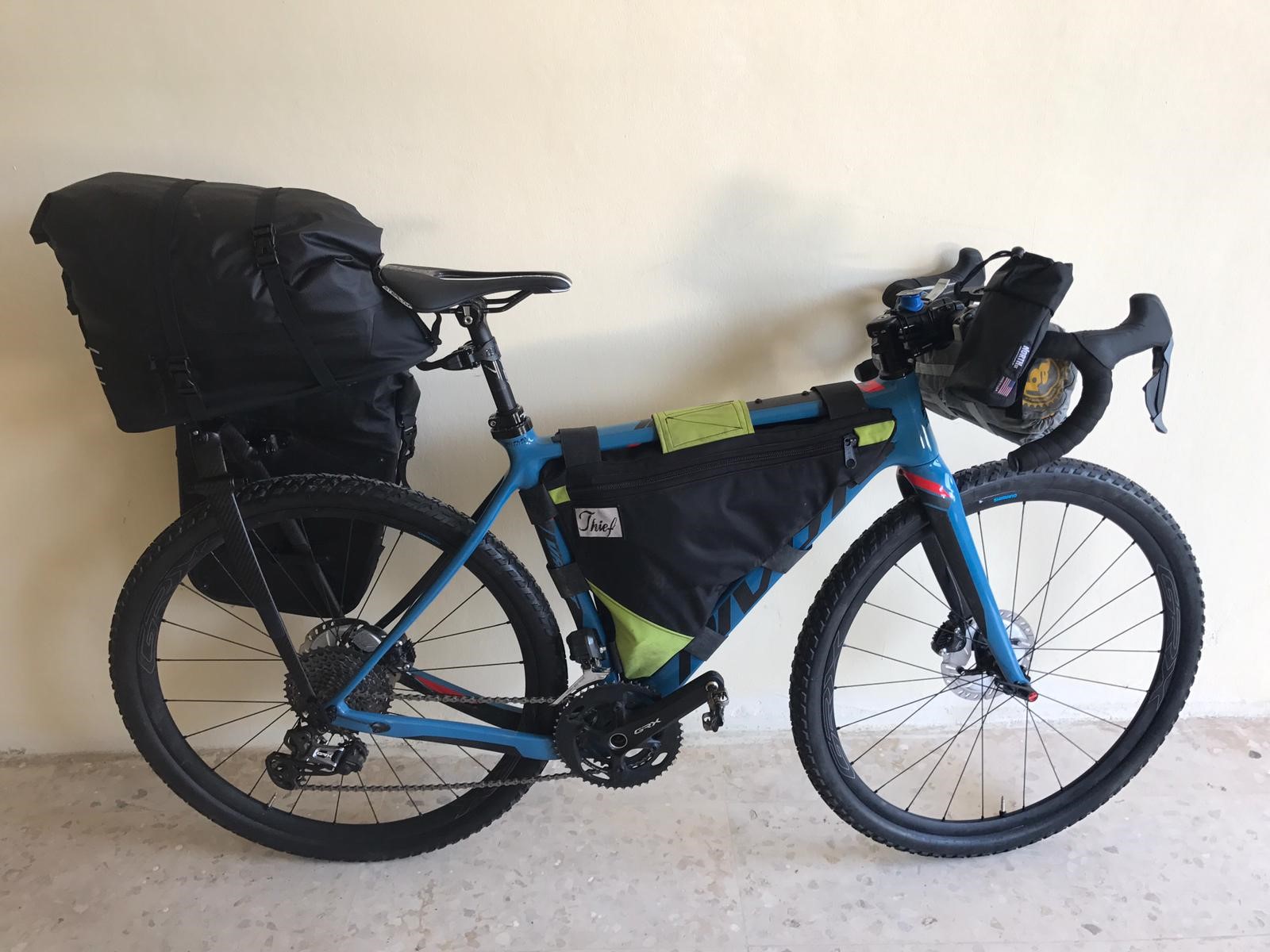 After breakfast the day was spent putting together the bikes we brought with us from the US and packing everything we would need for two weeks into the small bike bags we plan to carry with us on the trail. Not an easy task to say the least.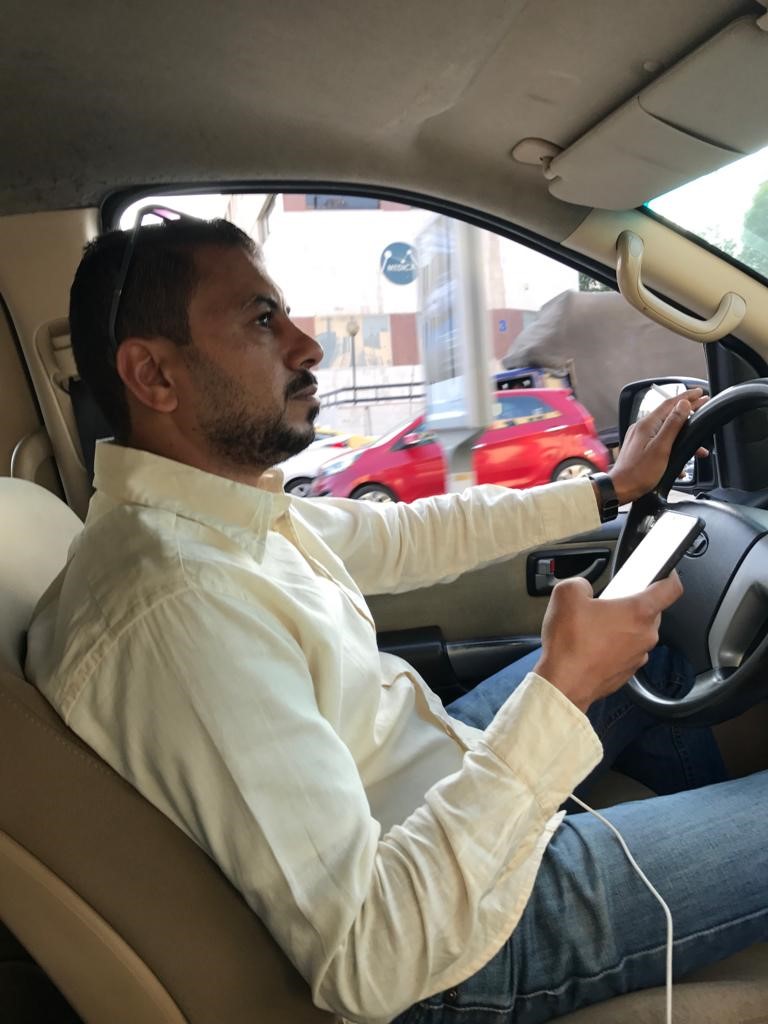 Our super fun, Google-translate-loving driver from the night before, Aktham, met us late afternoon to start the three hour or so drive up north toward the Syrian border. Along the drive, we made quite a few unproductive hardware store stops in search of gas for our camp stoves (looks like cold coffee and PB&Js for us), popped in to see the helpful team at Cycling Jordan to fix an issue with one of our bikes, and picked up some groceries for snacks on the trail.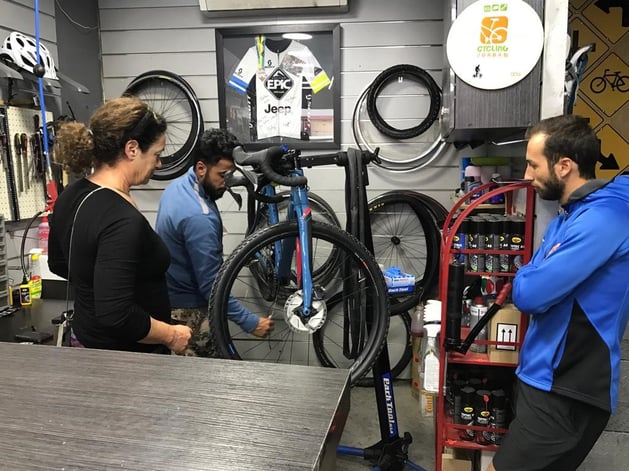 Outside the window of the van, small villages passed by with men spilling out of the brightly lit shops, or praying on mats to one side. Live goats chilled out in the street next to freshly slaughtered and cleaned ones hung ready for sale. As we started to see signs pointing towards Syria, the cacophony of city life quickly gave way to quiet darkness. I could barely make out the outlines of deep canyons with just a few twinkling lights in the distance.
After a few stops to ask for directions, we finally arrived at Beit Al Baraka in the small village of Um Qais. This beautifully decorated B&B is part of Baraka Destinations, a cooperative that works with local communities to offer more genuine tourism experiences that highlight local cultures.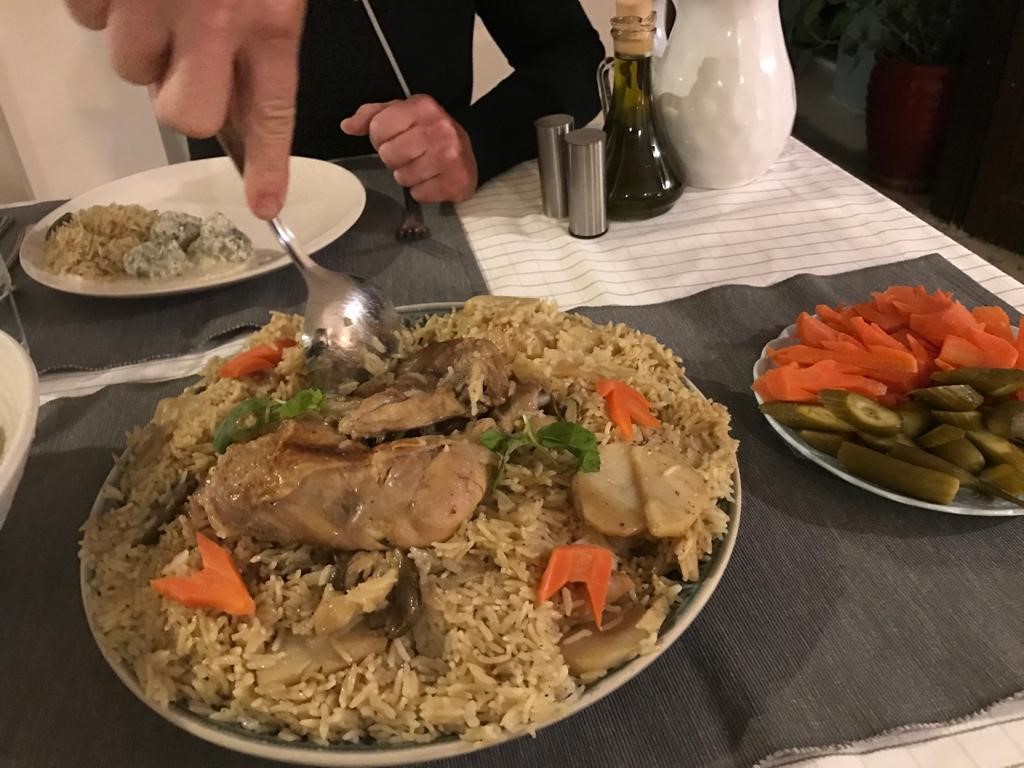 No sooner had we arrived than Hala, the sweet woman who runs the house, brought out a huge dinner spread of chicken maqluba, dumplings in yogurt sauce, fatuoush salad, and fresh baked flat bread. We rubbed our full stomachs over some mint tea and fig cookies before calling it an early night in preparation for the big day of cycling ahead.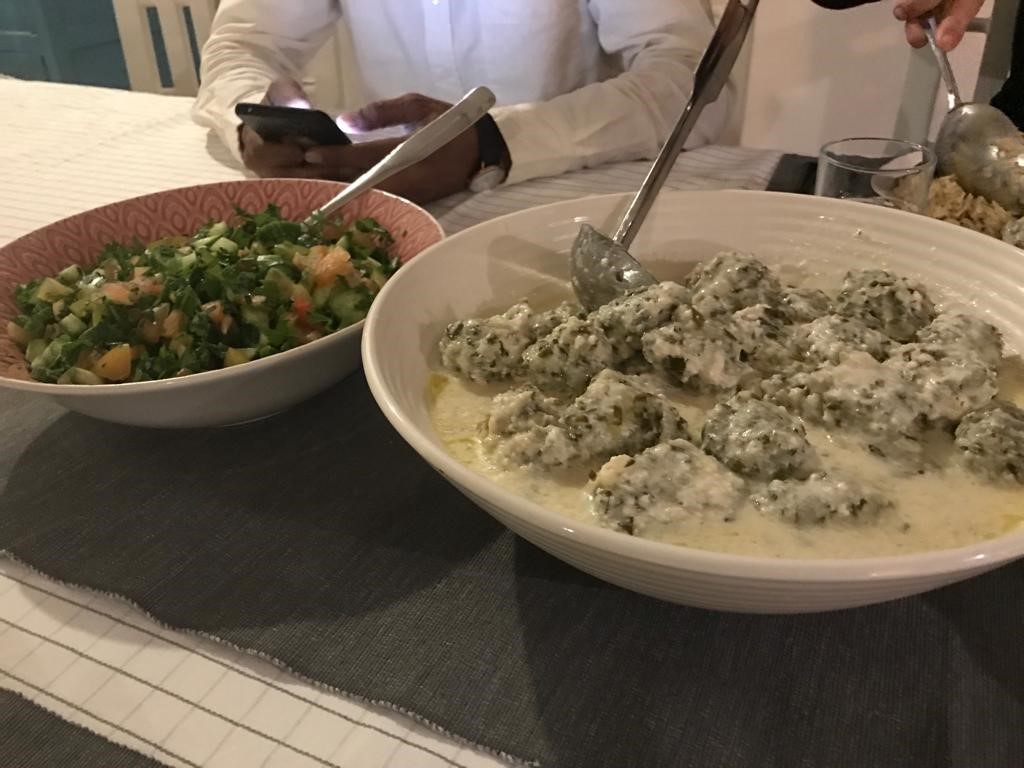 Subscribe to the blog for more on #AmyBikesJordan!