Each year with the arrival of the festive month of December, the Christmas spirit is felt across Jordan as decorations, Christmas trees, and seasonal lights fill restaurants, malls, hotels, and neighborhoods.
The Christmas season is not only celebrated by Jordanian Christians but many Muslim families also enjoy celebrating this special time of year with their fellow citizens. From attending Christmas bazaars and baking festive cookies to participating in Christmas carols, the holiday festivities are filled with joy, unity, and memorable celebrations for many Jordanians.
As a Jordanian Christian myself, I eagerly wait for the Christmas season to arrive in Jordan. Baking, feasting, and spending time with loved ones are some of my favorite memories during this special time. Here is a roundup of my five favorite Christmas traditions in Jordan.
1. Visiting a Christmas Market
Every year, many hotels, local organizations, and churches host Christmas markets and bazaars that display various items, including local products, Christmas gifts, and baked goods. They also include live Christmas music performances by local musicians. This year, the St. Joseph Church in Jordan's capital city of Amman hosted a Christmas market titled the "Christmas Village."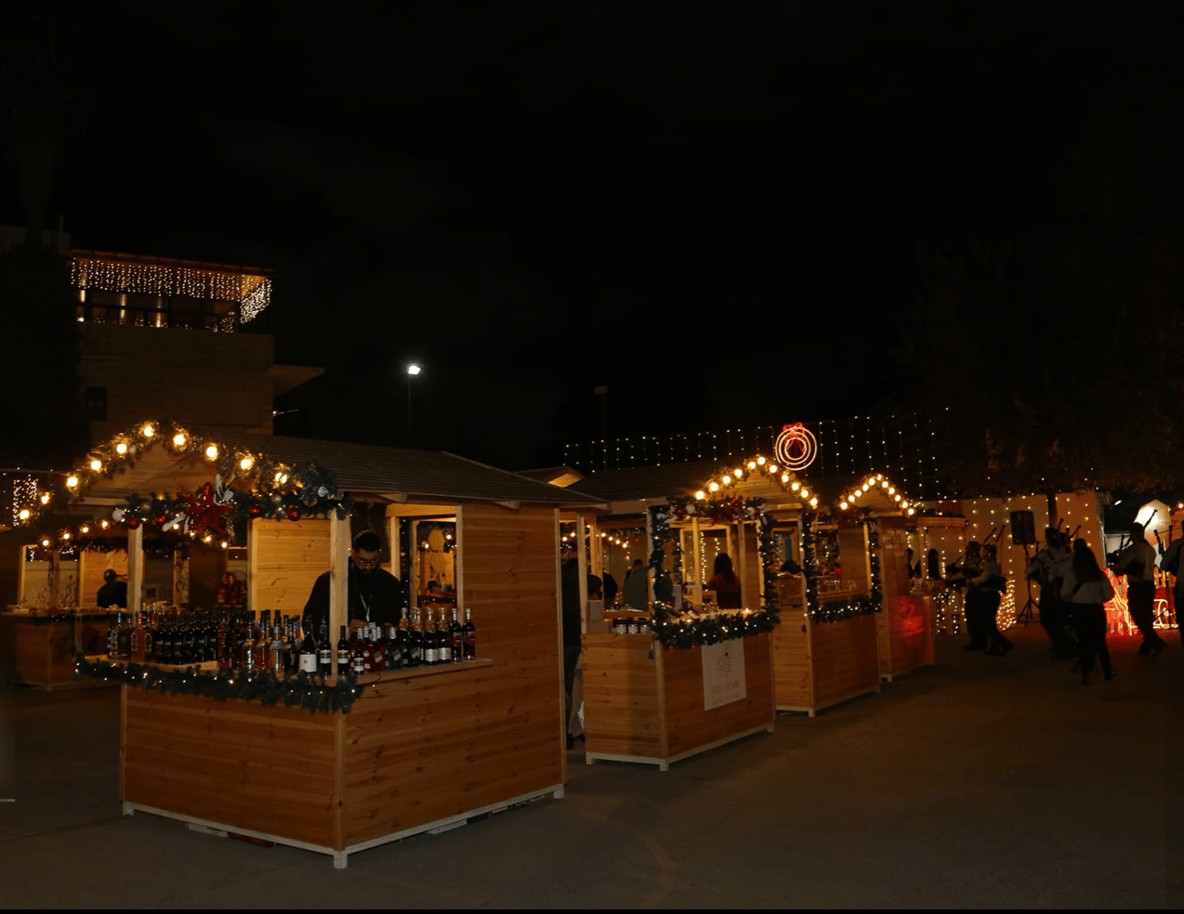 2. Baking Christmas Treats
One of my favorite activities to partake in during the Christmas season is decorating gingerbread houses and baking Christmas cakes and cookies with loved ones, including popular local Christmas treats "kaak and maamoul," a famous round shaped, date-filled cookie that is topped with powdered sugar. The smell of freshly baked goods fills the entire house as beautiful Christmas songs play in the background.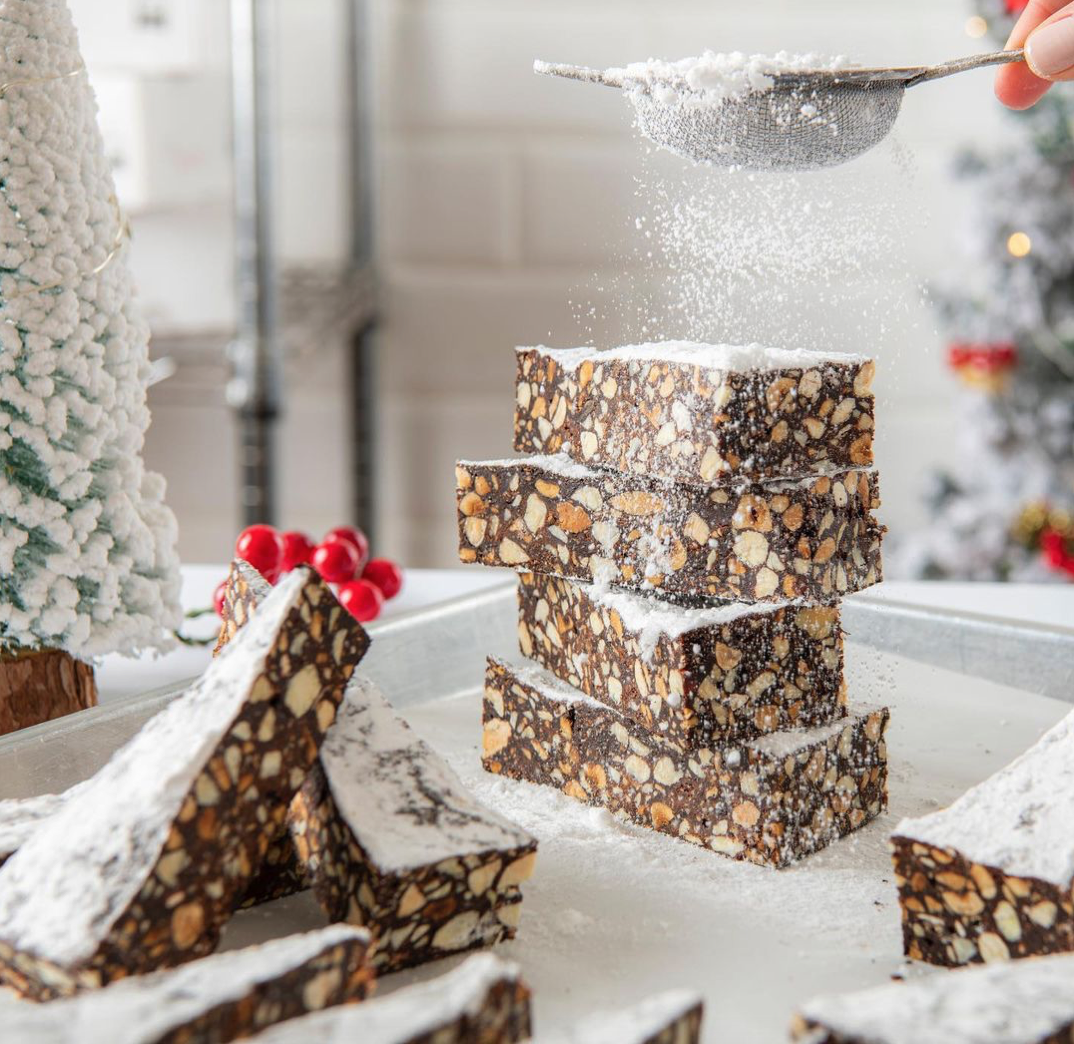 3. Attending a Christmas Concert
Jordanian choir, Dozan wa Awtar has become renowned across the kingdom for its highly admired Christmas concerts. Dozan wa Awtar are a group of highly-skilled local singers who perform both Arabic and English songs to celebrate the Christmas season.
4. Annual Christmas Lunch on December 25
For many Christian families in Jordan, Christmas day is commonly celebrated by attending a holiday lunch with family members. This lunch, which lasts for several hours and includes Turkey, stuffing, sweet potatoes, and many festive desserts is a special annual gathering for families and their loved ones.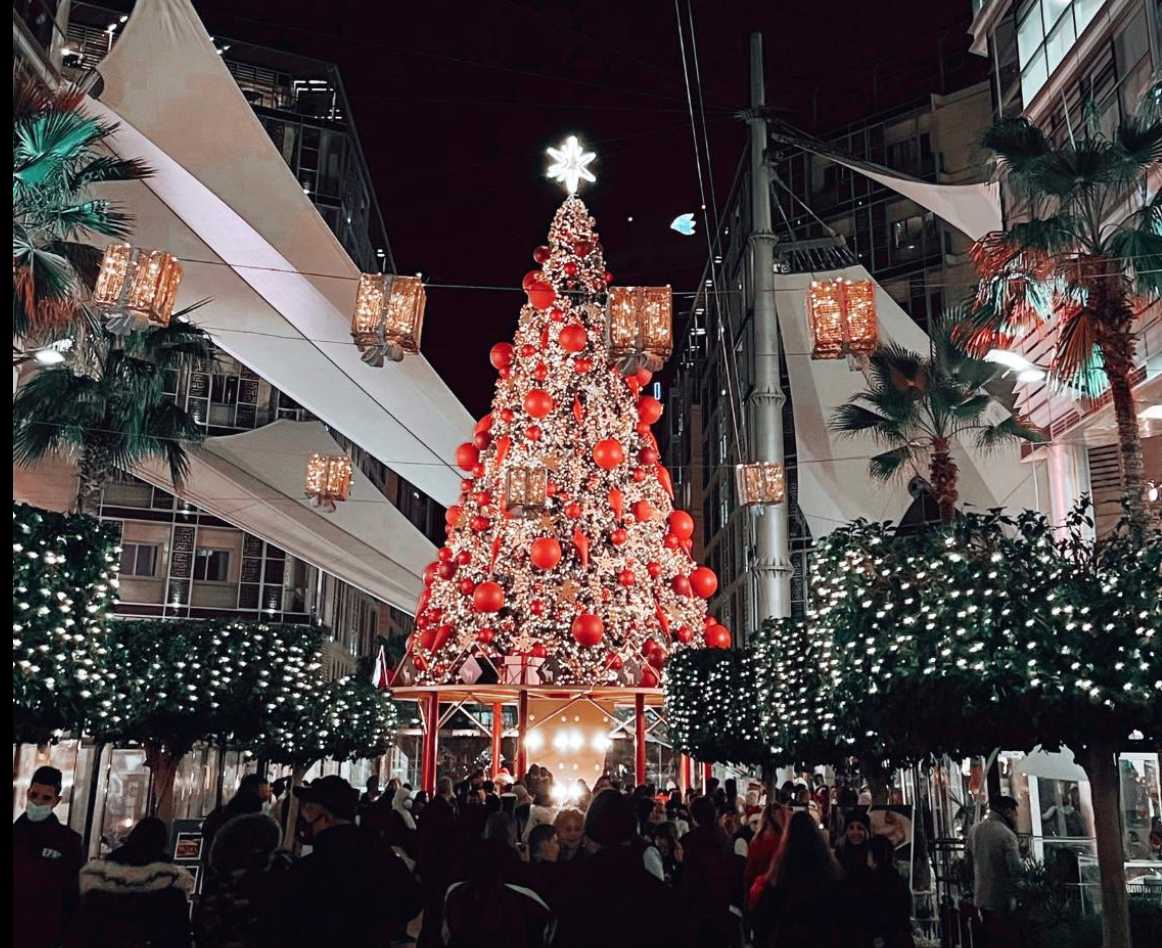 5. Christmas Tree Lighting
Various towns and cities across Jordan host annual Christmas tree-lighting ceremonies that people from various backgrounds attend and watch together. This year, The Boulevard in Abdali, Amman's downtown pedestrian area that features shops, restaurants, cafes, and residences, hosted its annual Christmas tree-lighting ceremony.