In Jordan's capital city of Amman, three Jordanian sisters use their grandmother's recipes to help teach people how to cook Jordanian dishes, exposing them to Jordanian culture and experiences through local food.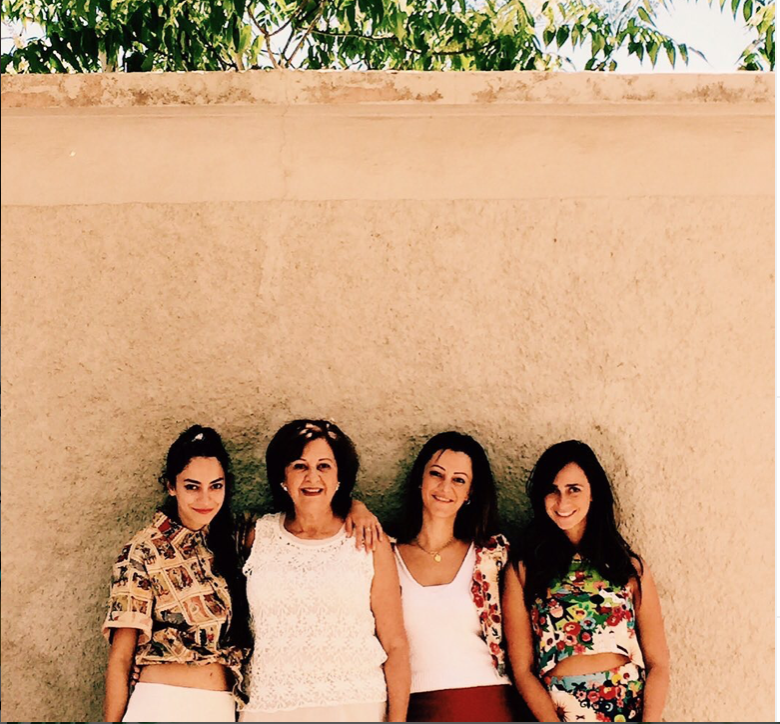 (Photo Credit: Beit Sitti Instagram)
In 2010, Maria, Dina, and Tania Haddad founded Beit Sitti, which means "grandmother's house" in Arabic, after their beloved grandmother passed away. The home is located in one of Amman's oldest and trendiest neighborhoods, Jabal Al Weibdeh. By launching their local enterprise and opening their grandmother's home to teach people from around the world Jordanian dishes she once loved, the Haddad sisters aimed to keep their grandmother's legacy alive. Cooking classes at Beit Sitti are offered any day of the week and guests can choose to cook breakfast-lunch or dinner dishes. They begin by learning to chop, prepare, and cook their main meal followed by a salad, side dish, and conclude with a delicious Arabic dessert.
Some of the most popular dishes that guests can learn to make and enjoy include, "mulukhiyeh," Jew's mallow cooked with chicken and topped with garlic and coriander, "mujadara," a lentil, rice, and caramelized onion dish, and "kafta," a meat dish cooked with parsley, onion, and garlic soaked in a tahini or tomato sauce.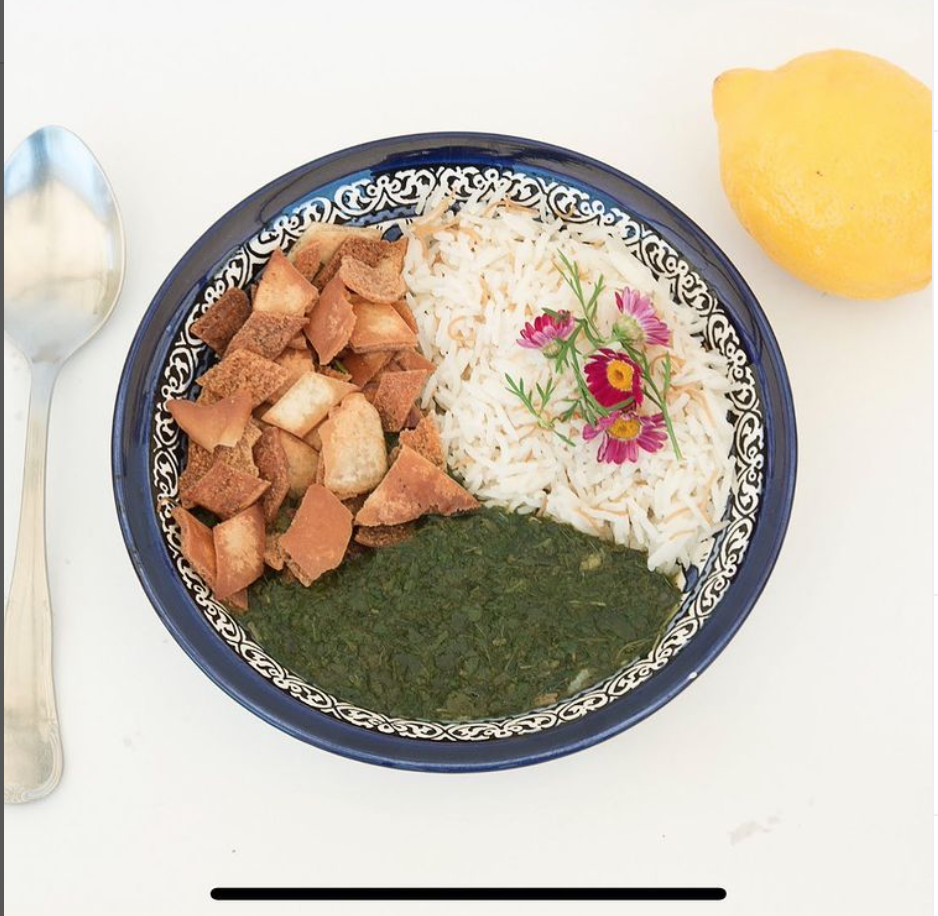 (Photo Credit: Beit Sitti Instagram)
Additionally, Beit Sitti offers various Jordanian food items that people can purchase, such as Arabic mixed spices, pomegranate molasses, olive oil, and tahini. It also provides an array of detailed recipes and instructions of local appetizers and main meals that one can easily follow in the comfort of their own. These products and recipes can be found online on Beit Sitti's website.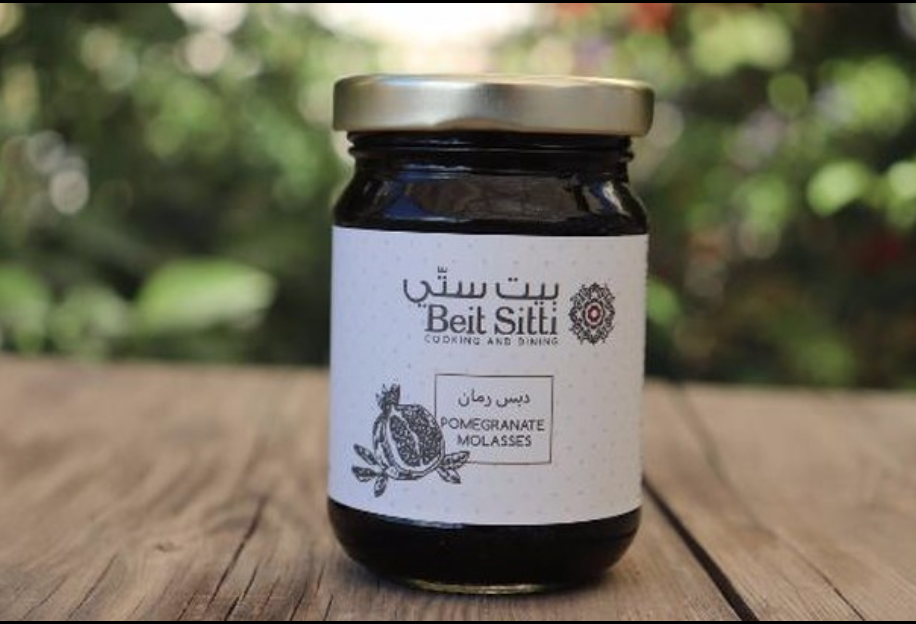 (Photo Credit: Beit Sitti Instagram)
Beit Sitti is not only a place filled with love, cooking, and culture but it is also one that encourages female empowerment. The business employs many Jordanian women from various areas across Jordan to teach cooking classes and share their techniques and tips with those who visit the home. This opportunity helps provide these women with monthly income as well as independence and new experiences with people from various backgrounds.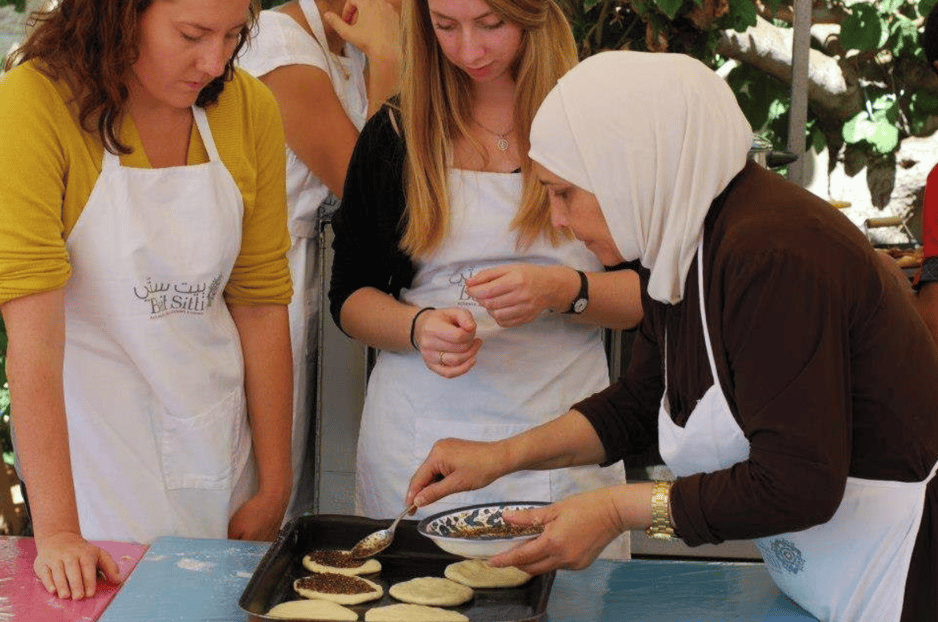 (Photo Credit: Beit Sitti Instagram)
Beit Sitti's impressive success and positive impact in Jordan has garnered attention from major international news outlets, including BBC, CNN International, and Conde' Nast Traveler. It was also awarded a certificate of excellence for being rated five out of five and ranked number one on Trip Advisor in Amman for three consecutive years.
Each day, this incredible Jordanian business opens its doors wide open, welcoming local and international guests and promoting community, food, and culture.
Want to know more about social enterprises you can visit and support on your next trip to Jordan? Check out our Meaningful Travel Map of Jordan!