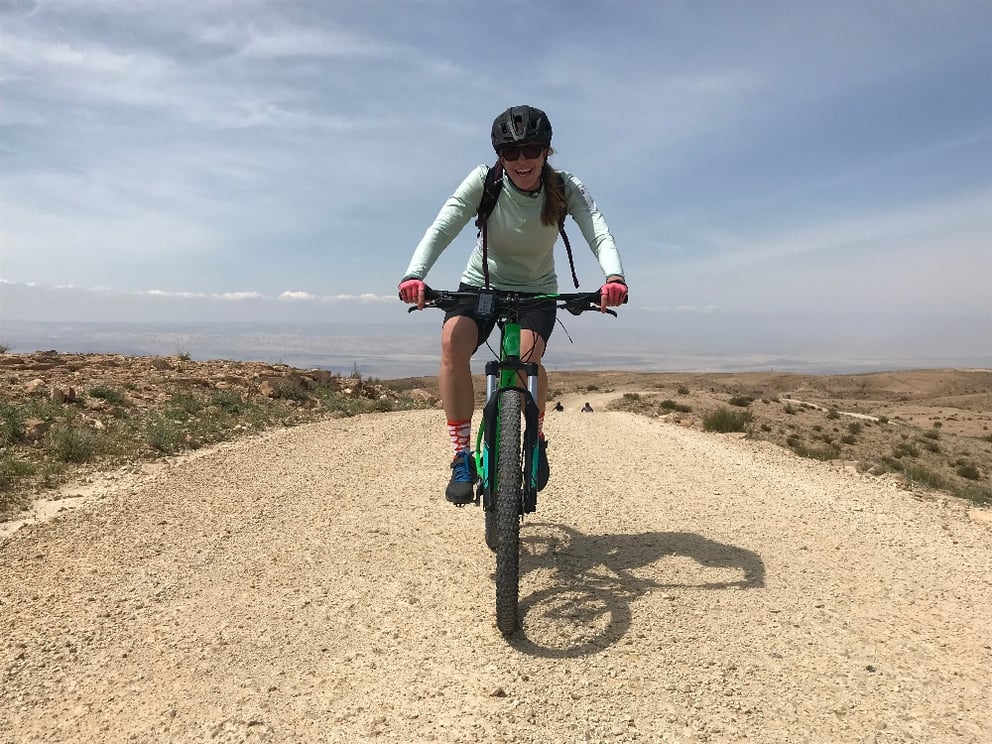 On November 13, 2019, Amy Jurries departed from Um Qais on a 454-mile bike ride on the Jordan Bike Trail, reaching her final destination of Aqaba on the Red Sea. This 13-day bike ride is comprised of 12 stages and passes through three regions of the country (Northern, Central and Southern).
During a brief lunch break from cycling on my last trip to Jordan, I ate chicken maqluba made by a local family while watching the sun dance off the briny flat waters of the Dead Sea. As I squinted to make out the West Bank across the distant shores, I knew already then that I would be back within the year to explore more of the country. This time around, however, in place of a five day bike tour that takes in the cultural highlights of the southern part of the country (which was wonderful), I would bring my own bike loaded with gear and head to Um Qais at the northern border, not stopping until I reached Aqaba in the south a couple weeks later.
The Itinerary: The Jordan Bike Trail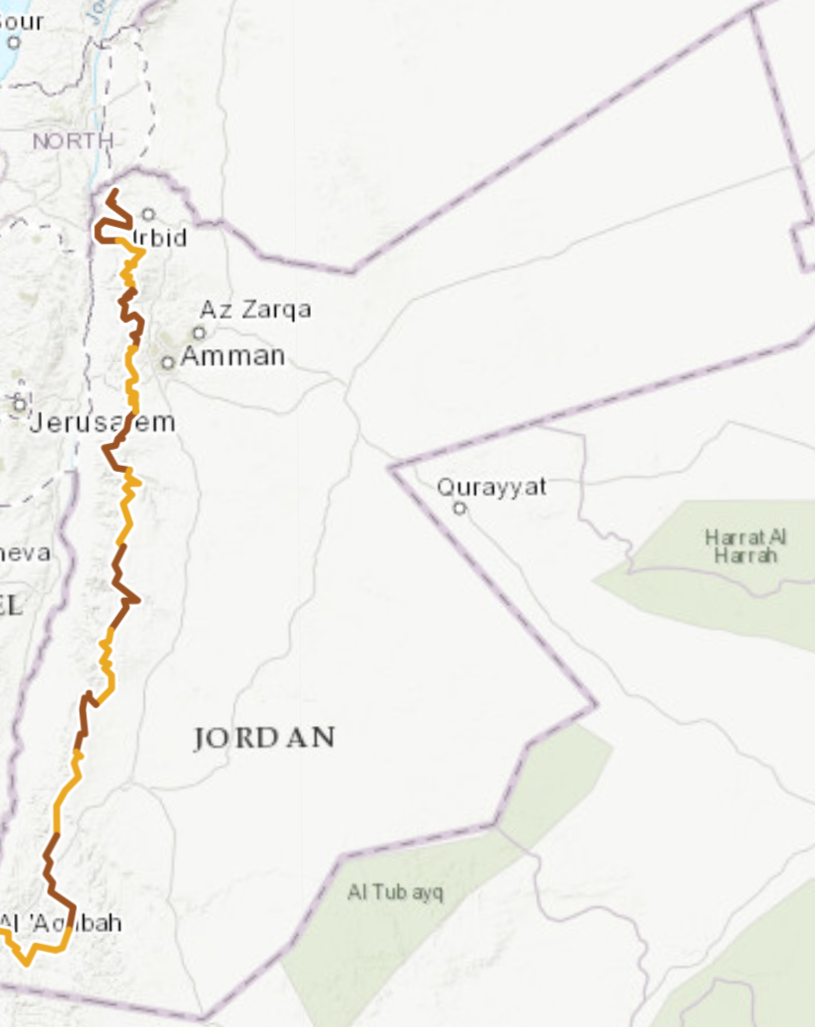 With a slightly faster but no less onerous itinerary than the hiker-friendly Jordan Trail, the 730-kilometer Jordan Bike Trail is a mixed-surface bike route that crosses the entire length of Jordan, passing through an impressive variety of historical and natural wonders along the way. The trail begins with rolling hills, olive groves, and farms in the north; continues across the dramatic canyons of the Dead Sea region (I see lots of climbing in our future), meanders through the remarkable landscapes of Dana, Petra, and Wadi Rum, before finally splashing into the Red Sea.
Over the next two weeks I will be posting regular updates about life on the Jordan Bike Trail. I hope to immerse myself in the sights, sounds, and smells of the less visited parts of the country, where local families call the place home. I want to share in their traditions and experience a cultural exchange that only slow movement on two wheels can afford you.
As my driver, Ektar, drove me to my hotel in Amman from Queen Alia International Airport late in the night, we chatted back and forth using the ever-useful Google Translate. He told me that he hopes Allah or God lightens the journey and makes the distance easy for us.
"Shukran jazilan," I replied. "Inshallah."
Subscribe to the blog for more on #AmyBikesJordan!