The popular adventure reality series, The Amazing Race was filmed in Jordan for the first time in the show's history.
The show is currently in its 34th season and has 12 different teams competing against each other. During this specific season, the teams traveled to different parts of the world to complete the show's famous challenges. The fifth episode was filmed in Jordan's beautiful Wadi Rum desert and the ancient stone-carved city of Petra. The teams had the unique opportunity to visit these historic places and complete a series of challenges at both sites. One of the activities they engaged in was boarding a steam train that dates back to the Ottoman Empire as well as searching for clues in the desert with a metal detector.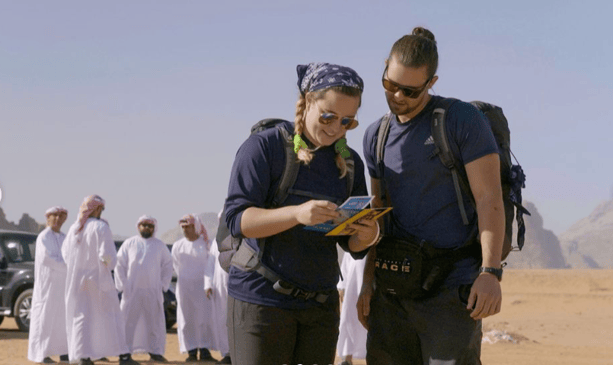 (Photo credit: The Amazing Race Instagram)
This episode titled "The Amazing Race of Arabia" aired on CBS. Prior to the teams' arrival in Jordan, the show was filming an episode in Florence, Italy. You can watch the full Jordan episode in the following video.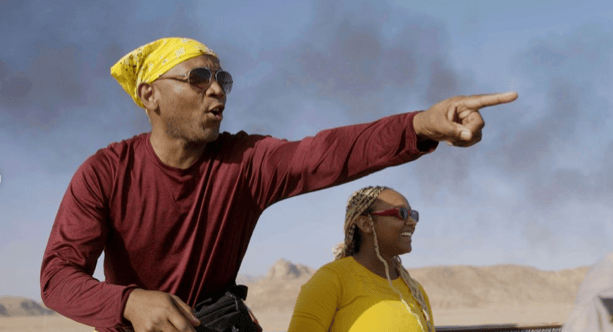 (Photo credit: The Amazing Race Instagram)
The Amazing Race is a multi-Emmy Award-winning reality series hosted by Phil Keoghan. The teams must compete in various mental and physical challenges and once all the required tasks are completed, they will learn of their next destination and challenge. The first team to arrive at the final location wins "The Amazing Race." The show's first season aired in 2001.