An episode of the famous adventure reality series, The Amazing Race was filmed in Jordan's capital city of Amman.
During the show's sixth episode of its 34th season, teams of two made their way to the Jordanian capital after completing various challenges in Jordan's beautiful Wadi Rum desert and the ancient stone-carved city of Petra in the previous episode.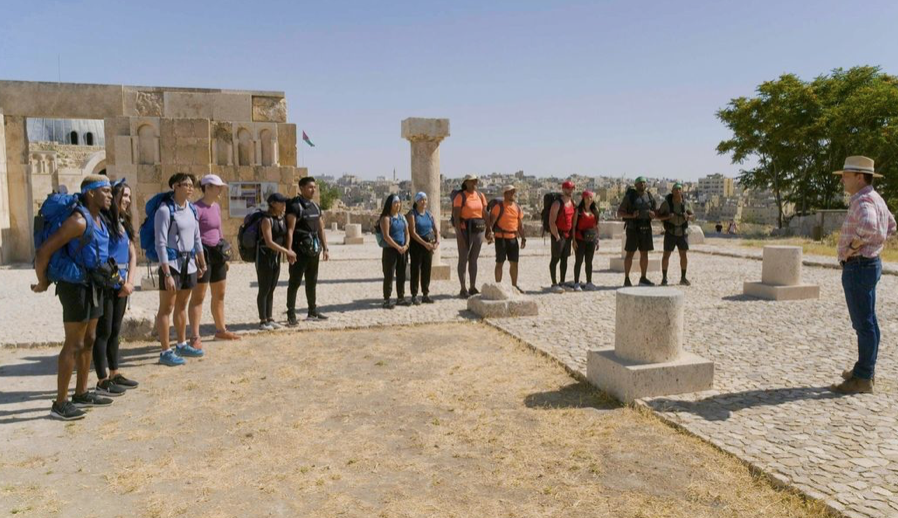 (Photo credit: The Amazing Race Instagram)
In Amman, they visited the ancient Roman Theater, which was believed to be built at the end of the 2nd century AD during the rule of the Roman Emperor Antoninus Pius. The theater consists of a total of 44 rows and can seat around 6,000 people. The Roman Theatre has been well-preserved and it is commonly used for performances, concerts, and events till this day.
(Photo credit: The Amazing Race Instagram)
During the episode, the teams had to learn a Jordanian folk dance that they performed dressed in traditional clothing at the Roman Theater. They also had the option of learning the Arabic letters from a local instructor which some teams chose to do.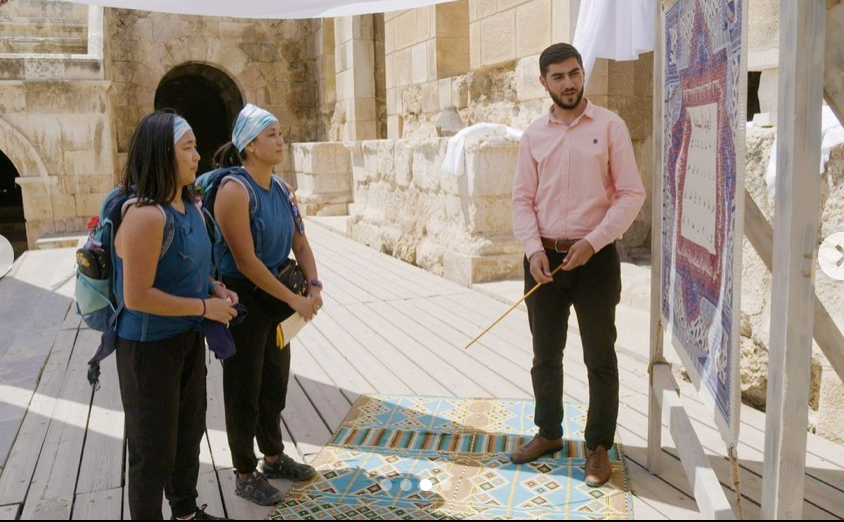 (Photo credit: The Amazing Race Instagram)
This episode titled "Step by Step" aired on CBS. You can watch the full episode here.
The Amazing Race is a multi-Emmy Award-winning reality series hosted by Phil Keoghan. The show's first season aired in 2001.