Renowned Jordanian composer, Talal Abu Al Ragheb composed a musical piece that is inspired by the stunning dunes of Jordan's Wadi Araba region.
Jordanian native, Talal is a composer, sound designer, and music producer who lives in Jordan's capital city of Amman. From an early age, Talal developed a passion for music from his father who was an author, play writer, and music enthusiast. Talal's musical career spans over twenty-five years and he first joined the musical group Mirage in 1988. His has produced musical pieces for various television shows, radio commercials, theaters, documentaries, and films as well as children's songs, workshops, and concerts.
Talal's musical piece "Dunes" was filmed in Wadi Araba. Located about two and half hours south of Amman, Wadi Araba is a vast sandy plain that is known for its beautiful natural landscapes. The musical production shows the desert's extensive sand dunes, incredible rock formations, and lush greenery.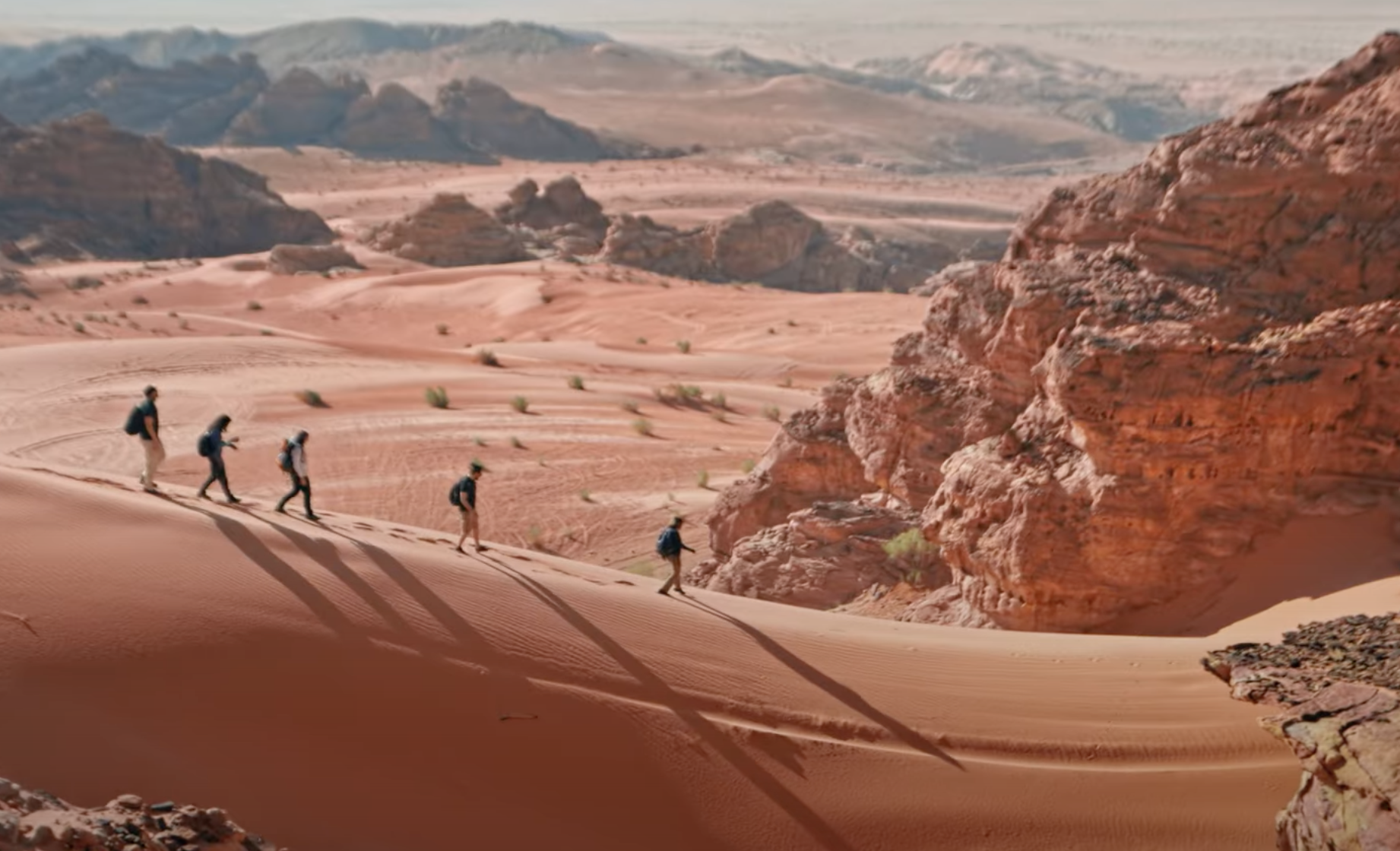 Wadi Araba offers an array of local activities and experiences. For example, visitors can explore ruins of an ancient village that dates back to the Nabatean period. The village was once an administrative and commercial center under the Roman and Byzantine Empire. Those visiting can also enjoy a jeep tour on the dunes or take a hike around the picturesque mountains. One of the most popular hikes in the area is the Wadi Feynan trail that leads people to Feynan Ecolodge, an award-winning solar powered lodge. Additionally, they can spend the night in Wadi Araba and camp at a local campsite to experience a Bedouin dinner under the desert stars.
Watch the below video to get a glimpse of Wadi Araba along with Talal's wonderful composition.