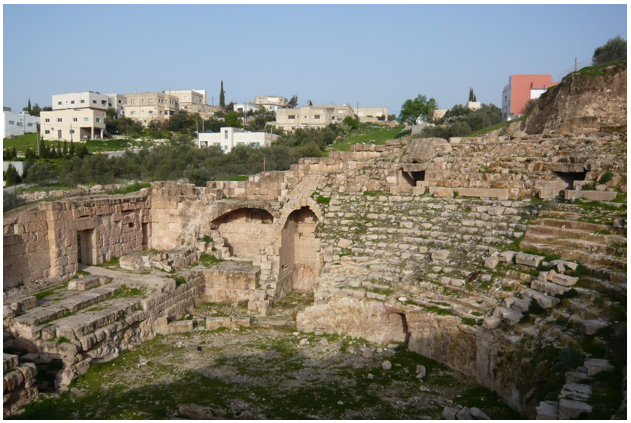 Archaeologists and history enthusiasts rejoice! An ancient tomb dating back thousands of years was discovered in Beit Ras, north of Jordan, in an excavation project to expand a local waste-water sanitation network.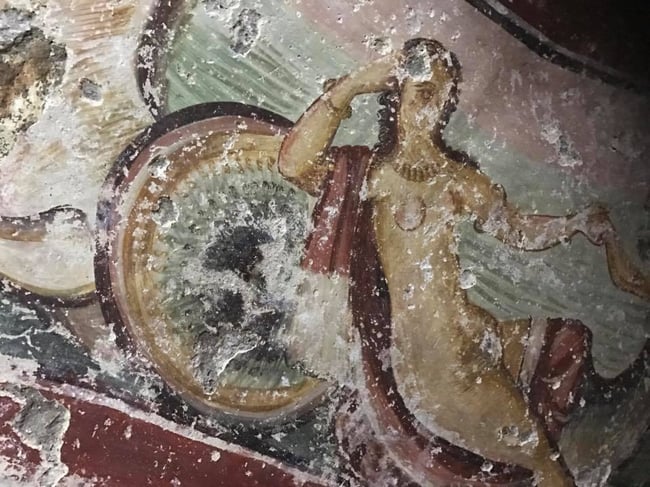 The tomb includes a cave with two burial chambers containing a basalt stone rock-cut tomb decorated with etchings of lion-heads and with remains of human bones enclosed.
What makes the tomb unique, however, is the oil frescoes decorating the walls of the chamber. The frescoes portray human figures, horses, and other mythological scenes, giving great insight into the burial rituals of the past.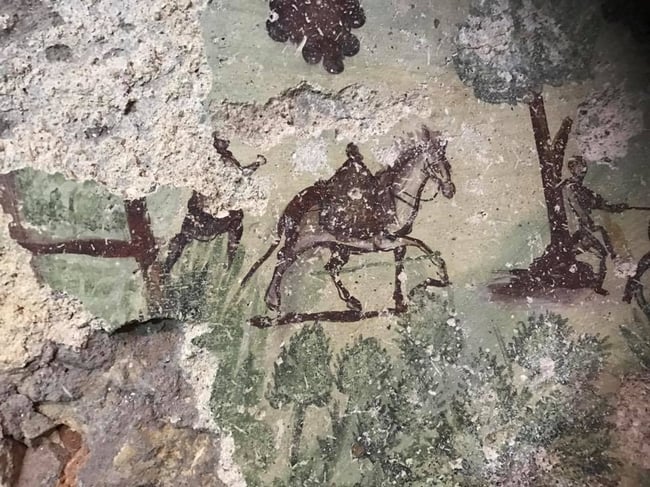 The frescoes include paintings of grape vines, which represent the social and agricultural life prevalent during the Classical Antiquity period thought most likely to belong in the Hellenistic or Early Roman periods. The inscriptions and artifacts found in the tomb are being analyzed to give a more accurate timeframe of when it was built and who it was built for.
Her Excellency Minister of Tourism and Antiquities, Lina Annab, confirmed that the Department of Antiquities will continue to excavate the site and prepare it for future visitors.