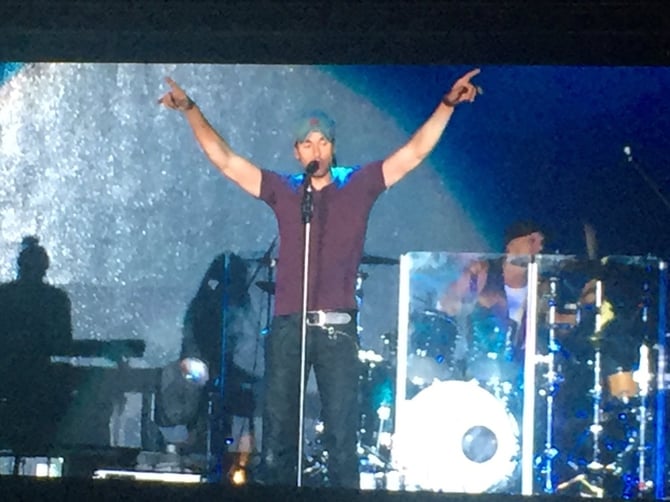 Spanish sensation Enrique Iglesias graced Jordan with a massive concert in the capital, Amman, a first visit for the international superstar.
The concert was held at Amman Exhibiton Park, where over 6000 die-hard Jordanian Enrique fans danced the night away to hit songs such as, "I Like it", "Tonight", "Bailando!", and many more.
Enrique's performance was hailed by both fans and organizers alike. According to Juman Obeidat, one of the key organizers of the concert, the event was a hit with the fans. "When Enrique came to the stage, he had direct contact with the audience; people were excited and so was he. He was friendly and humble," Obeidat said about his performance, "We organised this concert to show the world that Jordan is a safe destination for tourists and performers. Jordan is the safest country in the region that is able to host such events," she added, noting the significance of this event.
Concert organizers are confident the concert "puts Jordan on the map of international events," according to local Play 99.6 Radio host Kholoud Sarsak. The concert was organized by the Ministry of Tourism and the Jordan Tourism Board to showcase Jordan's tourism capabilities and to highlight that the country is a prime destination for foreigners.
Watch what Enrique had to say following his performance here