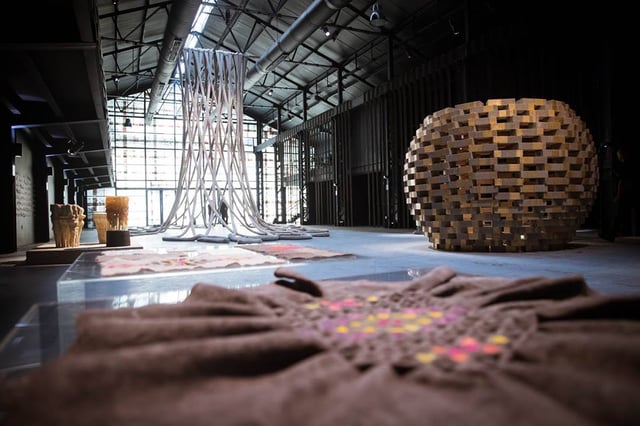 The city of Amman saw the debut launch of Amman Design Week, an annual event that showcases work, shares ideas, and promote design and innovation between local, regional, and international designers.
Being the first of its kind in Jordan, Amman Design Week aimed to foster talent, encourage experimentation, and help expand the reach and influence of the design sector in Jordan and the Middle East. According to event creators, the event was held based on the belief that Amman holds a unique opportunity to "become an oasis for creativity, presenting a critical cross-section of design in the region and highlighting the diversity of Jordan's rich cultural tapestry," a statement said on the" ADW "website."
Running from September 1-9, Amman Design Week was held in downtown Amman in locations such as the Jordan Museum and Ras El-Ain Hangar. The event aimed to capitalize on Amman's diverse demographic spectrum, "to build a to build a citywide platform based on forward design thinking and innovation, as key components of Jordanian society and economy," According to event co-director Abeer Seikaly.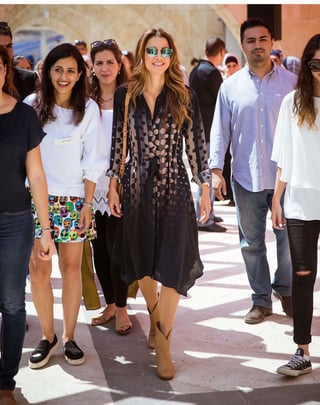 The week-long event featured a series of interactive activities where key-note speakers and engaging workshops aimed to highlight the everyday importance of design. Amman Design Week held over 100 events tailored for adults and children alike and over 10,000 visitors are estimated to have attended the week-long celebration, which featured the work of over 100 local, regional, and international designers.
According to ADW co-director Rana Beiruti, the vision for Amman Design Week was to provide educational opportunities and for designers to collaborate and network. "For the first time in the Kingdom, our local and regional designers are being offered a dynamic platform that encourages the growth of the design industry through a celebration of talent and experimentation. All segments of society will be able to enjoy various design activities while enhancing their understanding of how design shapes our lives and communities," Beruti added.
"100 Best Arabic Posters" exhibition at La Locanda Hotel #ADW2016 pic.twitter.com/vozsQlb2rb

— Amman Design Week (@ammandesignweek) September 7, 2016
Follow @AmmanDesignWeek and the hashtag #ADW2016 to get an exclusive footage of the event!