Filled with beautiful mountains, valleys, and hills, Jordan is renowned for its incredible hiking and trekking trails that provide guests not only with special outdoor experiences but also with immense culture and history.
From a hike through Jordan's vast Wadi Rum desert to a unique route that takes travelers to the ancient stone city Petra, Jordan offers many paths that one can explore and enjoy during a visit to the kingdom.
JTBNA rounded up some of the best hiking and trekking trails in Jordan.
1. Trekking from Dana to Petra on the Jordan Trail
The trail from the Dana Biosphere Reserve to Petra, one of the seven wonders of the world, was named by National Geographic as one of the best fifteen hikes in the world. The three to four-day route consists of incredible mountain plateaus and beautiful scenery of hills, valleys, and diverse ecosystems before it reaches the renowned, Nabatean stone-city of Petra. The trail is guided by a professional tour guide and can be customized according to one's preferences and interests.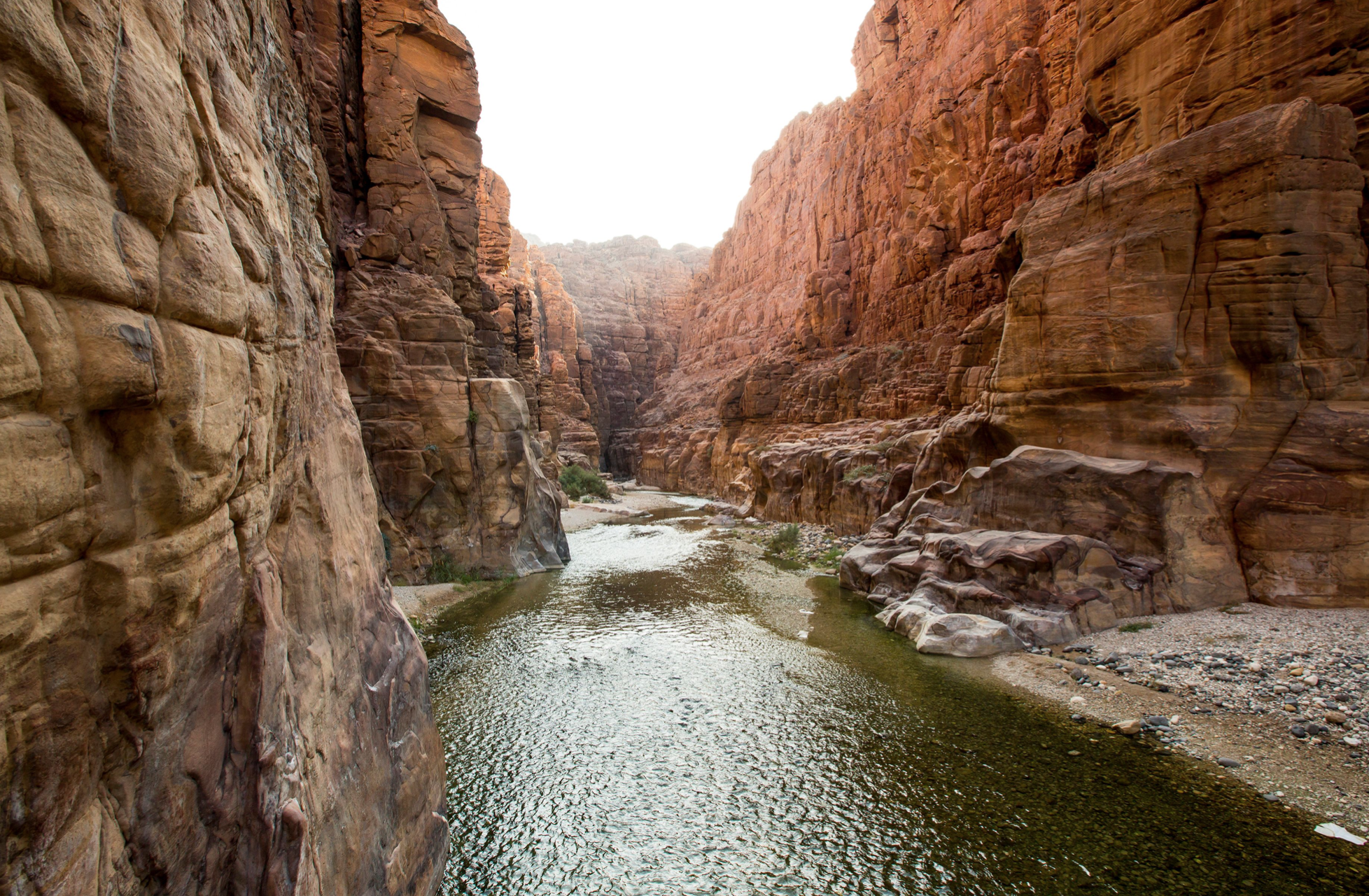 2. An Adventurous Wadi Mujib Hike
Located in the Dead Sea, the lowest point on earth, a hike through Wadi Mujib will take trekkers through sandstone cliffs, waterfalls, canyons, and a magnificent biodiversity. Over 300 species of plants, 10 species of carnivores, and various species of birds have been recorded in the Jordanian reserve.
3. The King Talal Dam Trek
The King Talal Dam is located north of Jordan and a 45-minute drive from the capital city of Amman where guests can hike to, from, and around the dam. The hike will take trekkers through lush green landscapes and hills with stunning views of the surrounding area and body of water.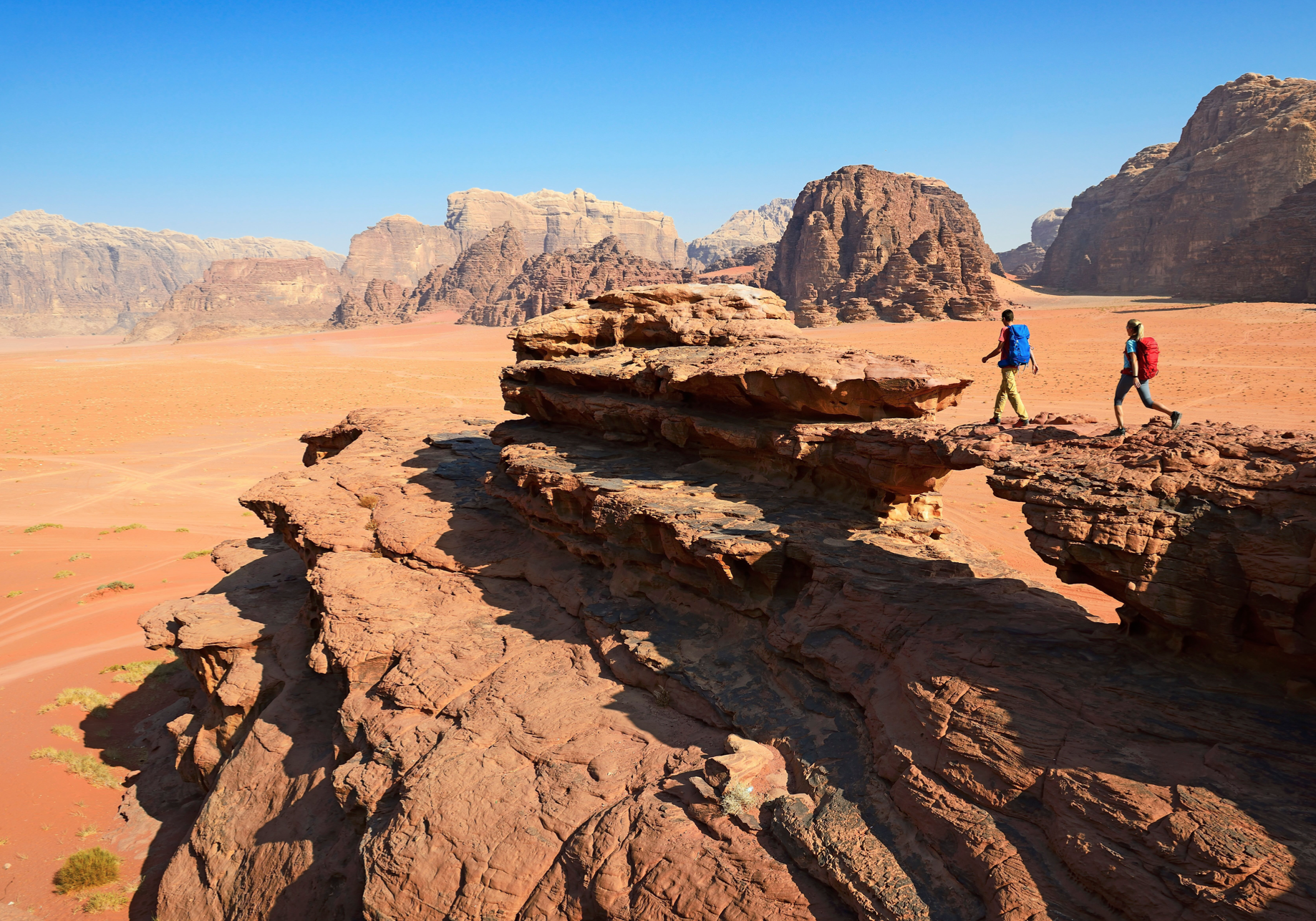 4. A Hike in the Wadi Rum Desert
Hiking in Jordan's Wadi Rum desert is a fascinating experience where guests can explore red-colored stones, massive rock formations, and vast mountains with wonderful views of the desert's sand dunes. Guests can opt to trek through the desert or hike on the many mountains, and conclude their adventure with incredible sunset views in the evening.
5. Exploring the Ajloun Forest Reserve
Located about an hour north of Jordan's capital city of Amman, the Ajloun Forest Reserve is one of the kingdom's protected nature reserves. that is cared for by the Royal Society for Nature Conservation (RSCN). Visitors can embark on a nature-filled walk or hike through the reserve where they will experience endless greenery, birds, scenic landscapes, and picturesque views of the area.