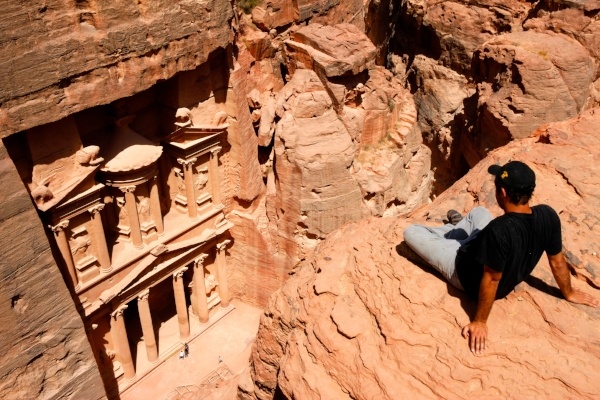 Traveling to the Middle East is often assumed to be dangerous, unequivocally fraught with political strife and personal risk. However, this assumption is far from the truth in Jordan. Many who choose to accept this idea will be surprised to discover just how peaceful and hospitable the people of Jordan truly are.
As you immerse yourself in Jordan's rich culture and constant generosity, you will find that safety is the last thing on your mind.
Jordan appreciates the small things.
We've all been told it's the little things in life that matter, and in Jordan this is especially true. Whereas the stunning vistas of Wadi Rum and the intriguing ruins of Roman amphitheaters hold a significant part of the country's appeal, be sure not to miss the subtler aspects of life in Jordan that can prove to be equally meaningful. There are an array of subtle aspects in Jordan that have proven to be equally meaningful to the Jordan's culture and way of life.
Accept a friendly stranger's invitation for dinner: in Jordan, it's not uncommon to be offered a friendly and sincere invitation for dinner from a native. Ask a taxi driver for his recommendation on the best falafel in the city. Go to the same neighborhood coffee shop several days in a row, and you may even be given free coffee. If you are lost on the streets of Amman, don't hesitate to ask around. Shopkeepers and passersby are never too busy to point you in the right direction.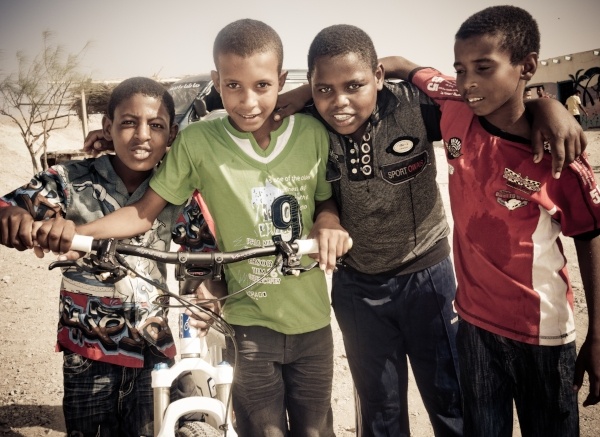 Jordan is multicultural and dynamic.
While visiting a country whose society may seem much different than what you are used to at home, it can be easy to feel apprehensive that you will break cultural norms or feel out of place. In reality, however, you will find that Jordanian society is anything but monolithic. It is easy to find a wide range of cultural activities that will make you feel more a part of everyday Jordanian life.
On any Friday night in Amman, you can enjoy a traditional Jordanian meal of mansaf in the evening and follow it up with a night of live salsa music and cocktails in a bar downtown. You can float in the Dead Sea during the day and savor a gourmet dinner in a seaside resort in the evening. It is wonderful to be able to experience the fascinating history and rich culture of Jordan while still being able to enjoy the kinds of activities and nightlife that you would look for in any cosmopolitan American city.
Jordan has historically been a refuge for those escaping conflict.
A majority of Jordanians descended from Palestinian refugees who fled to Jordan many years ago. It is easy to be generous when you have a lot to give, but Jordanian generosity is so moving because many of its citizens do not have much. Most recently, this generosity is apparent in Jordan's response to the Syrian refugee crisis. Jordan's small economy has taken an incredible number of them in, given them assistance and made them feel welcomed and safe.
As a tourist in Jordan, you will be helping to support an economy that uses its limited resources to help those in the world who are most in need.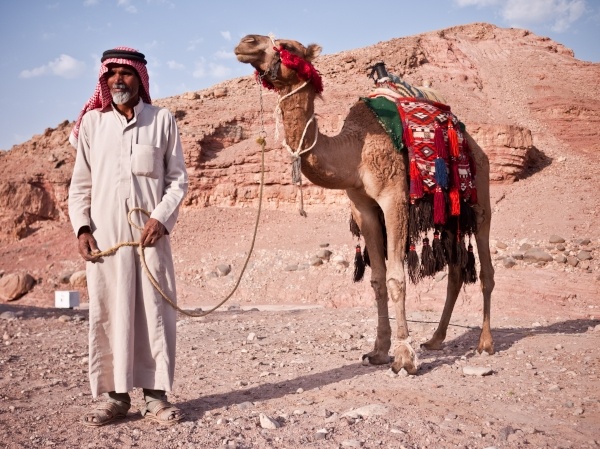 Jordan is a role model for the international community.
Although Jordan is small and often overlooked, the government's stance on human rights and regional peace is significant and praiseworthy. It is a key U.S. ally and is committed to fighting extremism. The country has faced many economic and political hardships, but it is not divided. Instead, Jordanian society is open, generous, and contains a unique multicultural charm.
By traveling to Jordan, you will experience firsthand the beauty of a small and passionate country that is committed to peace and hospitality.
---
If you're interested in hearing more about the history, culture, and adventure that the country of Jordan has to offer, we invite you to subscribe to our blog — My Jordan Journal— to learn more!